Swimmers Shine in California Competition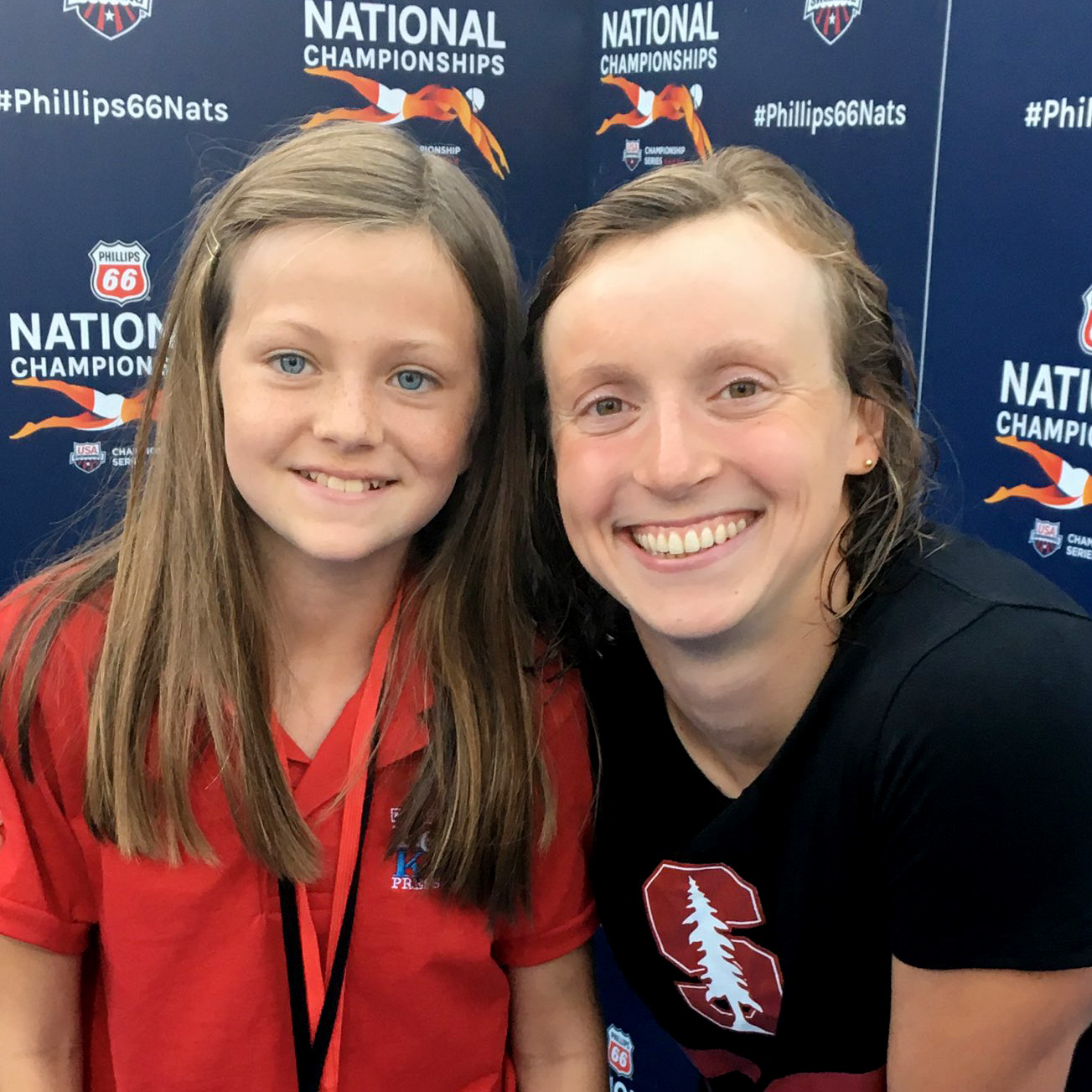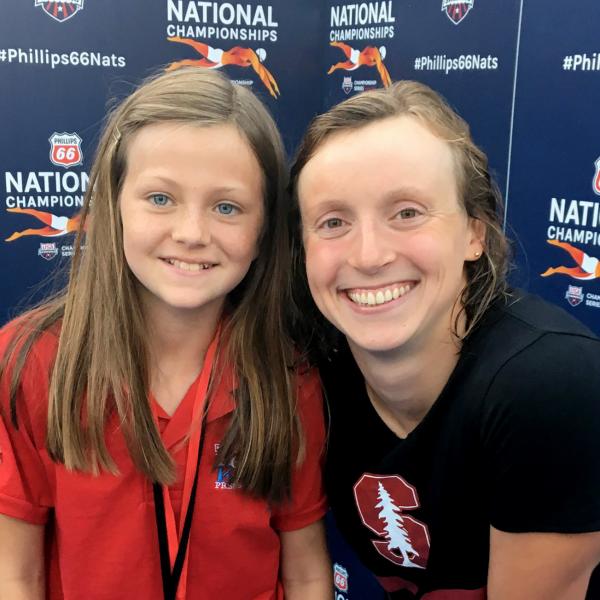 The Phillips 66 USA Swimming National Championships took place from July 25 - 29 at the William Woollett Jr. Aquatics Center in Irvine, California. More than 1,300 swimmers qualified for the event, 30 of whom were Olympic medalists.
Winners of each event were awarded a national title and a spot on the United States team in the upcoming Pan Pacific Swimming Championships. The event, which begins on August 9 in Tokyo, Japan, is one of toughest international competitions outside of the Olympics.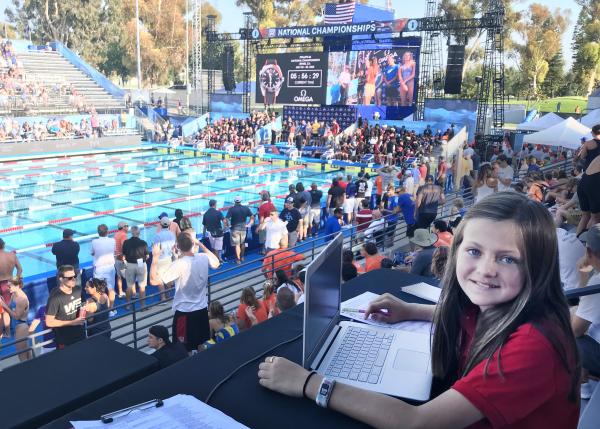 "EXCITEMENT OF THE CROWD"
Olympic champion Katie Ledecky participated in the event. She competed in three races—the 200-, 400-, and 800-meter freestyle—and won all of them.
"I'm really happy with where I'm at," the 21-year-old said. "I've been really consistent through the spring and summer."
Ledecky, who is a student at Stanford University, has won five Olympic gold medals and 14 world championship gold medals, the most ever for a female swimmer.
Ledecky said that before the competition, her coach told her to "just try to put together a really great swim." The "excitement of the crowd," she added, helped her to do her best.
A WORLD RECORD
Kathleen Baker, 21, broke a world record in the 100-meter backstroke. "I was really excited," she said, explaining that she had no idea when she jumped into the pool that she would be making history 58 seconds later.
Baker, who is a student at the University of California, Berkeley, also won the Individual Medley (IM), a combination of all four strokes. "This is an event I don't swim that often," she said. "It's really fun because you're switching strokes every 50 meters."
Michael Andrew, who won the 100-meter breastroke, described how he mentally prepares before each race. "I do a lot of deep breathing," said the 19-year-old from Lawrence, Kansas. "I pray, and I try to stay calm and be in the moment."
Many swimmers do little exercises right before the race to calm themselves and get ready. "I sort of just try to keep my nerves in check and make sure that I'm here having fun and smiling and enjoying it," Baker said. "That really helps me swim fast and not take it too seriously."
After several outstanding performances in Irvine, Team USA has a lot to look forward to at the Pan Pacific Championships.
Photos courtesy of the author