Surf's Up in Santa Cruz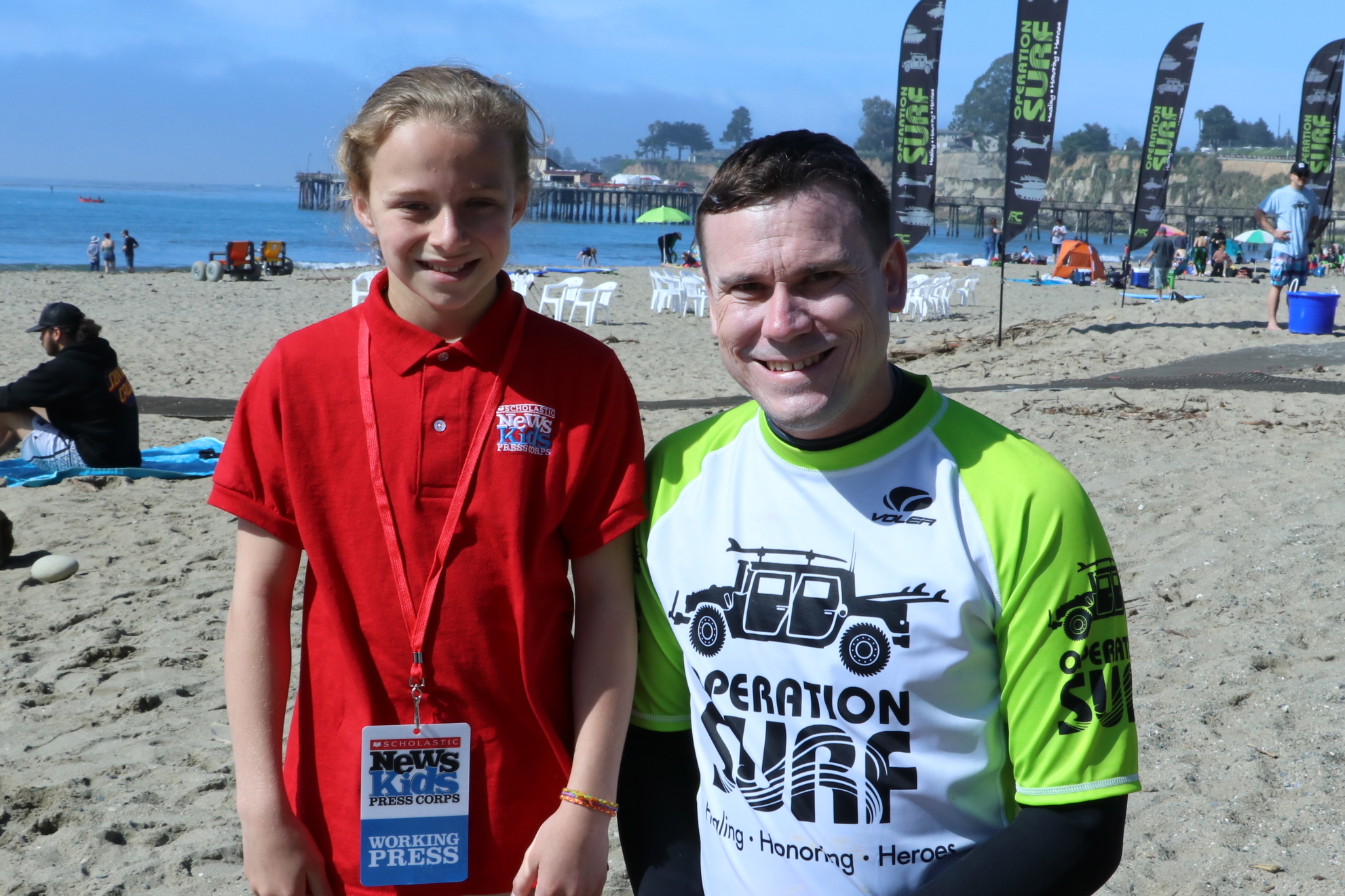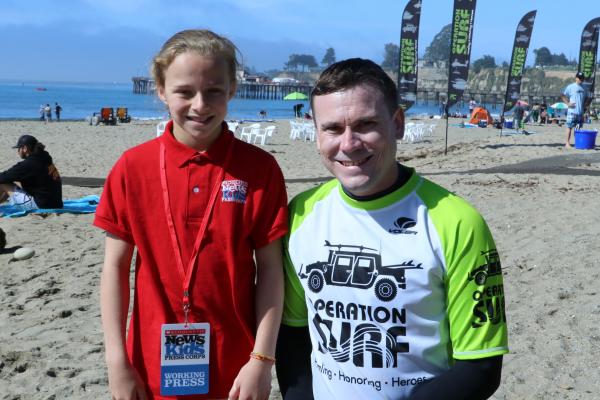 Operation Surf started 10 years ago when a wounded warrior wanted to learn how to surf. Today, the nonprofit organization provides therapy for military veterans through adaptive surfing.
"We work with wounded military from all over the nation," says Amanda Curaza, executive director of Operation Surf. "They primarily come from a hospital in San Antonio, Texas. They're recovering from various injuries—from amputation to burns to traumatic brain injuries. There is no injury we cannot accommodate."
The Operation Surf team provides professional surf instruction and helps create a community of people coming together for a healing experience. It can be life-changing for the veterans as they seek the confidence to face their struggles back home. 
"The ocean is a very powerful form of wellness and has a lot of restorative properties," says board member Alycia Suits. Studies have shown that being in the ocean can help alleviate the symptoms of PTSD (post-traumatic stress disorder) and other traumas that the veterans have suffered.     
More than 250 volunteers are needed to put on an event.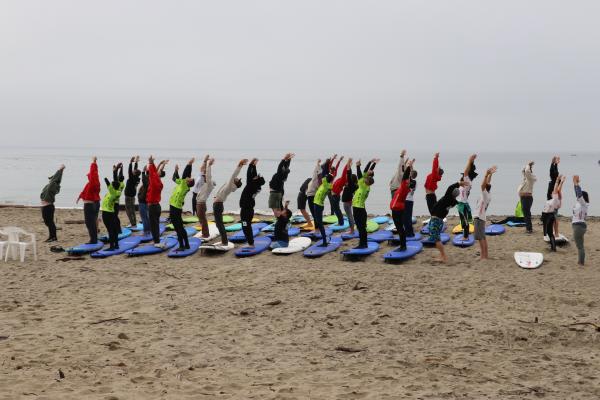 WAVES HEAL
In April, 15 new and 10 past participants came to experience a week of surfing in Santa Cruz, California. The veterans began their week with a warm welcome from Santa Cruz residents, volunteers, and police officers. The bus arrived from the airport, and they were greeted with American flags, hugs, cheers, and leis.
Throughout the week, the participants surfed at Cowells and Capitola Beach. Every morning, they gathered together to do yoga on the sand. Each participant had their own personal instructor and a safety paddler to give them assistance in the water.
Many of the new surfers stood up on their surfboard, holding up hang loose signs. With cheers from the crowd, they smiled wholeheartedly for the first time since Iraq or Afghanistan. They set goals, had to overcome their fears, and ultimately enjoyed the experience. 
"No matter what, they never give up," says Nathan Wahl, an Operation Surf instructor.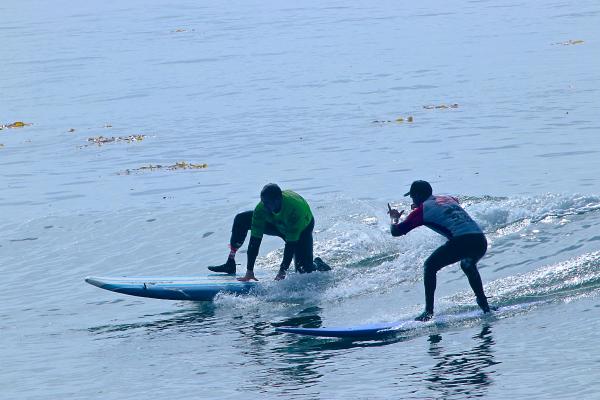 "OVERWHELMING PEACE"
Bobby Lane, a United States Marine veteran and past participant, has been an Operation Surf ambassador for nine years. "My goal is to make sure the surfers are having fun and have what they need," he says, "but also that they're mentored."               
Before participating in the progam, Lane was haunted by memories of the war which interfered with his sleep. "When you go surfing," he says, "sometimes you have this overwhelming peace, and I was finally able to sleep for the first time. The only thing I can think about is surfing. You lay down, and you feel like you're on a wave still. Like on a waterbed."
Photos courtesy of the author