A Super Bowl Team Reunites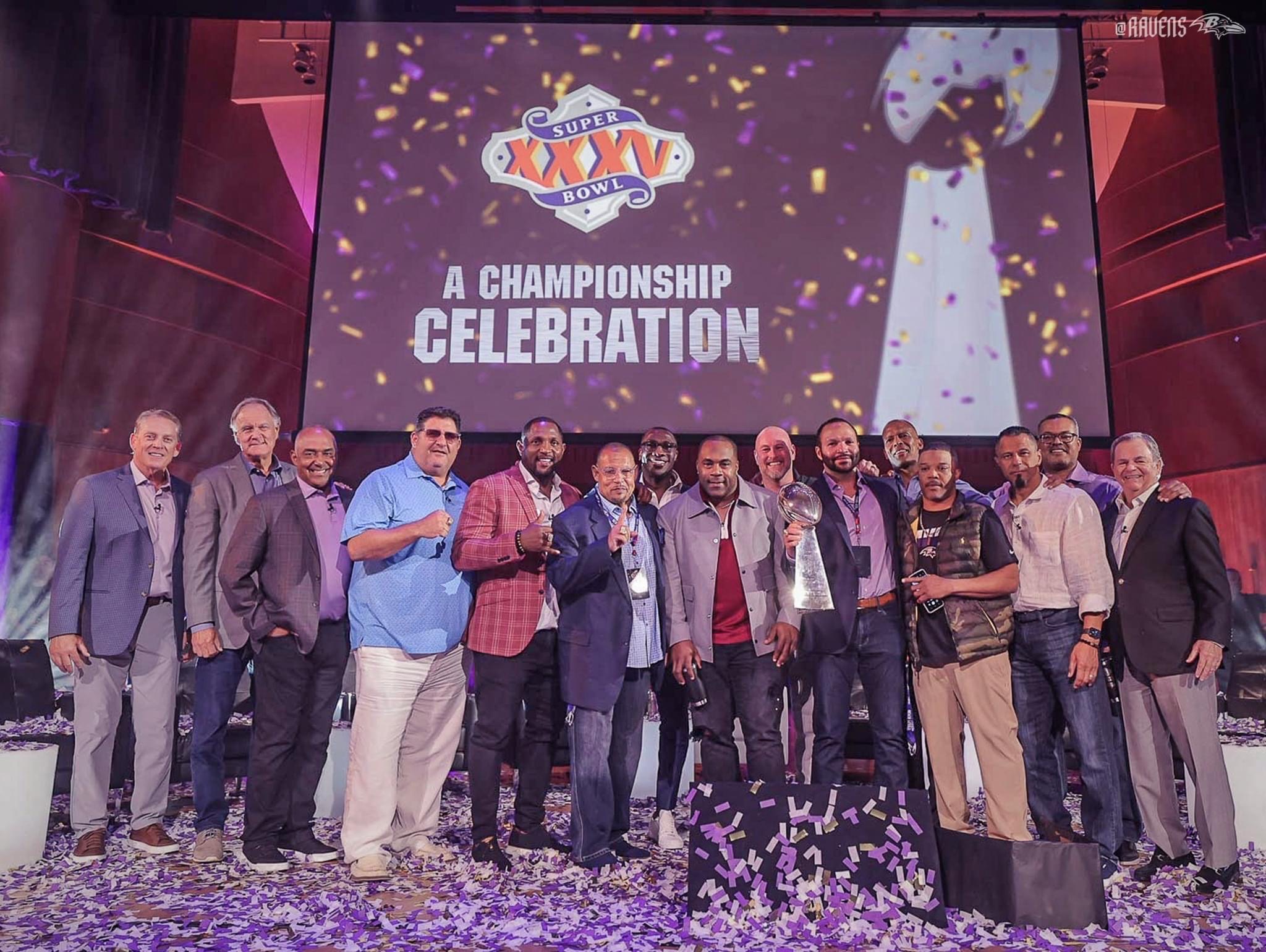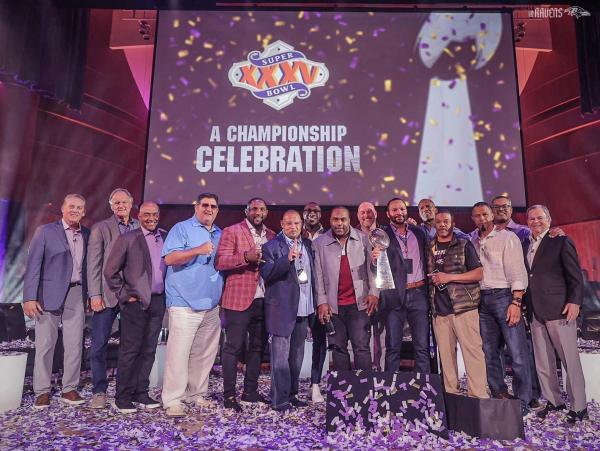 On May 23, the Baltimore Ravens celebrated the 20th anniversary of their 2001 Super Bowl win over the New York Giants. The celebration was delayed a year due to the coronavirus pandemic.
For Ravens fans young and old, members of the 2001 championship team are still local legends. Many sportswriters say that the team had the best defense of all time.
The event was held at the Joseph Meyerhoff Symphony Hall in Baltimore. ESPN's 30 for 30 documented the celebration for an upcoming show.
Delighted fans were greeted by the Ravens marching band and cheerleaders. Attendees also got a chance to take a photo with the chamionship trophy, a Super Bowl ring, and Poe, the Ravens mascot.
I asked Carter Boyd, 12, what he knew about the 2001 Super Bowl game, which occurred several years before he was born. "It was a blowout," Carter said of the Ravens victory.
Henry Knight, 9, agreed. It almost seemed as if he had been in the stands when the Ravens got their first-ever Super Bowl win. "The score was 35 to 7," Henry said. "The Giants got their first and only score on a kick return."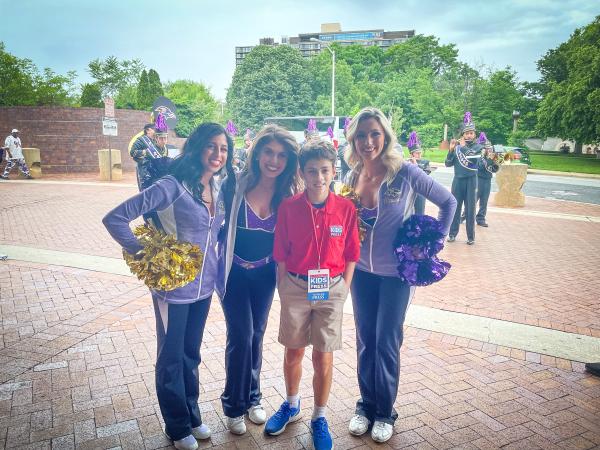 "A COLLECTIVE UNIT"
After the players and coaches were introduced, fans got the sense that old friends had been reunited. Team members shared stories and laughs, and praised each other's skills and character. They seemed to genuinely like and respect each other. 
Several team members reflected on what made the 2001 Super Bowl win possible. Many used the word "accountable" to describe how they each accepted responsibility for their role.
"This team was bold enough, accountable enough," said Ray Lewis, a defensive linebacker. Teammate Tony Siragusa, a tackle, added: "We were a collective unit. Every guy had his job."
Photos courtesy of the author