A Super Bowl Parade for Boston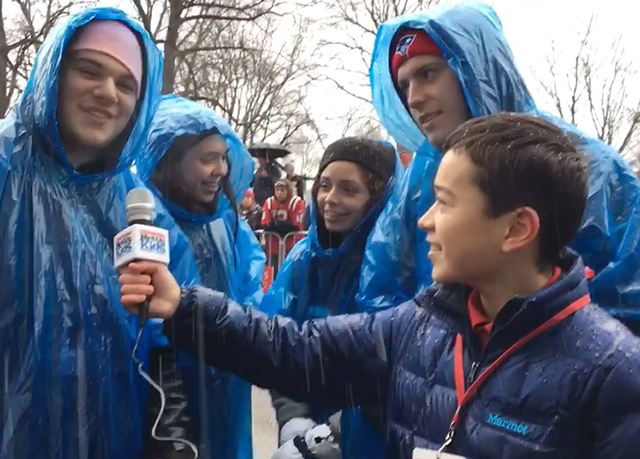 WATCH THE VIDEO
Click below to see Maxwell's coverage of the Super Bowl victory parade in Boston.
Neither snow nor freezing rain stopped more than one million people from attending the New England Patriots victory parade in Boston, Massachusetts, on February 7. Fans young and old came to celebrate their favorite football team's victory over the Atlanta Falcons in Super Bowl LI.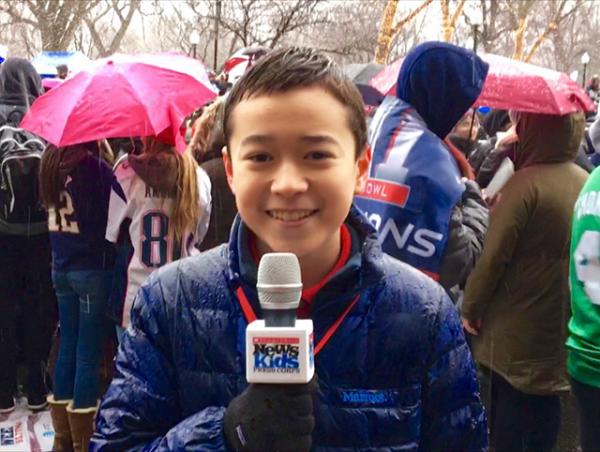 It was no ordinary game. With a little more than eight minutes left in the third quarter, the Patriots were down 28-3. But they came back to win in overtime, 34-28. The Patriots set a Super Bowl record—no team had ever come back from more than a 10-point deficit to win. It was the first Super Bowl game in history to go into overtime.
Drew Eckelhofer from Scituate, Massachusetts, reflected about what the Super Bowl championship title means to Boston. "It means everything," Drew said. "Just the way the game went, the way the ending went, it brought everyone together."
After the Super Bowl win, Boston Mayor Marty Walsh said, "Fire up the duck boats!" That meant a parade would be held.
The duck boats are World War II amphibious vehicles that can move on land and water and have become popular for city tours. A fleet of 24 duck boats with loud horns carried Patriots quarterback Tom Brady, tight end Rob Gronkowski, and the entire Patriots team.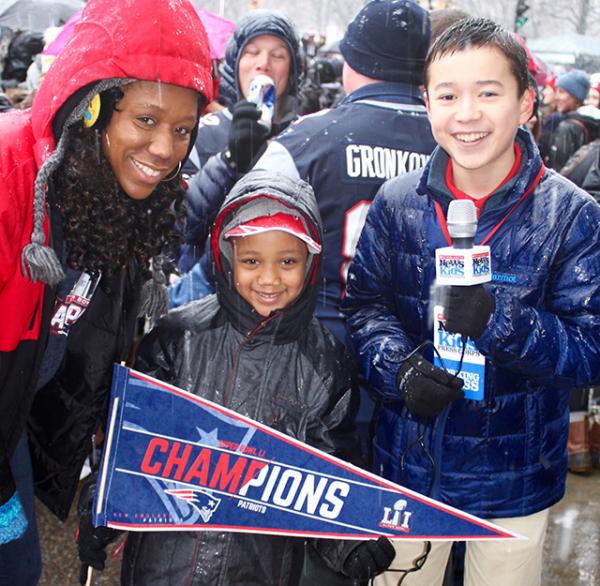 THE G.O.A.T.
Brady, the Super Bowl MVP, held the Vince Lombardi trophy high in the air for the roaring crowd. He has collected five Super Bowl rings, which is more than any other quarterback ever.
"He's the G.O.A.T—greatest of all time," said Tom Berry from Scituate. Brady and Patriots' head coach Bill Belichick have won five Super Bowl titles together over the past 16 seasons.
Gronkowski, nicknamed "The Gronk," was a highlight of the parade. He danced and whooped it up for fans. The Gronk even took off his shirt despite the nearly freezing temperatures. (The tight end was injured early in the season and unable to play in the Super Bowl.)
The crowd may have had a couple of favorite players, but the entire team worked together to win the championship. As Mayor Walsh said in a news conference at City Hall the day after the Super Bowl, "The Patriots have made Boston and New England proud."