Summer Reading Adventures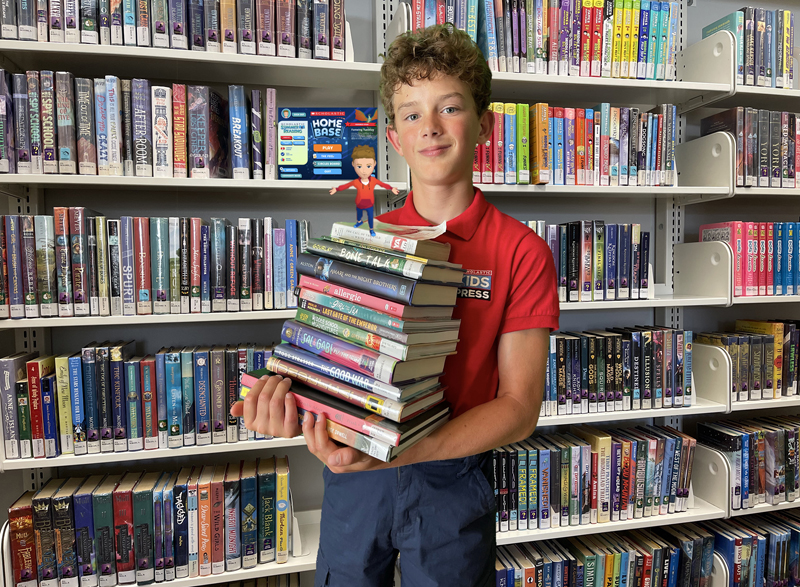 After months of pandemic restrictions, libraries across the United States are welcoming readers back this summer. Many public libraries have free programs to help kids find books they'll love—and keep track of the minutes they read.
"Summer reading is so important for kids," says Allyson Goodwin, a librarian at the Carlsbad City Library in California. "It allows them to find a fun way to keep up the skills they learned during the school year." 
In the past 15 years, Goodwin has run several reading programs for young people. She's looking forward to helping kids explore new vistas this summer. "Whether it's books, videos, or technology, we have all sorts of ways to continue your learning," Goodwin says. "It should be part of who you are—not just something you do during school." 
For Goodwin, the most rewarding aspect of her job is fitting each reader with the right book. "I love to match people with books," she said. "That's my favorite part."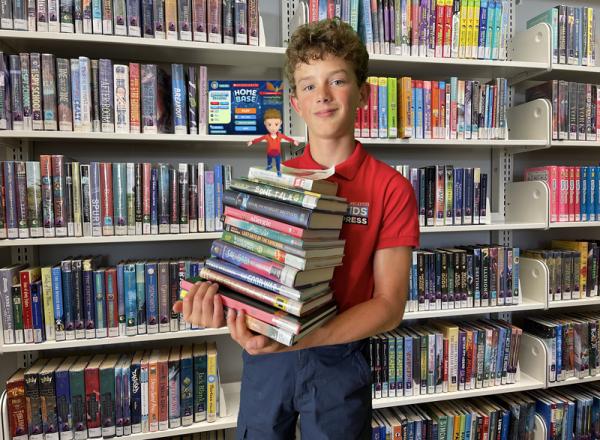 ONLINE RESOURCES
Many bookstores and publishing companies offer virtual reading programs. Home Base is Scholastic's digital program for children. It's free and moderated for safety. You can download it or play it on a Web browser. 
On Home Base, kids have digital access to such popular book series as Harry Potter, Dog Man, and Wings of Fire. They also can track their reading minutes. Other features include weekly author events and a play space that allows students to create their own comics, stories, and artwork. 
"Home Base has all of your favorite characters and favorite authors in one place," says Gavin Brown, a digital product director at Scholastic. "You can come in and express yourself and be part of the conversation."
Home Base is also popular with teachers. "Last year, we had more than a million visits to Home Base," Brown says.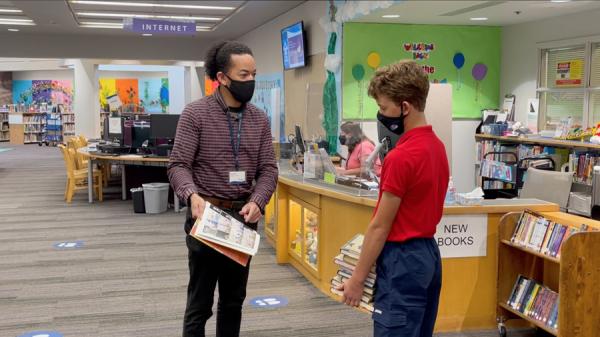 UNLOCKING BOOK DONATIONS
Summer reading now involves sharing books with children whose access is limited. As part of the fun and free Scholastic Summer Reading program, the company has partnered with Save the Children to donate books to kids in need. "Reading is fun and should be shared, and books should be shared," Brown says. 
When you establish a Reading Streak™ on Home Base, Scholastic will donate books on your behalf to Save the Children, which will distribute them in rural areas. You can see the number of books you've read and the number you helped donate. The goal is to give away 100,000 books this summer. 
Photos courtesy of the author