Students Call for Tougher Gun Laws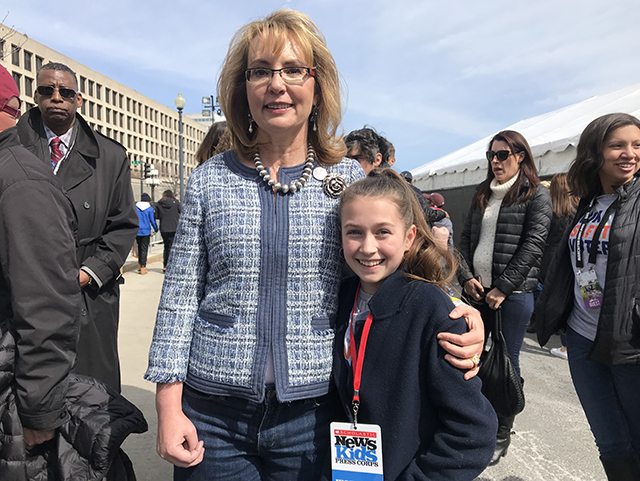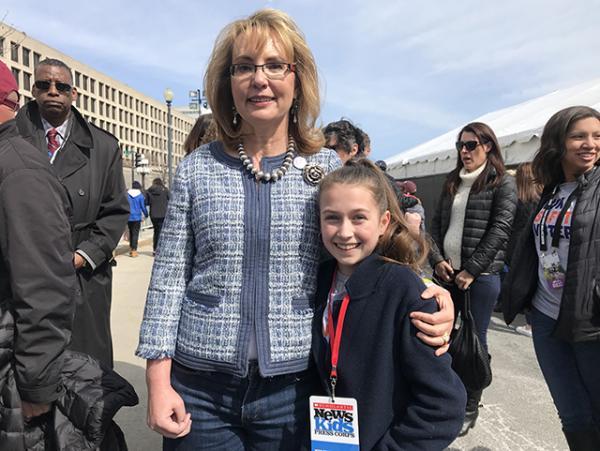 On March 24, hundreds of thousands of protesters filled the streets of Washington, D.C. People of all ages had traveled to the nation's capital to participate in the March for Our Lives.
Planning for the march began last month, after a mass shooter opened fire at Marjory Stoneman Douglas High School in Parkland, Florida. The gunman killed 17 people. In response, student survivors started a gun-reform movement called "Never Again." They organized and led the march, vowing to bring about change.
"Fight for your lives before it's someone else's job," said 18-year-old Emma González, in a moving address to the crowd. She has emerged as one of the most prominent student leaders from Parkland.
"Everyone here has had different experiences with gun violence," said Ke'Shon Newman, 15, of Chicago, Illinois. "But today, we're coming together as one." Two years ago, Ke'Shon's brother was shot and killed on the South Side of Chicago.
HOPEFUL FOR CHANGE
Hundreds of rallies took place in cities and towns across the country. Young people everywhere demanded that lawmakers enact legislation to keep guns out of the hands of violent individuals.
Each year, more than 30,000 people in the United States are killed by guns. Countless others are injured. In 2011, former U.S. Representative Gabrielle Giffords of Arizona was shot while meeting with her constituents outside a local supermarket. Giffords sustained a severe brain injury in the attack, which killed six people.
Giffords and her husband, astronaut Mark Kelly, have since made it their life's mission to fight for tougher gun laws. Before the march in Washington, Kelly acknowledged that "politics is a difficult and messy business." But he remains hopeful that efforts by the Parkland students and others will effect change.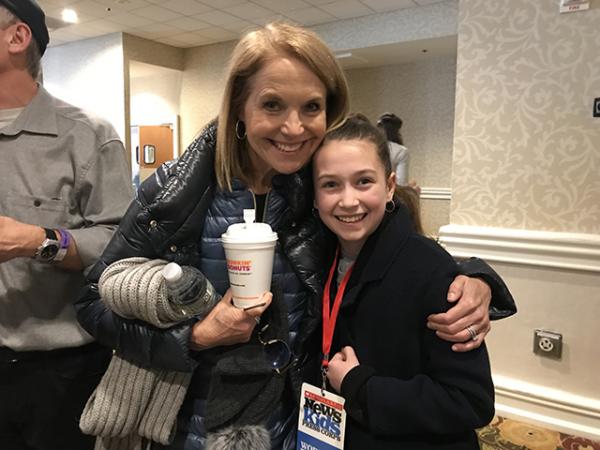 Giffords and Kelly were joined by politicians, actors, musicians, and journalists, including Katie Couric.
"I think it's really important for people to let their feelings be known and to raise their voices when they think a change is in order in this country," Couric said. "It's a message to the country that we need to reduce gun violence and do everything we can to make guns less accessible to the wrong people."
Still, the focus was on kids, who are leading the gun-reform movement. "If kids register to vote, and get their parents to vote on this issue," Kelly said, "it will have an enormous impact."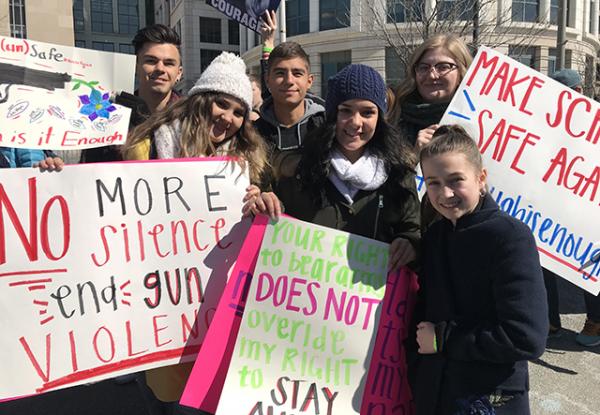 "WE STILL HAVE A VOICE"
The Parkland students made it clear that they were informed, energized, and ready to work for reform.
"Even though we can't vote, we still have a voice," said Noah Bendetowies, a student at Marjory Stoneman Douglas.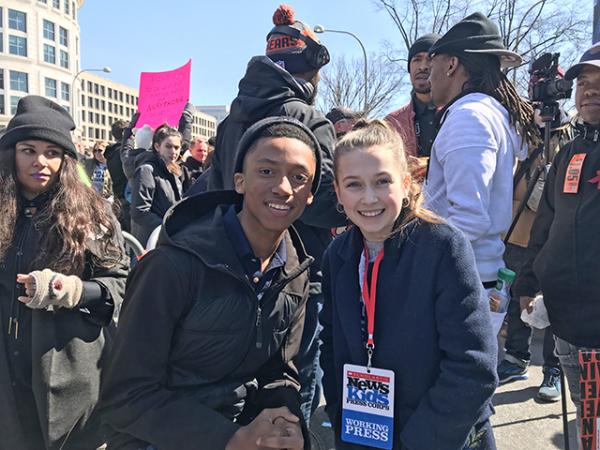 Matt Post, a high school senior in Montgomery County, Maryland, was recently elected to the local school board as a student representative. Standing in front of the crowd in the nation's capital, Matt spoke about his vision for the future: "We, the new diverse and inclusive and compassionate base of America, will lead this country once again down the path of righteousness."
The students say that they will not give up their fight for change.
Photos courtesy of the author