Strolling Through the Helvetia Lavender Festival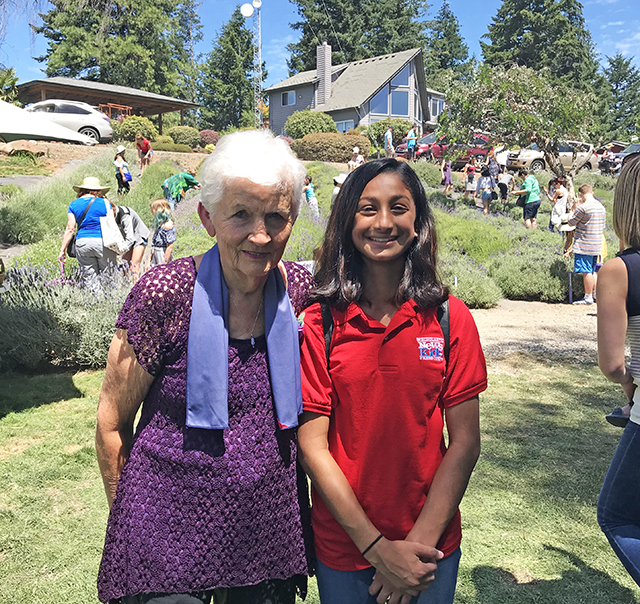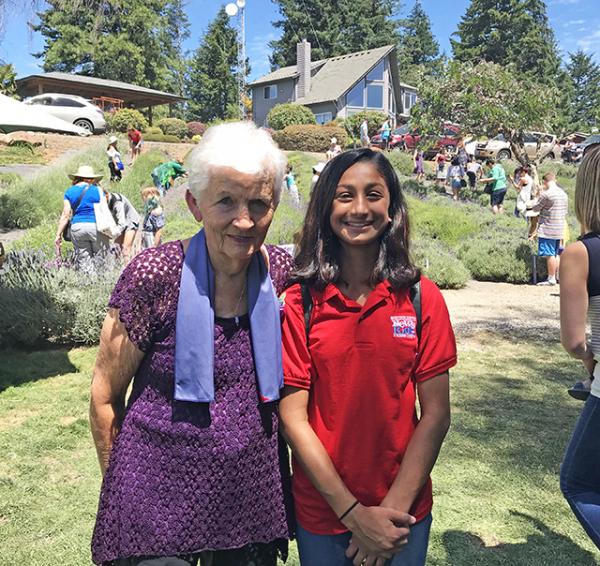 If you walk into the Helvetia Lavender Farm on the right weekend in July, you'll be greeted by rows of lavender bushes, white-topped tents, lavender lemonade, and country music. Welcome to the Helvetia Lavender Festival, which was held this year from July 6 through 8.
The owners of the small farm outside Portland, Oregon, have been hosting the event for 11 years. Proceeds support the founders' humanitarian work overseas.
Strolling past the booths, you'll see Nancy Miller, who owns the property with her husband, Don. The couple bought the Hillsboro farm for a few reasons.
"I love lavender, and it grows so well here, and it's just such a wonderful, fragrant flower," Miller said. "The farm was also a way to raise funds for the work we do in Ukraine. We have a humanitarian mission there. We run two widows' homes and a rehabilitation center, and we work with children and teens."
Miller explained that in addition to its beauty and fragrance, lavender has several healing properties. "For example, if I have a headache, I put a drop [of lavender oil] on my forehead, and my headache subsides," she said. "The other part that's very important is that it's soothing and relaxing."
"EVERYONE IS AN ARTIST"

Near one of the entrances to the farm is a booth filled with watercolor paintings by Angela Grainger. She has been selling her work at the Lavender Festival for eight years, and says that she loves the spirit of the event. 
Grainger began painting during a difficult time in her life. "Painting was like my healing process," she said. "It makes me happy, and I hope that when people see my paintings, they walk away happy."
Izzy Rock, whose paintings are colorful and elegant, is also an exhibitor at the event. "I started making art because I love working with colors," she said.
Rock hopes that her paintings will inspire others to express themselves creatively. "Just try it," she advised. "Everyone is an artist if they just give it a shot."
"CAPTURING EMOTIONS"
Near the farm's exit, there is a small booth with pristine photographs by Jennie Thompson. This was the photographer's first year exhibiting at the festival.
"Photography has always been my passion," Thompson said. "My favorite part is capturing emotions in families and people just enjoying their good times."
For Thompson, a photograph is a memory captured forever. She tells aspiring photographers to "follow your passion, take classes, and find your niche."
Walking amid the fragrant lavender beds, it's easy to think about following your dreams.
Photos courtesy of the author