A Story of Hope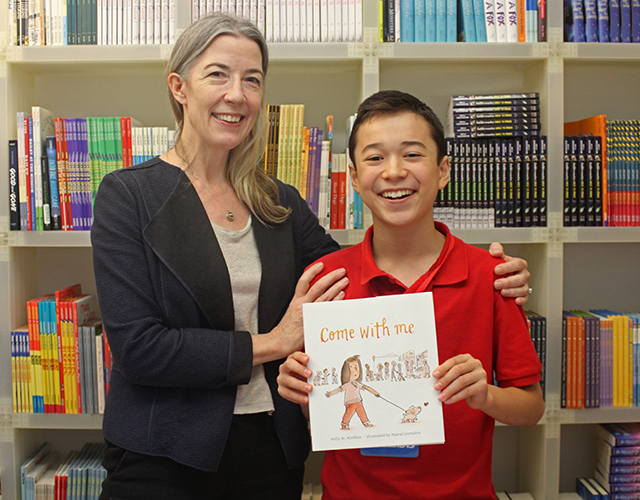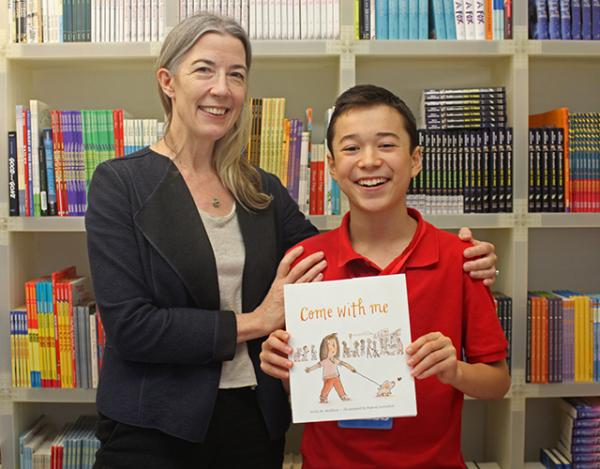 Children's book author and literary agent Holly M. McGhee hopes that her books for young people will reassure and inspire them in a world that is sometimes scary.
McGhee was living in New York City in 2001 when terrorist attacks in Lower Manhattan killed nearly 3,000 people. The attacks affected her profoundly.
After a series of bombings took place in Belgium in 2016, McGhee teamed up with Belgian illustrator Pascal Lemaître, her longtime friend, to create a picture book called Come with Me (G.P. Putnam's Sons Books for Young Readers, 2017). The book offers a powerful message: During times of uncertainty, small acts of kindness, bravery, and friendship can make a positive difference.
"We thought of these very tiny gestures," McGhee said, "that each of us can make that can start a revolution."
A LITERARY CAREER
McGhee, who now lives with her family in New Jersey, grew up in upstate New York. A former editor at HarperCollins, she wrote several books, including the Dessert First trilogy (Atheneum Books for Young Readers, 2009) under her pen name, Hallie Durand. Last year, she published a middle grade novel, Matylda, Bright and Tender (Candlewick), under her own name.
I recently had the opportunity to interview McGhee at Pippin Properties, a literary agency in New York City that she founded in 1998. Here are highlights from our conversation:
What is the message of Come with Me?
I think that depends on every reader. I always say that nobody ever reads the same book. For myself, it's about connecting to one another in the face of tragedy and fear. Knowing that the smallest gesture you might make to someone you don't know can help change the world.
What is your all-time favorite book, and why?
My favorite book is Black Beauty. It is one of the saddest books I've ever read. The reason I love it is that Black Beauty handles all of the hardships of her job as a horse, with harnesses that are uncomfortable and too tight. She handles them with such grace, and she keeps such a perspective on the world and on her master.  I had such empathy for her and such high regard for the way she carried herself.
What is your best advice on how to get your work published?
The very best advice I could give anyone is to produce their best work. Don't take shortcuts, write every day, and your work will find its audience.
Photo courtesy of the author