Stepping Up to the Plate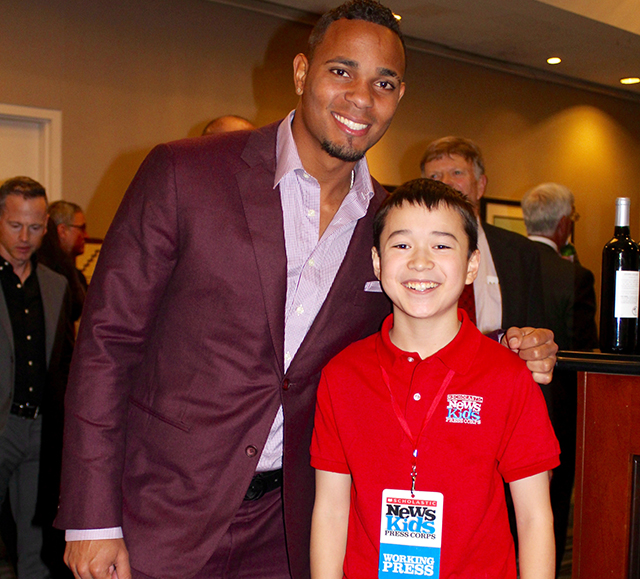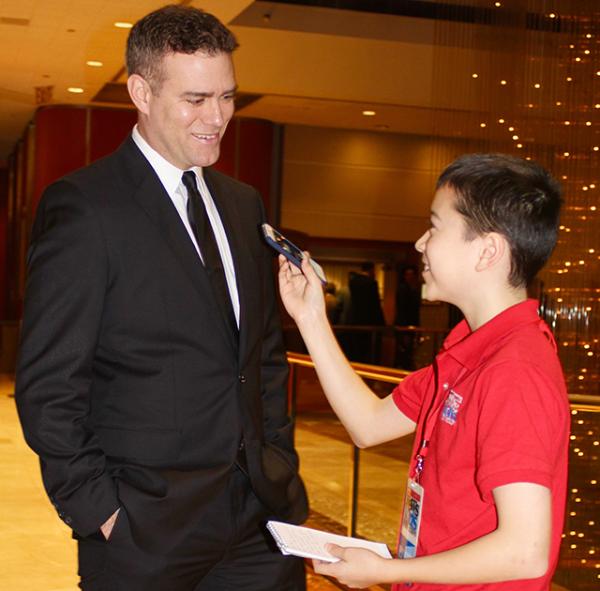 The Boston Chapter of the Baseball Writers Association of America held its 78th Annual Awards Dinner on January 19 at the Marriott Copley Place. The crowd welcomed former Red Sox executive Theo Epstein, current President of Baseball Operations for the Chicago Cubs, and Terry Francona, current manager of the Cleveland Indians. The two friends faced each other in the epic 2016 World Series, in which the Cubs defeated the Indians in seven games. Epstein accepted the MLB Executive of the Year Award, and Francona received the MLB Manager of the Year Award.  
"Not everyone will make the big leagues," Epstein told me. "But if you love the game, play through high school, [and] play college if you can. Do your best, and be a good teammate."  
SPECIAL TEAMMATES 
Speaking of good teammates, Red Sox players Mookie Betts, Xander Bogaerts, and Jackie Bradley Jr. highlighted the event. Betts accepted the Thomas A. Yawkey Memorial Red Sox MVP Award. Bogaerts earned the Jackie Jensen Hustle Award, and Bradley took home the Special Achievement Award.
"This award means everything to me," Bradley said. "If you had told me I was going to have a 29-game hitting streak, I don't know that I would have believed you."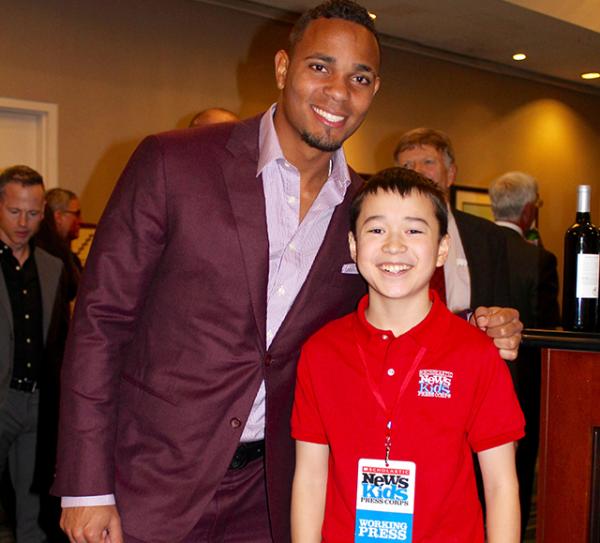 Bogaerts, a two-time Silver Slugger Award winner, talked enthusiastically about the upcoming season. "I hope to help the team make it to the playoffs again," he said. "This year, we have an even better team with the trades and signings, so we're in a good spot."  
Luis Tiant, who is known as one of the best big-game pitchers of his era, received the prestigious Judge Emil Fuchs Award. "I played 19 years in the Major Leagues," said Tiant, who retired in 1982. "I had some good years and some bad ones, too. That's part of baseball."
"READ EVERY DAY"
Among the guests were sportswriters Bob Ryan and Dan Shaughnessy, and Pulitzer Prize-winning photographer Stan Grossfeld. I asked them for tips for kids who want to work in professional journalism someday.
"It's simple," Ryan said. "Read. And if you love sports, make sure that 50 percent of what you read is non-sports."
Shaughnessy agreed: "Read every day. And when you got nothing to do, read even more. Don't sit and think too much. Just start practicing writing."
Grossfeld said that self-confidence was also crucial for success. "Remember, these athletes are just like you and me and everybody else," he said. "Don't be afraid to go up and talk to them."
LEARN MORE ABOUT JACKIE BRADLEY JR.

Read Maxwell's Q&A with the Red Sox center fielder.
Photos courtesy of the author