Step Into the Future With Tomorrowland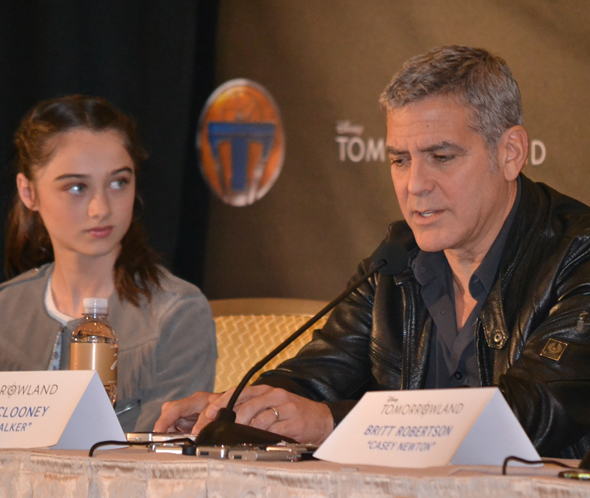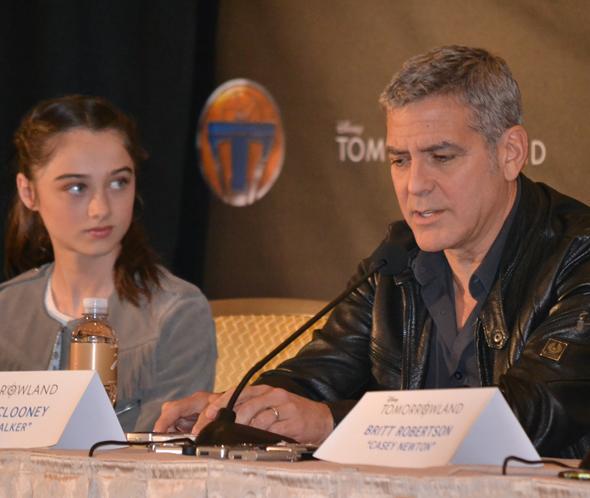 Tomorrowland is an action-packed film that features an imaginative young dreamer, Casey Newton (played by Britt Robertson), and a former boy-genius, Frank Walker, who lives in solitude (played by George Clooney). After receiving a mysterious pin, Casey finds a secret place called Tomorrowland, where all of her dreams can come true and nothing is impossible. However, the world and Tomorrowland are in chaos. Only Casey, with help from Walker, can save humanity from destruction.
The movie, which contains violence and is rated PG, starts off slowly. The audience is unable to see the futuristic Tomorrowland in its full beauty. Toward the end, the plot twists aren't as exciting as I expected them to be. But I loved the movie's visual artistry, with its blue skies, jet packs, and rockets. It is a paradise easy to fall in love with. The fight scenes, explosions, and ray guns are certainly exciting, and kids will enjoy the inventions and cutting-edge technology used in the film.
YOU CAN SHAPE THE FUTURE
Tomorrowland's message is inspiring. "Your future is not preordained," as George Clooney said at a press conference. "A single voice can make a difference."
The soundtrack is also beautiful, and I found Raffey Cassidy's acting as Athena amazing, especially because she is only 13 years old.
The director of Tomorrowland, Brad Bird, collaborated with NASA (National Aeronautics and Space Administration) during the filming. Several scenes were shot at the John F. Kennedy Space Center in Florida, where the first manned mission to the Moon was launched in 1969. "The chance to shoot at NASA was fantastic," Bird said. For him, one of the greatest thrills was being "on the launch pad where so many really noble journeys started."
Will Tomorrowland inspire more budding astronauts to explore the unknown? Only time will tell.
Photo courtesy of Chun-Wei Hsiao