A STEM-tastic Day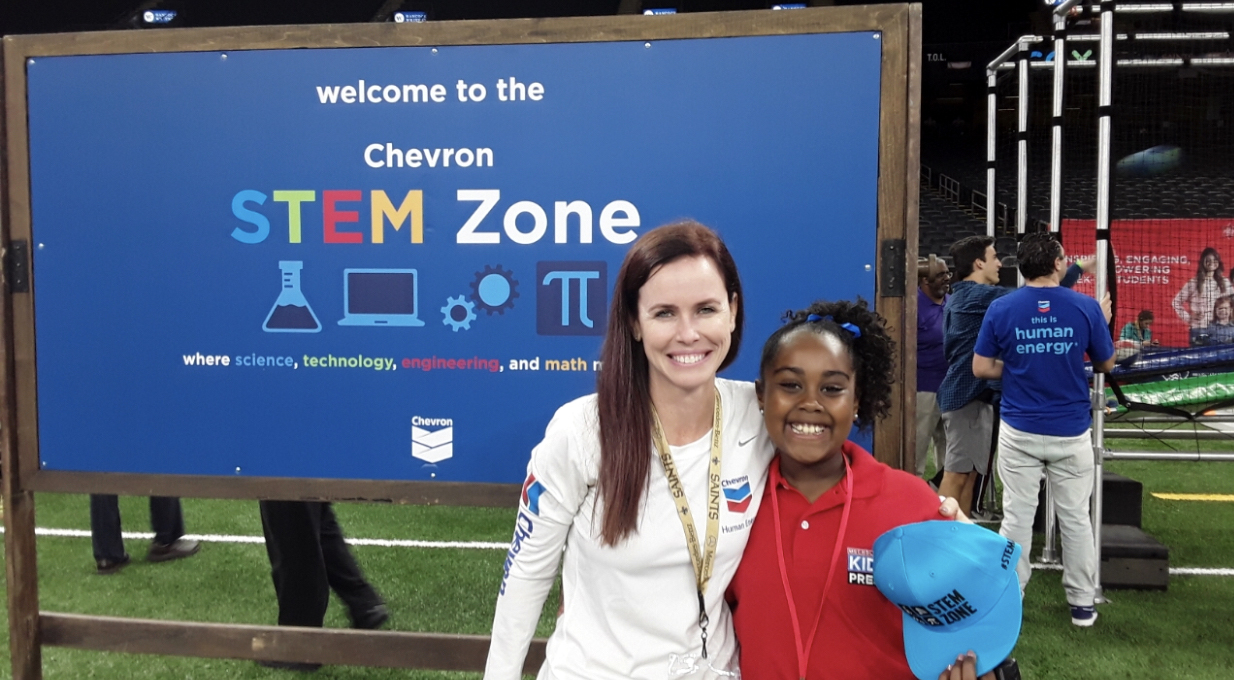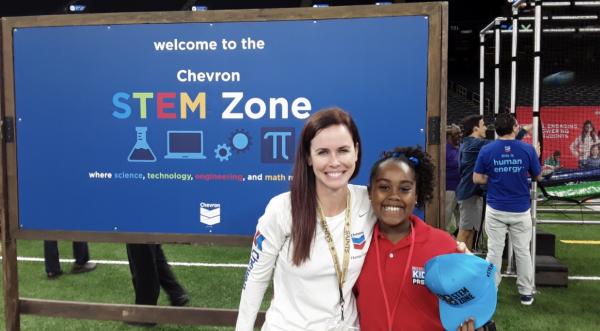 On October 19, New Orleans hosted its third annual STEM Fest. (STEM stands for science, technology, engineering, and math). The event, which took place at the Mercedes-Benz Superdome and Smoothie King Center, attracted more than 100 exhibitors and thousands of curious students, teachers, and families.
Core Element, a nonprofit educational organization based in New Orleans, teamed up with Chevron and two of the city's professional sports teams, the Saints and Pelicans, to put on the event. 
NASA was on hand with an inflatable astronaut, an inflatable solar system, and a portable planetarium. There was even a model SLS (Space Launch System) on the field!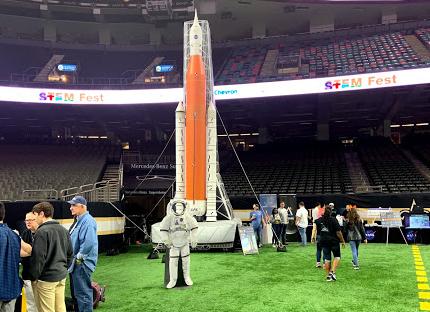 MORE THAN A LAB COAT
Maria Lott, project lead for NASA's Astro Camp in Mississippi, explained the importance of bringing hands-on activities to STEM Fest. "Not all kids can afford to travel outside of their community," she said.
Ochsner Medical Center provided lessons on CPR and pumpkin genetics. Chevron's demonstration of Bernoulli's principle also proved to be a hit with students. Kids learned how speed and pressure affect the flow of air and fluid. 
"STEM is more than wearing a lab coat and glasses," said Caitlin Hunter, a community engagement specialist for Chevron. Hunter believes that encouraging kids to become proficient in STEM will help ensure that they have successful careers in the future. 

FUN FOR PARENTS, TOO
STEM Fest was also informative for parents, who were eager to learn about potential careers for their children. Jan Brenan, executive director of Core Element, said that STEM should be fun for everyone. "This event is for kids from ages 2 to 102," she added.
What could be better than interacting with flight simulators, model rockets, and robots? "If you learn how to make learning fun," Brenan said, "you're going to find a career that you're interested in."
Photos courtesy of the author