Staying Safe at National Parks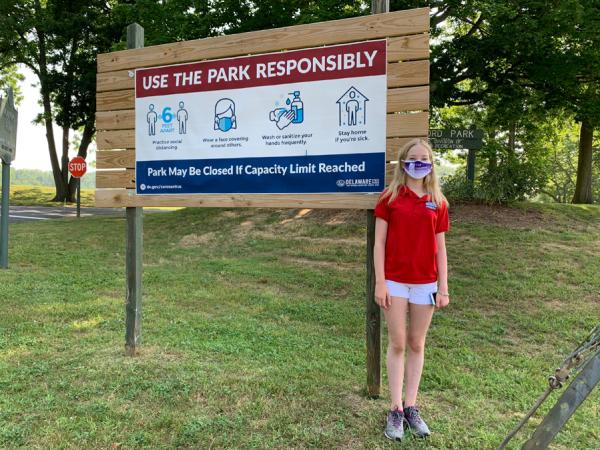 "Wild bison gores 72-year-old woman in Yellowstone after she got too close," CBS News reported in June. National Parks across the United States have begun to re-open after lockdowns caused by the coronavirus pandemic. But there have been instances of people approaching wildlife, causing injury.
Park visitors also must protect themselves from COVID-19, the contagious disease caused by the coronavirus. To help visitors stay safe, parks are requiring social distancing. Keeping one's distance from wildlife, however, has been happening for a long time.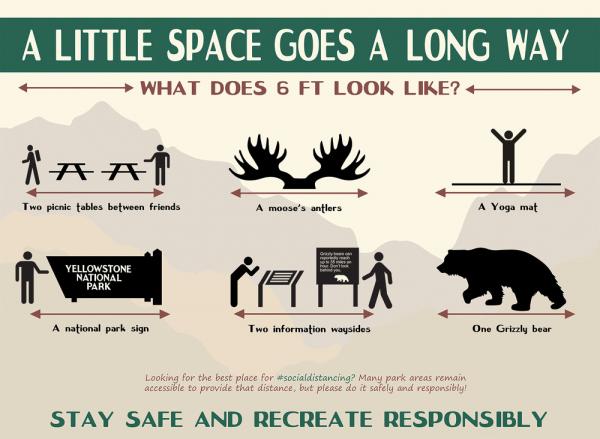 CREATIVE SOCIAL DISTANCING
As always, the National Park Service recommends that visitors remain aware of their surroundings, not disturb or feed any animals, and refrain from littering.
Park rangers have found creative and relatable ways for people to remember how far away they must stay away from animals. For example, staying at least 25 yards away from bison, elk, and other animals is the equivalent of two school buses. For bears and wolves, the distance is 100 yards away, or about eight school buses.
The standard measure for social distancing is six feet. To put this more creatively, visitors should stay one dolphin, one grizzly bear, or one yoga mat away from other visitors.
Other important guidelines include washing your hands frequently, avoid touching your face, and staying home when you feel sick. 
Photo courtesy of the author; image courtesy of the National Park Service