A State in Full Swing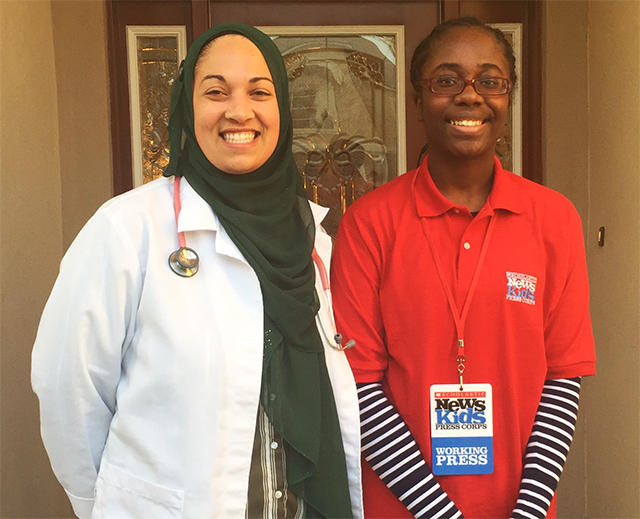 As the November 8 presidential election approaches, many Americans are deciding whether to vote for Democrat Hillary Clinton or Republican Donald Trump. Some states are considered "battlegrounds" or "swing states," because they can swing in either party's favor. With 29 electoral votes, my home state of Florida is often a key to victory for a presidential candidate.
Who will claim the state? This year, it's a toss-up. To learn more about local opinions, I interviewed members of my community in northern Florida.
Although each individual held differing views, one thing uniting residents was loyalty to their values. Wayne Luke, a resident of Orange Park, said that he aims to "set a good example" for young people by voting. "If we don't use our right and vote, we could lose that right," he said.

Dominique DiLorenzo, a physician at Orange Park Medical Center, said that she has not yet decided whether to vote for Clinton of Trump. DiLorenzo believes that strengthening education and making immigrants feel welcome are vital to the future of the United States.
"Our country is based on immigrants," DiLorenzo said, adding that Americans should collaborate to fix problems within the system. She views negative comments that have been made about Mexican immigrants and others "disturbing."
A "CONTENTIOUS" RACE
Cynthia Cheatwood, a teacher, calls this year's race "one of the most contentious" that she has ever experienced. The Orange Park resident worries that "polarizing" candidates may cause voters to avoid the polls. Cheatwood also expressed the hope that younger voters would not be discouraged. "They have more riding on the choices being made than anyone else," Cheatwood said.

Sabah Ibrahim, a college student, is one of the young people who will be casting her first-ever vote. She is still undecided. "I know that my vote counts," Ibrahim said, "so I will try to help choose who [is best] for America."
Photo courtesy of the author