Starting a Pollinator Garden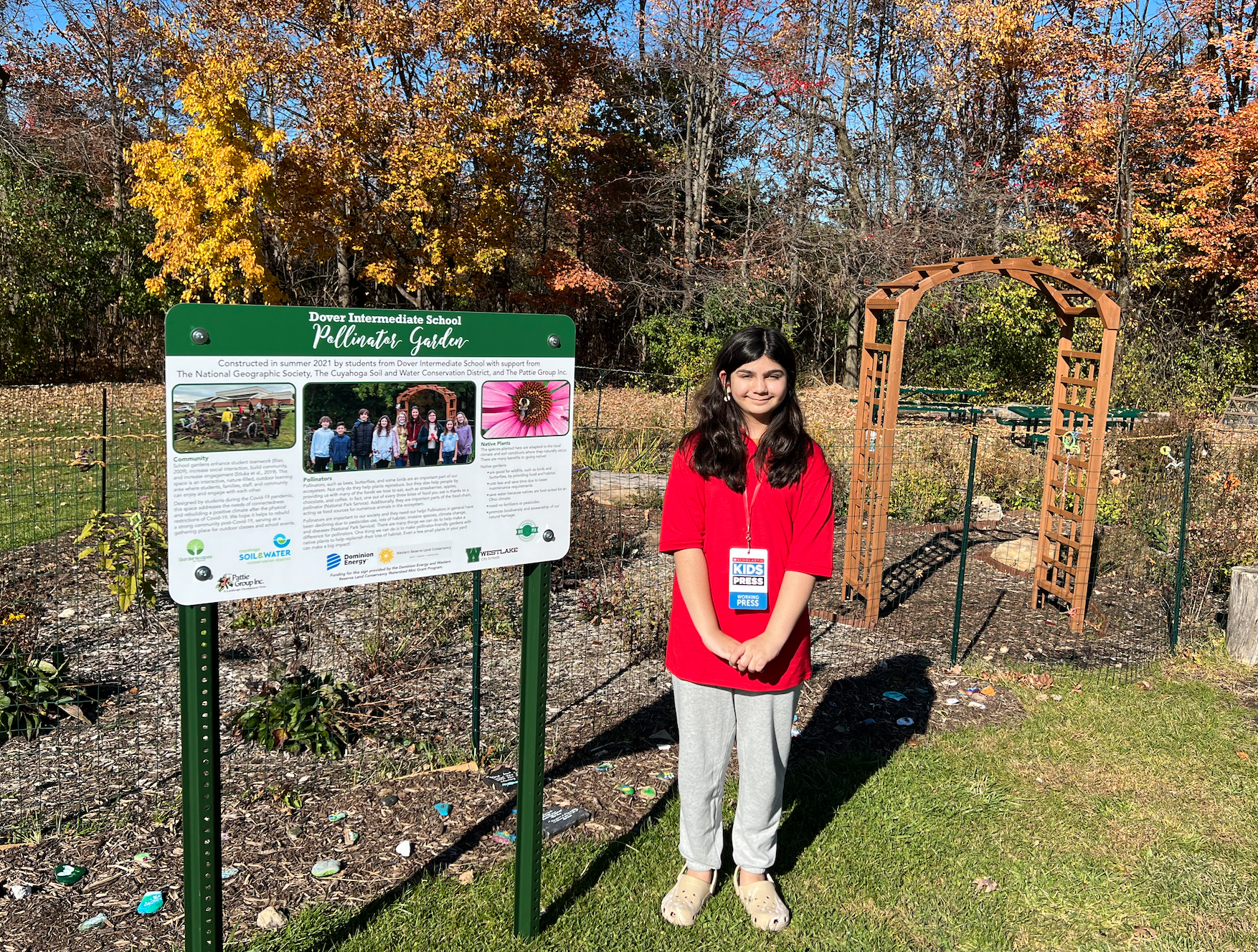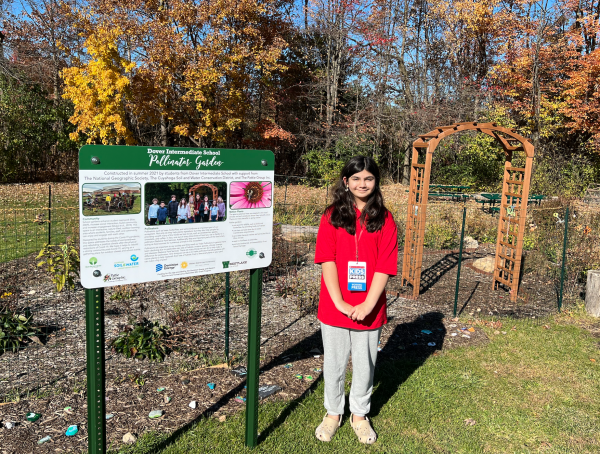 A pollinator garden is filled with flowering plants that attract pollinators. The garden gives pollinators, including bees, birds, and butterflies, a place to live and reproduce. The garden in my community was started Angela Germano and Bridget Royce. The two women are my fifth-grade teachers at Dover Intermediate School, in Westlake, Ohio. They combined their dreams of helping the environment with a hands-on science lesson by showing students how to create a pollinator garden.
I recently spoke with both teachers to learn more. They explained that at the start of the coronavirus pandemic, in March 2020, most schools went virtual to limit the spread of COVID-19. Connecting with students became a challenge. Germano, who teaches science, and Royce, who teaches math, applied for a grant from National Geographic to start a pollinator garden. Their goals included educating students through project-based learning, helping the environment, and connecting during the pandemic. They envisioned a project that would bring students and members of the community together.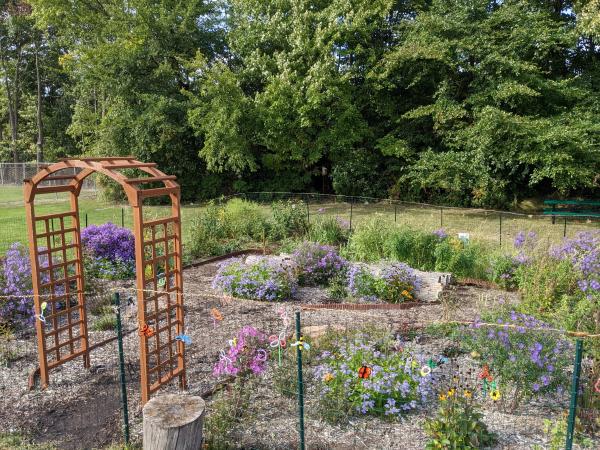 CREATING A GARDEN
Students designed the pollinator garden as an assignment for science class. The teachers took the best ideas in these assignments and combined them for the final garden design. "We took different parts of as many projects as we could," Royce said, "to be able to really incorporate all of that student feedback."
The community helped with funding and labor. "We looked to see what partners in our local community would be able to help us," Germano said. The Pattie Group, a landscaping company in the Cleveland area, volunteered expertise and labor. Cuyahoga Soil and Water Conservation District allowed for a portion of the cultivated area to be a rain garden. The teachers also went to local greenhouses and asked for donations or discounts for needed plants.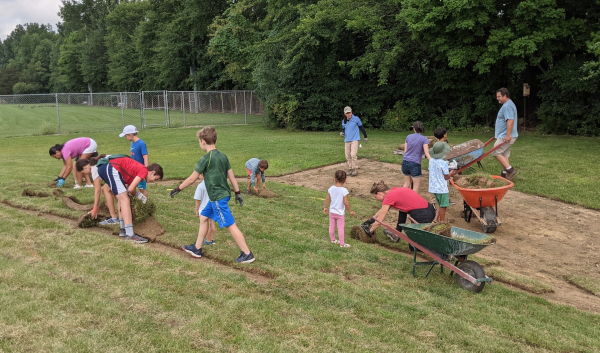 "START SMALL"
Students and parent volunteers help maintain the garden. Community days are held for mulching, planting, and weeding. Teachers hope that students will spend as much time as possible in the garden, especially as spring approaches. So far, kids have enjoyed working on their assignments, which include reading, filling bird feeders, and scavenger hunts. 
"Next steps are expanding the space," Royce said, "and getting more kids close to the space throughout their day."
Both teachers encourage students and their families to make their own gardens, too. Even if just one student is inspired, they in turn could inspire others.
"This doesn't have to be a big, expensive thing," Germano said. "Maybe you start just a milkweed garden, because you want to help monarchs [butterflies]. Start small, and find other people to work with."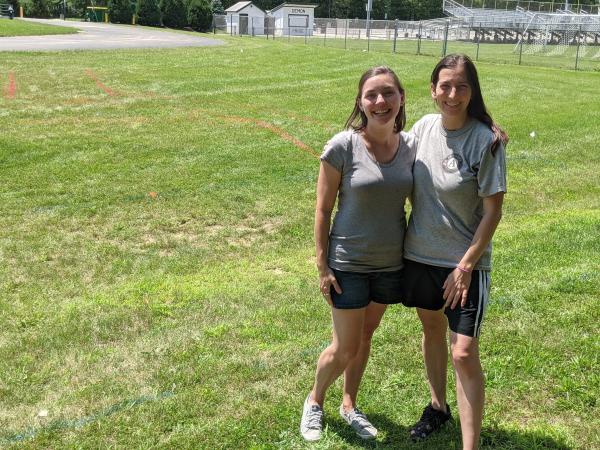 Top photo courtesy of the author; other photos courtesy of Dover Intermediate School