Star Wars Rebels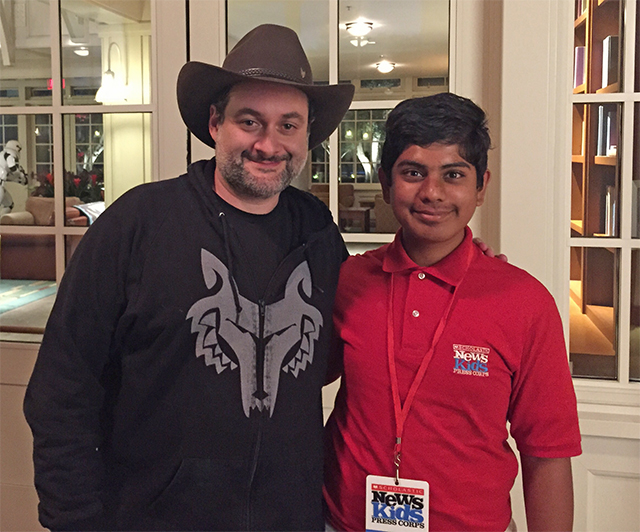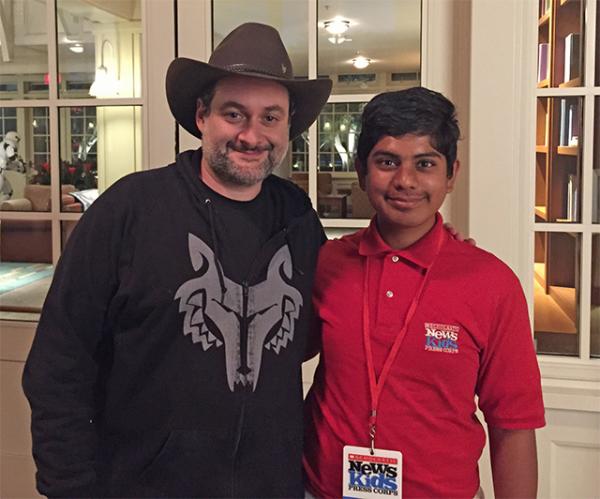 On September 21 in San Francisco, California, I attended a private screening of Star Wars Rebels. The 3-D animated TV series, which is entering its third season, is produced by Lucasfilm Animation.
"Due to the support of our workers and fans," said Executive Producer Dave Filoni, "we now present the third season of Star Wars Rebels."
Lucky audience members got to watch the first two episodes of the series, which takes place at a time when the Galactic Empire is securing its grip on the galaxy. Afterwards, I was able to ask Filoni and two of the show's stars a question:
What were your favorite books and movies when you were growing up?
Filoni: My favorite movie was Jaws, and my favorite books were The Hobbit and The Lord of the Rings by J.R.R. Tolkien.
Taylor Gray (the voice of Ezra): I love the Harry Potter books and movies. I realized recently that I'm a huge Indiana Jones fan, too.
Steve Blum (the voice of Zeb): My favorite movie is The Wizard of Oz, and I really love Willy Wonka and the Chocolate Factory. My favorite books are probably the ones written by Dr. Seuss.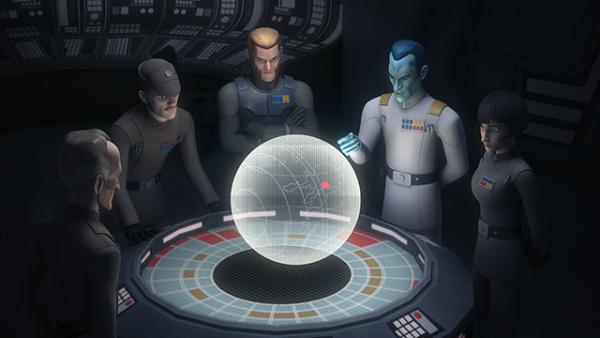 A scene from Star Wars Rebels
At the conclusion of the event, Filoni told fans to expect "an exciting new season as our heroes overcome new challenges."
Top photo: courtesy of the author. Bottom photo: Lucasfilm