Spider-Man Celebrates 60 "Beyond Amazing" Years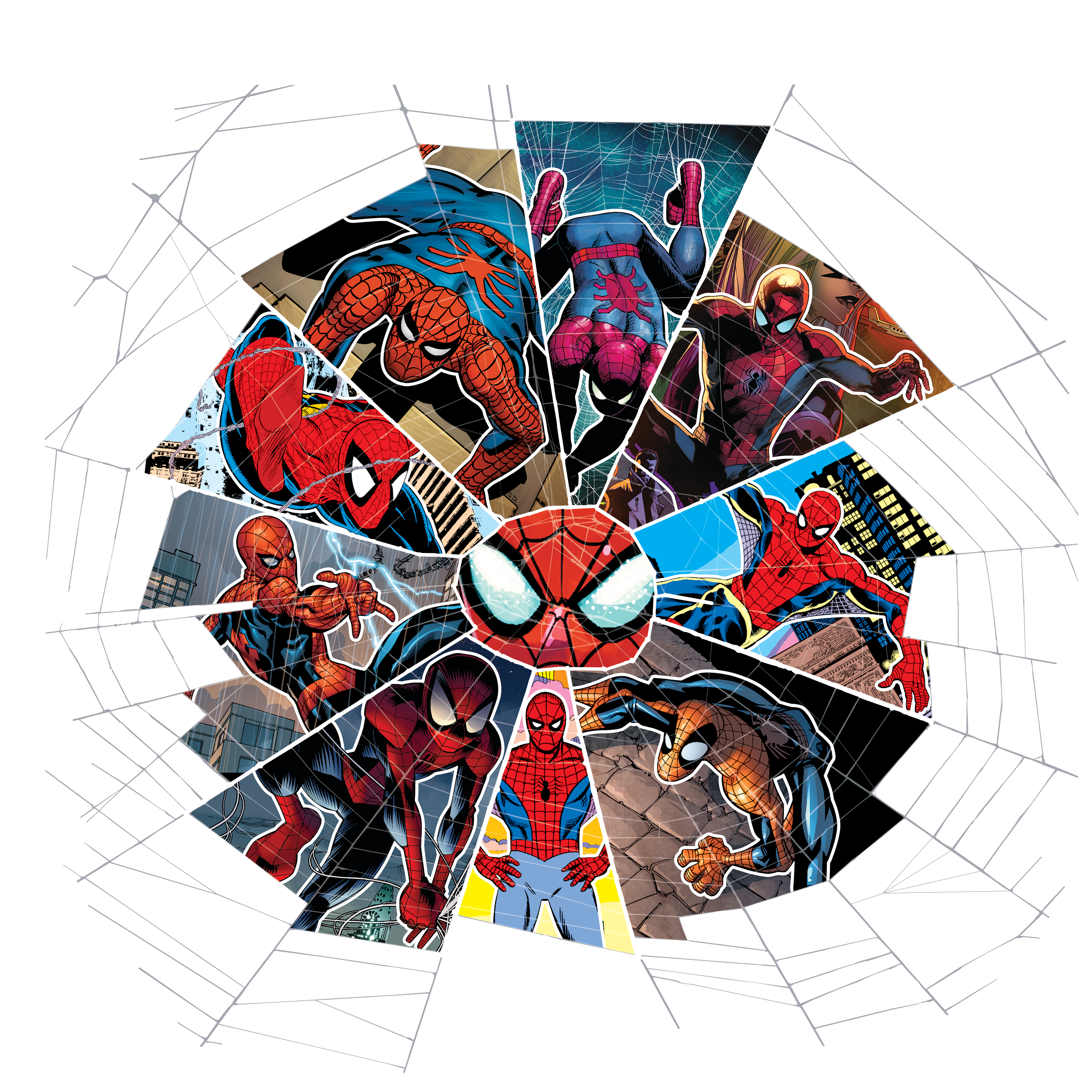 Spider-Man has spun a web of wonder for 60 years. The superhero created by Stan Lee and Steve Ditko first appeared in 1962 for a comic titled Amazing Fantasy #15. The story began with ordinary Peter Parker, a teen who acquired supernatural abilities after being bitten by a radioactive spider.
Today, Spidey is the world's favorite superhero. The character earns billions of dollars in licensing fees for toys, clothing, entertainment, books, and more. Visitors can even explore his legacy in an exhibition at the Comic-Con Museum in San Diego, California. It's called Beyond Amazing: Spider-Man.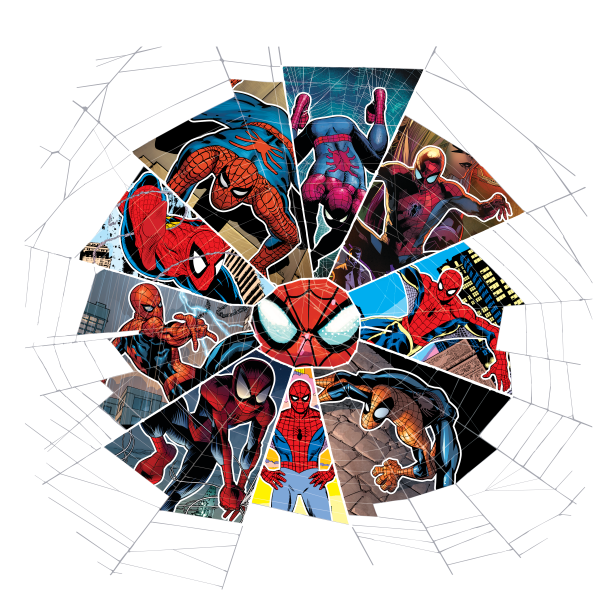 THE CHARACTER HALL OF FAME
On July 20, the web-slinger entered the Comic-Con Museum Character Hall of Fame, which was created in 2019. Spider-Man is the fourth superhero to receive the honor. He joins Batman, Pac-Man, and Wonder Woman. 
"Everyone relates to this extraordinary character," said Rita Vandergaw, the museum's executive director, as she presented the honor. "Spider-Man, the friendly neighborhood superhero, is one of the most recognizable icons in the world and a great testament to the power of comics and the popular arts." 
C.B.Cebulski, editor-in-chief of Marvel Comics, and Brian Crosby, creative director of themed entertainment, accepted the award on behalf of Marvel.
"I grew up reading comics, and I love Spider-Man," Cebulski said. "Spider-Man taught me the value of hard work and believing in your dreams."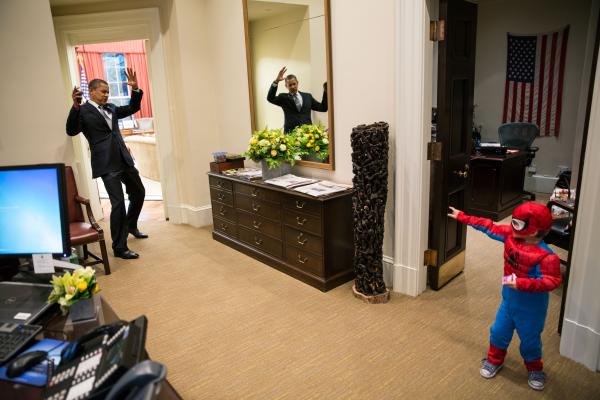 EVERYONE'S FAVORITE HERO
Fans of all sizes often dress up as Spider-Man for Halloween. From preschoolers to former President Barack Obama, everyone relates to the teen science whiz who struggles with the challenges of everyday life. 
"The message of Spider-Man is that anybody can wear the mask," said 14-year-old film enthusiast Zaky Lozuk of San Diego. "There's a Spider-Man story for everybody to find themselves in."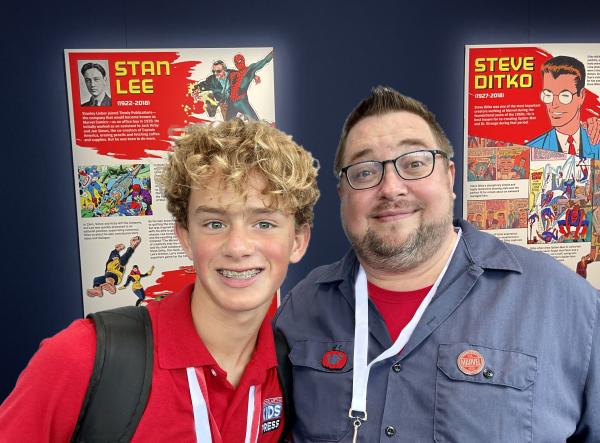 WRITING "THE NEXT CHAPTER"
The Spider-Verse is a universe of stories and spin-off characters, including the female Ghost-Spider and the biracial teenager, Miles Morales. "Peter Parker leaves us an awesome legacy, and Spider-Man has taught us that with great power comes great responsibility," Crosby said.
Exhibits like the one in San Diego encourage visitors to step into the story and imagine the heroes of tomorrow. "The Spider-Verse just continues to grow," Crosby said, addressing young fans. "Someday, you kids are going to write the next chapter of Spider-Man, and we'll have a front-row seat for whatever that story is."
Top photo: courtesy of the Comic-Con Museum; middle photo: Official White House photo by Pete Souza; bottom photo courtesy of the author