A Special Flag Honors U.S. Veterans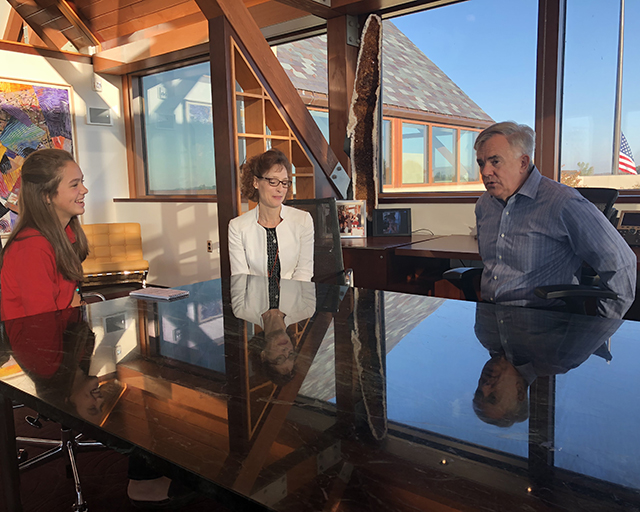 WATCH THE VIDEO
Click below to see clips from Lilian's conversation with Sheri Murphy and Ben Salzmann.
Each star is 3 feet wide. Each stripe is 5 feet high. The flagpole itself soars 400 feet into the air. It is 100 feet taller than the Statue of Liberty.
Where can you find the tallest flagpole in the United States? lt's located in Sheboygan, Wisconsin, outside the Acuity Insurance building.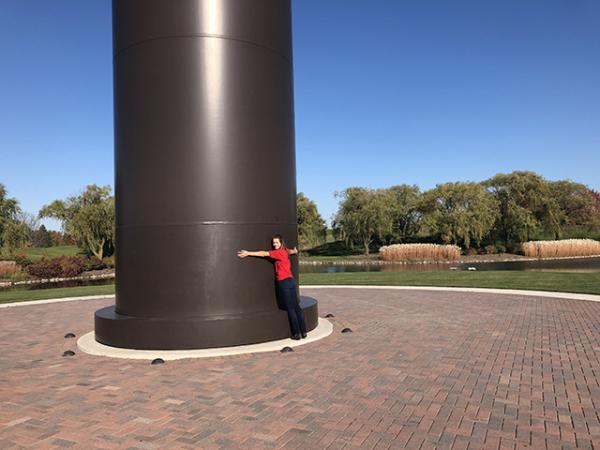 I asked Ben Salzmann, Acuity's CEO and President, why the company decided to create such a monumental display.
"Inspiration," Salzman said. "We just wanted to reach out to people in a way that would inspire them." Each day, the flag can be seen by the tens of thousands of people who pass by on the highway.
HONORING VETERANS
The world's highest-flying American flag is cherished by local U.S. military veterans and their families. A memorial dedicated to Sheboygan County residents who were killed in combat surrounds the flagpole. There are more than 750 brick pavers, each one bearing the name of a soldier who was killed while serving the U.S.
"Every day, we get phone calls and emails from people around the country thanking us for remembering and honoring the veterans," said Sheri Murphy, a vice president at Acuity.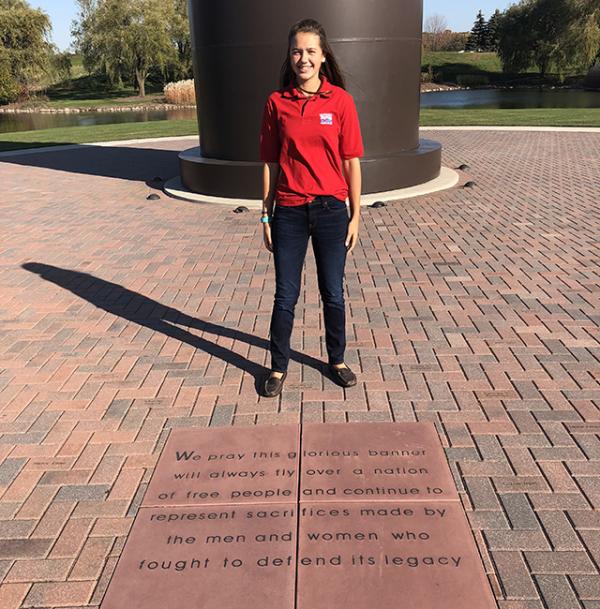 AN "ENGINEERING FEAT"
It wasn't easy to get a 340-pound flag to fly. "It's an incredible engineering feat," Murphy observed.
The first three flagpoles that Acuity contracted to build had structural issues, causing them to fail in high winds and low temperatures. Salzmann said that while the company did not have to pay for the first three flagpoles, it was a "heartache" to see them fall or malfunction.
But the fourth time was a charm. In 2014, Broadwind, a local company that once made submarines and now manufactures wind towers, engineered a flagpole that is 400 feet high. It worked!
Salzmann said that the number of visitors to the site increases on Memorial Day, Independence Day, and Veterans Day. But people visit the flagpole just about every day, especially during the summer.
"There are lots of people," Murphy said, "who tell us it's on their bucket list."