Soaring With Tony Hawk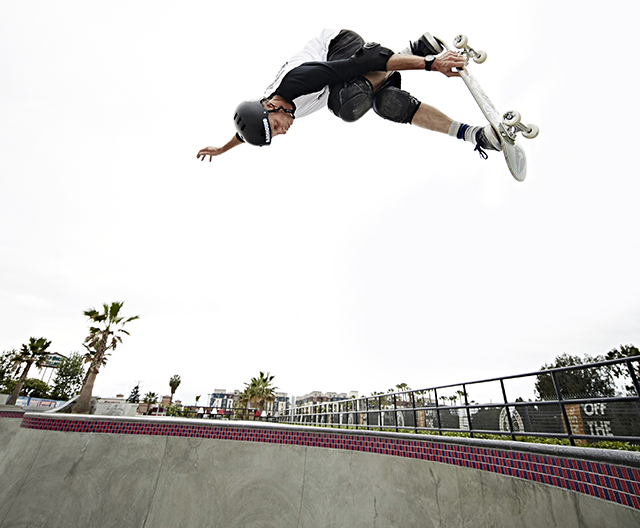 WATCH THE VIDEO
Click below to see Ben's interview with the world's most famous skateboarder.
Tony Hawk is the world's most famous skateboarder. He has performed tricks that were once considered impossible. He has created video games and charities and even has a rollercoaster named after him.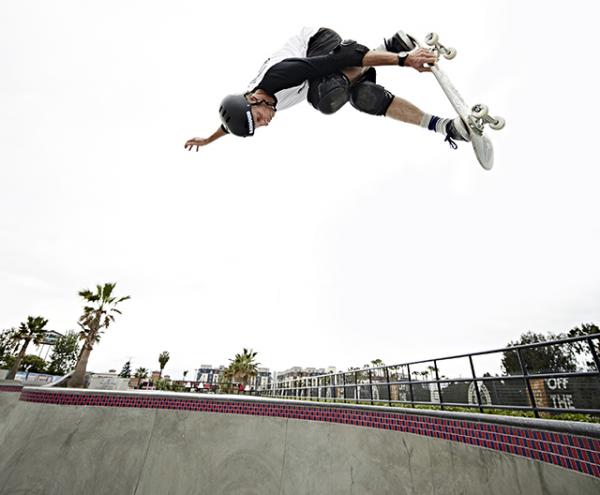 But Hawk is not resting on his laurels. He builds upon his success each day, working hard to hone new tricks and learn new things.
I recently visited Hawk at his office in Vista, California. It is unlike any office I have ever seen. It contains a skateboard ramp that is two stories high. Hawk, who is retired from competition, still skates there. Other professional skateboarders come to train.
During my visit, I watched Hawk practice a complicated new trick for his upcoming film, Saturdays. Drenched in sweat and the frustration mounting, Hawk crashed into the wooden floor again and again. Finally, he nailed it.
"You've got to learn to get back up, and try again," the skateboarder said.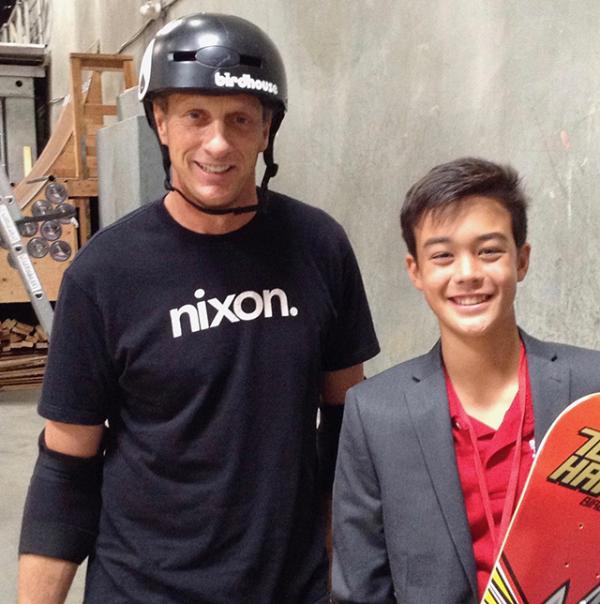 "A SENSE OF IDENTITY"
Hawk acknowledged that he was picked on growing up. He was small for his age, had chosen what was then an uncool sport, and was studious. The sport, which he ended up making famous, proved to be his salvation.
"Skating gave me a sense of identity, a sense of purpose, a creative outlet, and eventually a job," Hawk said.
Despite placing second to last in his first competition, the skateboarder and entrepreneur never gave up. He made history at the X-Games in 1999 by landing the "900," which is 2 ½ revolutions on a skateboard.
"If you really want to be a competitive skater," Hawk advises young athletes, "go to every event, and compete no matter how you think you'll fare. Go at it with confidence."
USING STEM
Hawk's determination has helped him outside the sporting arena, too. In 1999, he created a video game that brought skateboarding into the mainstream. The game uses science, technology, engineering and math (STEM) to realistically model skateboarding movements and scenes.
Hawk says that a game built on STEM allows players to "do tricks vicariously through these characters, but is not so absurd that it's not based on the reality of gravity and physical limitations."
The game's popularity surprised even Hawk. "It's been incredible to see how much appreciation there is for skateboarding," he said. "If you'd told me [about] that 30 years ago, I never would have believed it would happen. Now I'm seeing it firsthand."