The Soap Myth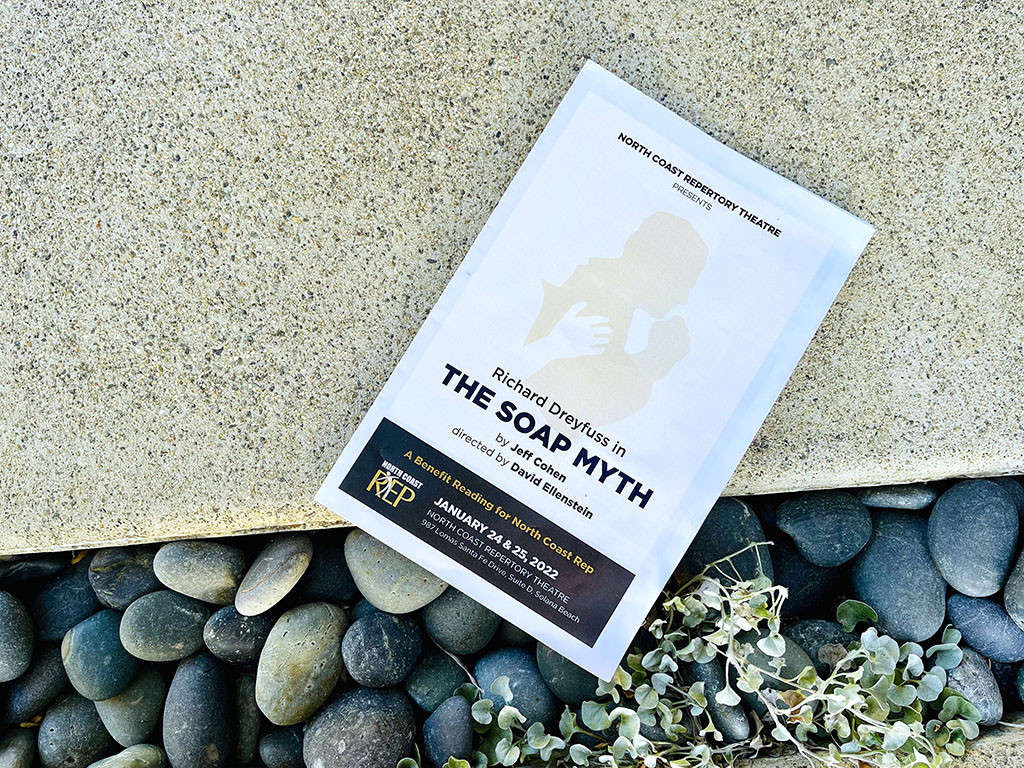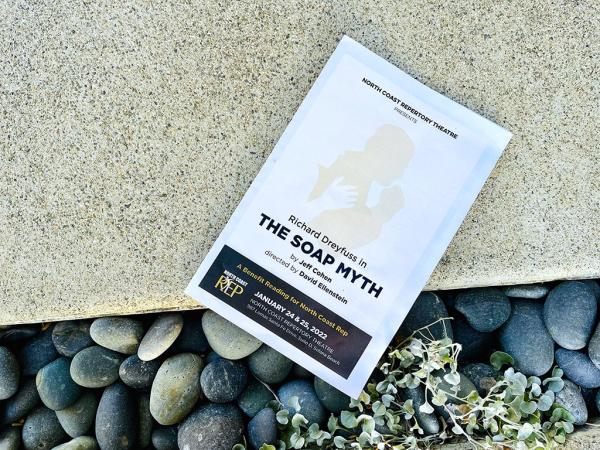 On January 24 and 25, the North Coast Repertory Theater of San Diego presented a benefit reading of The Soap Myth. The play dramatizes a debate between a Holocaust survivor, a journalist, and historians.
Written by Jeff Cohen, The Soap Myth addresses a fundamental question: Who gets to decide what will be documented about the past—those who lived it or those who interpret it?
Academy Award-winning actor Richard Dreyfuss played the role of the Holocaust survivor. Dreyfuss is passionate about the study of history. He encouraged me after I won the Who Was? History Bee in 2020, and I was excited to meet him in person. 
"I would have been thrilled to be a high school history teacher," Dreyfuss said. "I can tell you stories about my history teachers, fabulous people who made me think."
Dreyfuss brings his love of history to acting. He also advocates for civics education in schools through his nonprofit organization, The Dreyfuss Civics Initiative.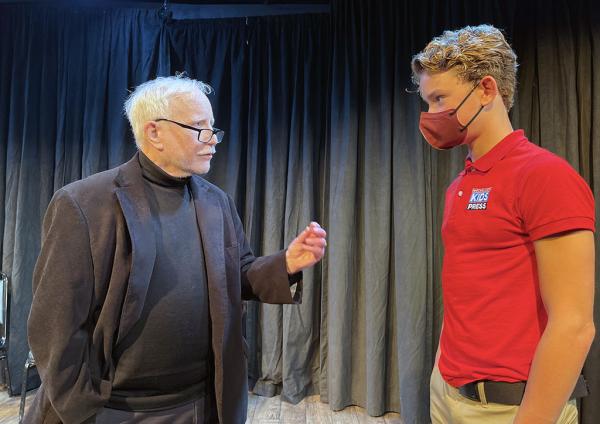 "FROM LIVING MEMORY TO HISTORICAL MEMORY"
After the reading, the actor participated in a discussion with Holocaust scholar Michael Berenbaum. Berenbaum served as the project director in the creation of the United States Holocaust Memorial Museum in Washington, D.C. He is also a past president and chief executive officer of the Survivors of the Shoah [Holocaust] Visual History Foundation, which is now a part of the University of Southern California. 
"We took the testimony of 52,000 survivors in 32 languages in 57 countries," Berenbaum said. "So we heard from the survivors and listened to the survivors."
Berenbaum emphasized the importance of preserving first-hand accounts of the Holocaust, which began more than 80 years ago in Nazi Germany, in order to learn lessons for the future. 
"This play concludes at a very profound moment," Berenbaum said. "It's the moment we are at in history.  We are now moving from living memory to historical memory. Living memory is the memory of the survivor in all of their humanity."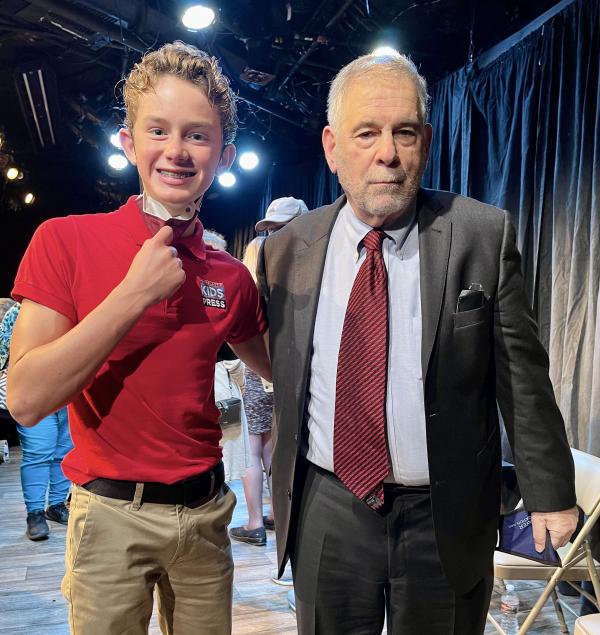 DRAMATIZING HISTORY
Throughout his career, Cohen has used theater as a forum for discussions about history and civics. He was in attendance during the reading. "Art, in general, and drama, more specifically, have been the cornerstones of history and culture for thousands of years," he said. 
Cohen, who is also an award-winning producer and director, said that theater and the arts are a great way to explore historical events and help young audiences learn from them.   
"The writings of survivors like Elie Wiesel, the diaries of victims like Anne Frank, and dramas like The Soap Myth, help ensure that not only will the history of the Holocaust never be forgotten," he said, "but the lessons of the Holocaust will continue to be learned."
Photos courtesy of the author