A Soap Box Derby Celebrates Tradition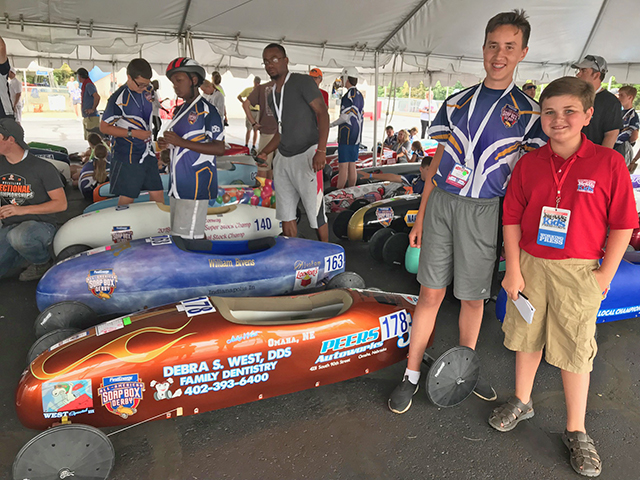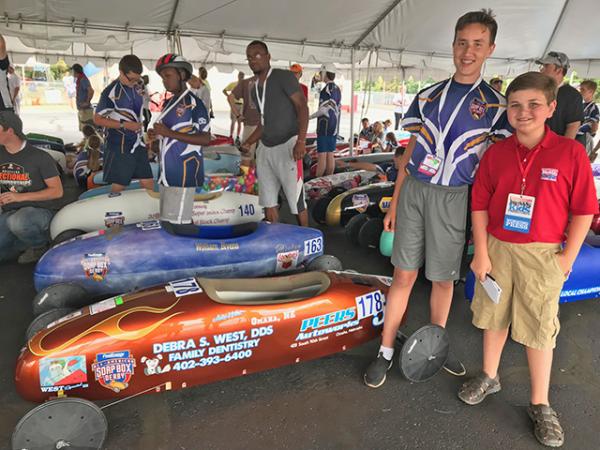 The annual FirstEnergy All-American Soap Box Derby is an international youth racing event. The races are "gravity powered and STEM driven," according to Mark W. Gerberich, president and chief executive officer of International Soap Box Derby Inc.
Earlier this month, I met with Gerberich at Derby Downs, a racetrack in Akron, Ohio. I wanted to learn more about soap box racing and experience the 81st annual event firsthand.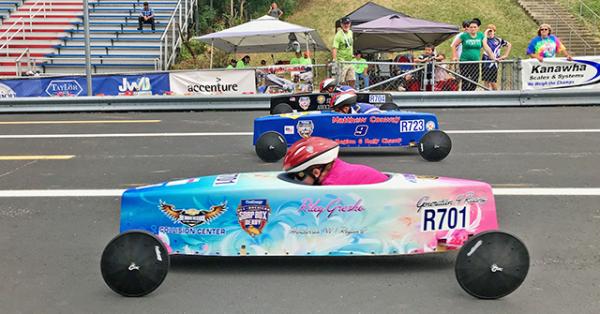 THE FIRST DERBY

The sport began in the early 1930s, when reporter Myron Scott covered a race held by local boys in Dayton, Ohio. The boys had built gravity-powered cars from scrap material. The cars would roll down the hill with the boys inside.
Scott started to promote the ingenious sport. In 1934, the first "All-American Race" was held in Dayton. 
The following year, the race moved to Akron because of its hilly terrain and central location. The Soap Box Derby has been held every year since, except during World War II.
"TRIAL AND ERROR"

The sport has progressed through the years. Today's car bases are made from fiberglass, and the racers build their cars from a kit. 
"Kids learn by building, and also by trial and error as to what works," Gerberich said. 
While they are building, participants are encouraged to incorporate and enhance their knowledge of STEM (science, technology, engineering, and math).
"There are three divisions of races," Gerberich said. The type of car a racer drives determines the division in which he or she competes: Stock, Super Stock, or Masters. 
Kids between the ages of 7 and 18 participate in local races in order to qualify for the world championship races in Akron, which has a 969-foot track.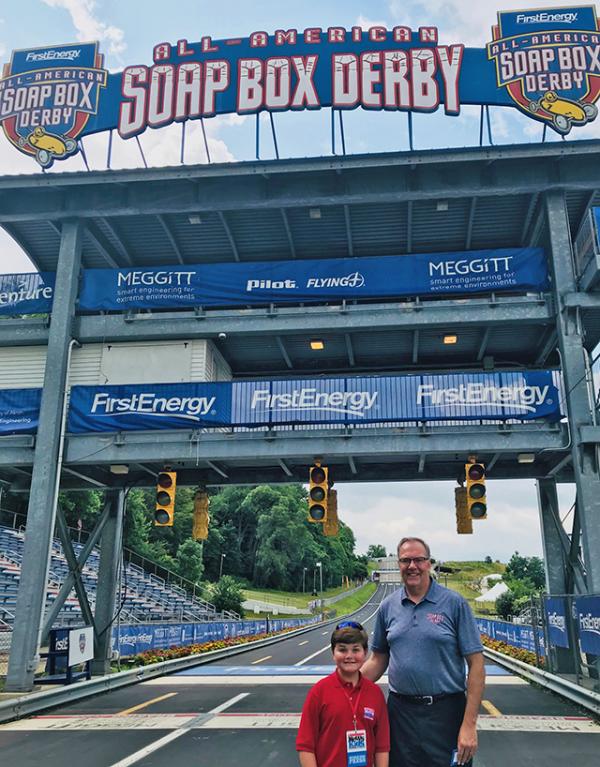 "A BONDING EXPERIENCE"

For many families, soap box racing is a tradition. "I'm a third-generation racer," said Brianna Waldron, 15, who has been racing for eight years. 
"I've made many great friends through soap box racing," noted Jacob West, a 15-year-old driver from Omaha, Nebraska. "It's also a bonding experience with my dad."
In mid-July, 425 racers participated in the Soap Box Derby in Akron. Contestants came from across the United States, as well as Canada, Germany, and Japan. 
Some of the racers were lucky enough to compete for championship titles and college scholarship money. Everyone else came away with new skills and memories that will last a lifetime.
Photos courtesy of the author