So the World May Hear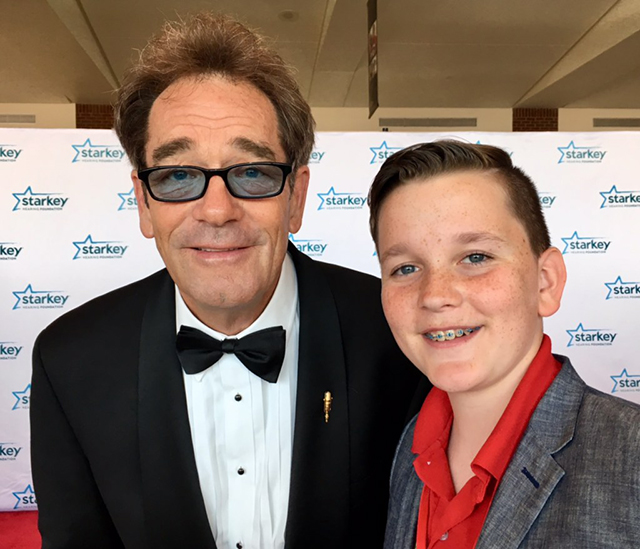 WATCH THE VIDEO
Click below to see clips from Ryan's interviews on the red carpet at the Starkey Hearing Foundation's gala in St. Paul, Minnesota.
On July 15, more than 100 celebrities walked the red carpet at the RiverCentre in St. Paul, Minnesota. The stars were headed to the 18th annual "So the World May Hear Awards Gala," hosted by the Starkey Hearing Foundation.
The event drew musicians, actors, athletes, and world leaders who support the foundation's mission of providing free hearing aids to those who cannot afford them.
The charity was co-founded in 1984 by Tani Austin and her husband, Bill Austin, the head of Starkey Hearing Technologies, a hearing-aid manufacturer based in Eden Prairie, Minnesota.
According to Starkey, hearing loss affects more than 466 million people worldwide, including 34 million children. Over the past three decades, the foundation has raised millions of dollars to provide free hearing aids to people in need.
"We're now on five continents," said Brady Forseth, the foundation's executive director. "We're in over 103 countries around the world. In 60 of those countries, we have sustainable community health-care programs. Fundraising is critical to our success."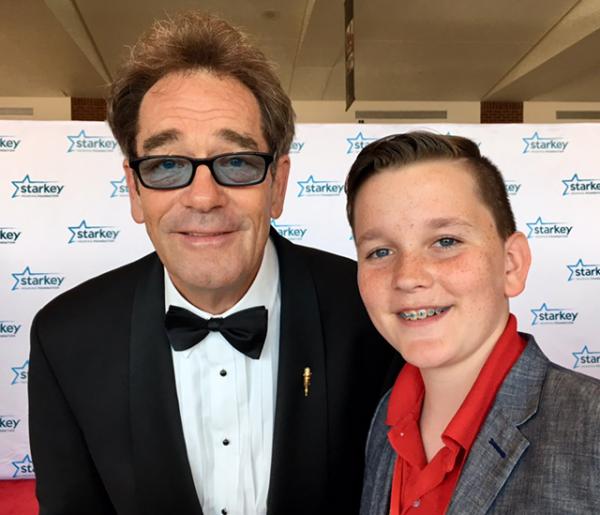 HEEDING A CHALLENGE
Former President Bill Clinton spoke at the gala about the importance of giving back. Clinton recalled meeting Austin several years ago and learning about the foundation's goal—to give away 500,000 hearing aids.
"You can do twice as many," Clinton told Austin.
Heeding the challenge, Austin committed to giving away 1 million hearing aids by 2020. With help from philanthropists and volunteers, the foundation met the goal in 2017, three years ahead of schedule.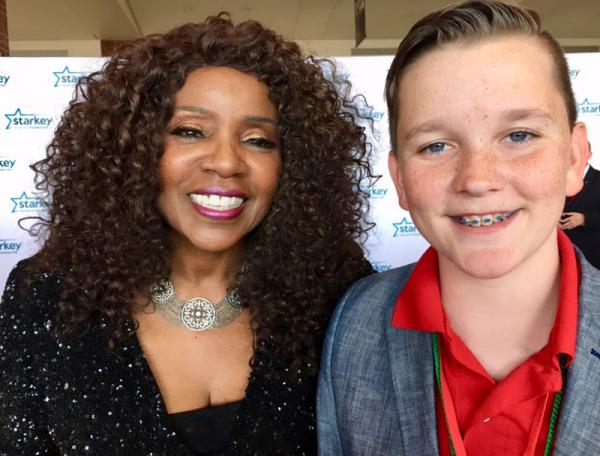 A GLOBAL EFFORT
Fundraising at the annual gala helps the Starkey Foundation provide free hearing-aid fittings in countries where access and affordability are a challenge.
Several gala attendees have traveled with the organization to Afghanistan, India, Mexico, Zambia, and other countries.
TV personality Alan Kalter described how he felt fitting people with hearing aids. "I cry most of the time," he said. "They are tears of joy because you're happy that people are becoming the best they can be."
Juliet Holness, the wife of Jamaican Prime Minister Andrew Holness, has seen how the Starkey missions have helped her country. "For Starkey to come to Jamaica to give free hearing aids to the poor," she said, "warms my heart and goes deep down into my soul."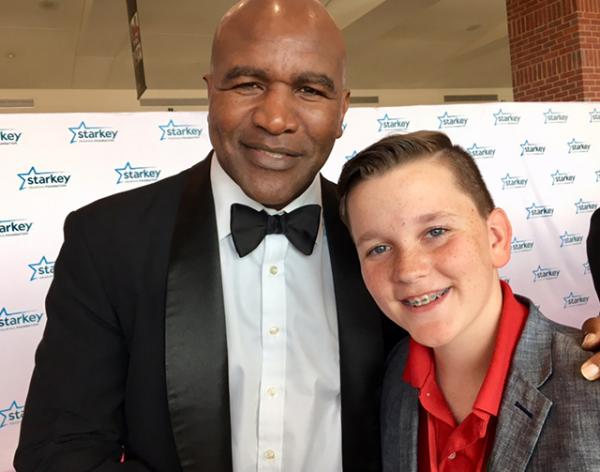 "TURN IT DOWN"
According to Starkey, teen hearing loss has increased by 30 percent in the past decade. Exposure to loud music and other noises, especially at concerts and sporting events, is a chief culprit.
Richard Brown, president of the Starkey Foundation, cautions young people about the dangers of playing music too loudly. "Kids just blare their music," he said. "They don't realize that the damage can't be fixed."
Disney actor Kyle Massey had a blunter message. "Turn it down," he said. "You don't need to hurt your hearing, especially at a young age."