"Snowzilla"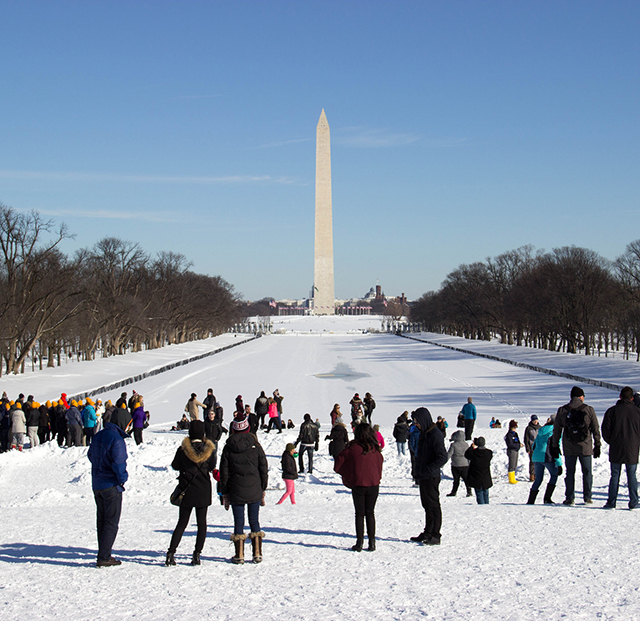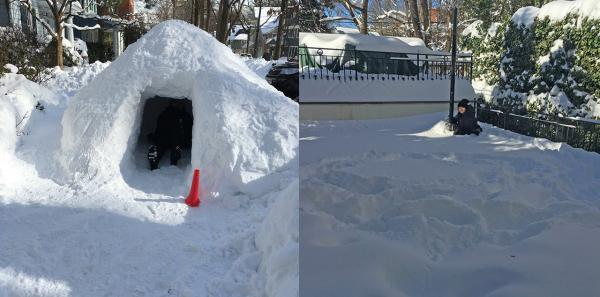 Over the weekend, a blizzard walloped the Northeast and Mid-Atlantic states, causing dangerous winds and blanketing Washington, D.C., and surrounding areas in several inches of snow. Winter Storm Jonas, dubbed "Snowzilla" in D.C., forced the federal government, mass transportation, and schools to shut down. The storm, which lasted for two days, brought 29.3 inches of snow to Washington Dulles International Airport, the second-highest tally on record there.
While people complained about canceled airline flights, traffic jams, and having to shovel snow, Tian Tian, the giant panda at the National Zoo, was filmed frolicking in the wintry powder. As one of the zoo's scientists pointed out last year, pandas have "a big fat layer, a big hairy coat—they're adapted to this kind of weather condition."
The U.S. Capitol building remained relatively quiet. But outside, hundreds of workers cleared the parking lots and sidewalks of mounds of snow. Thanks to the lifting of a legislative ban, residents were allowed to sleigh ride down Capitol Hill for the first time in more than 100 years.
College students, including Katerina Maylock of Georgetown University, made the best of things. "I love snow, and I love winter," said Maylock, a Pennsylvania native. "It's cool to see my friends return to their childlike selves [with] snowball fights, sledding, and snowman building."
Maylock only experienced minor inconveniences during the storm, including having to wait for more than an hour in line at the grocery store. She and her fellow students were able to keep up with their studies via Skype chats.
"A TOP-10 SNOWSTORM"
Luckily, most families were ready for the blizzard because the weather channels and radio stations had predicted the severity of it. Some stations even instructed people to shovel their driveways frequently in smaller increments to prevent injuries.
Still, in many areas, the blizzard packed a deadly punch. Across the country, at least 48 deaths were blamed on Jonas. Coastal towns in New Jersey were flooded, forcing many people to evacuate their homes, and the economic impact of the storm is expected to be in the billions of dollars.
As meteorologist Paul Kocin told one reporter, "This is kind of a top-10 snowstorm."
Photos of Courtney courtesy of the author; photo of the Mall by Geoff Alexander