A Snow-Delayed School Walkout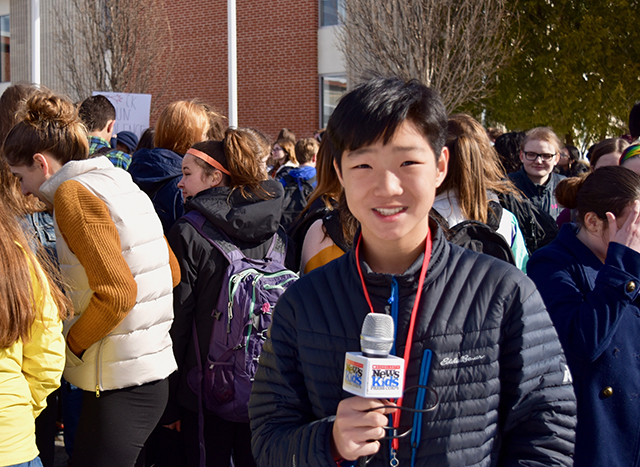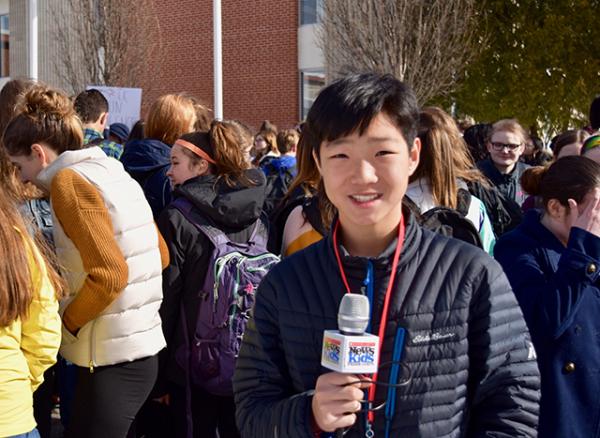 On February 14, a 19-year-old gunman opened fire at Marjory Stoneman Douglas High School in Parkland, Florida. The attack killed 17 people, making it one of the deadliest school shootings in history.
To protest a rise in gun violence in recent years, students across the United States planned school walkouts. National School Walkout Day took place on March 14 at 10 a.m.
The walkout at Acton-Boxborough High School in Massachusetts was postponed until March 15 because of a snowstorm. Seniors Mackenzie Cooper and Rachel Pryke led the event.
"Rachel and I started the walkout to take a stand against gun violence," Mackenzie said. "Our eventual goal is to tell Congress that we have had enough, and that we need gun reform."
More than 1,000 students, staff members, and parents participated in the protest. "I came to the walkout to honor the victims of Parkland, and also to draw attention to the issue [of gun violence]," said a 13-year-old student named Alex. "I know that I can't make a difference by myself, but I think that a big group can."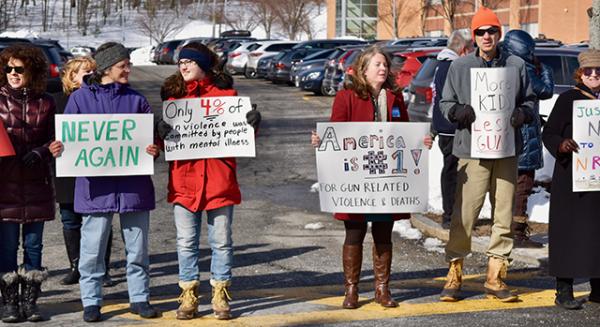 "THIS IS YOUR COUNTRY TOO"
Rachel and Mackenzie addressed the students during the 10 a.m. walkout. "Call your representatives in Congress, register to vote when you can, and get involved in every way possible because this is your country too," Rachel said. "You have a voice, and the youth will not be silenced. Let the government know that you have had enough."
Not everyone agrees with calls for stricter gun-control measures. But the students have already exerted some influence.
On February 28, President Donald Trump promised to ban "bump stocks," which make it easier to fire rounds of ammunition more quickly. Two of the country's largest gun sellers, Walmart and Dick's Sporting Goods, announced that they would no longer sell guns to anyone under 21.
"MARCH FOR OUR LIVES"
Students are now preparing for a March 24 rally in Washington, D.C. The "March for Our Lives" is being organized by survivors of the Parkland shootings and a nonprofit group called Everytown for Gun Safety. Led by former New York City Mayor Michael Bloomberg, Everytown promotes "efforts to keep guns out of the hands of criminals."
More than 700 marches around the nation are planned for March 24. Advocates say that they will raise their voices in support of safer schools and communities.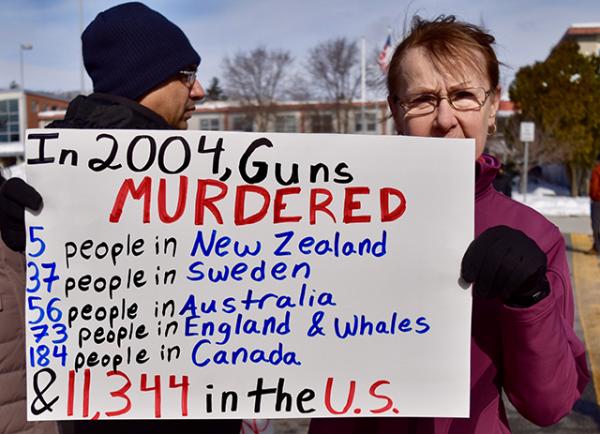 Photos courtesy of the author