A Small Horse Brings Big Smiles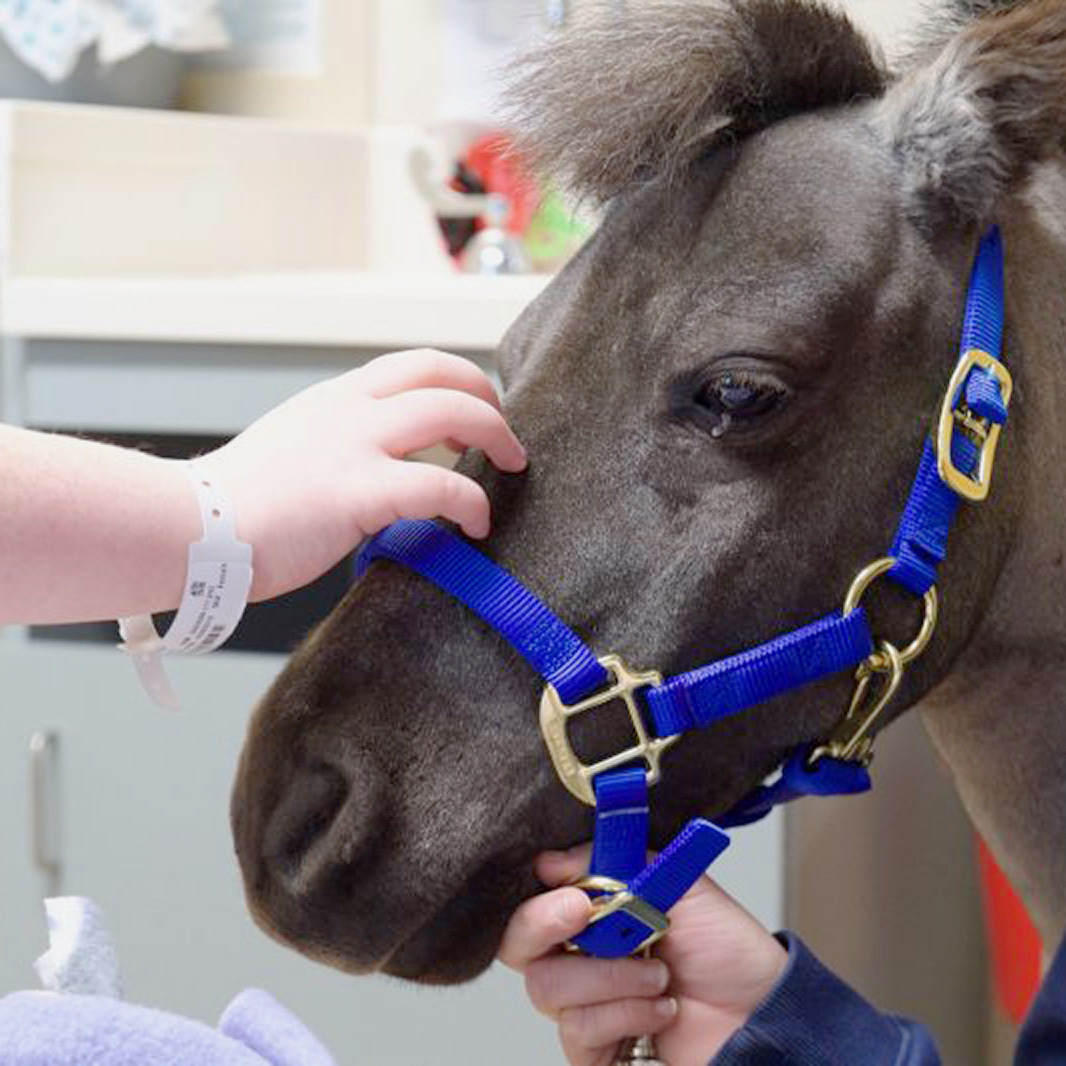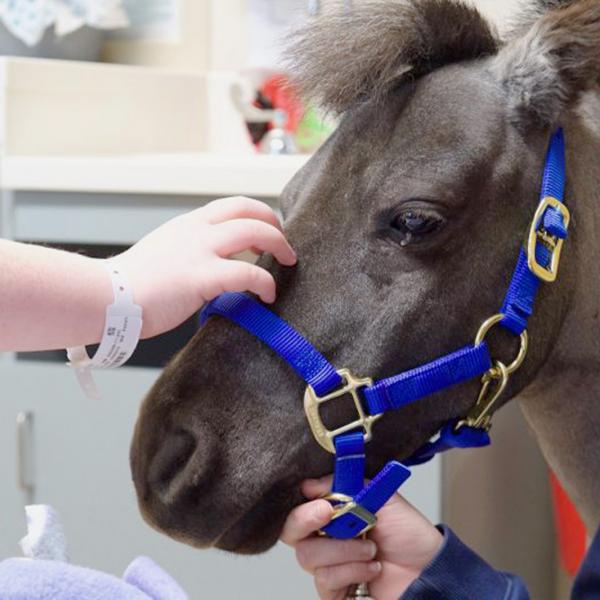 For more than 20 years, children's faces lit up when Petie the Pony visited their hospital room. Petie was the first therapeutic horse in the United States. He passed away in 2017.
A miniature horse named Willie Nelson has now taken on Petie's big role. Named after the famous American musician, seven-year-old Willie was trained at Victory Gallop, a therapeutic and recreational horse farm in Bath, Ohio.
During a recent visit, I asked Sue Miller, co-director of Victory Gallop, about Willie. "Originally, we were not going to find a replacement for Petie," she said. "However, so many people reached out to us in hopes that we would continue the tradition," she added, "that we decided to search for a pony."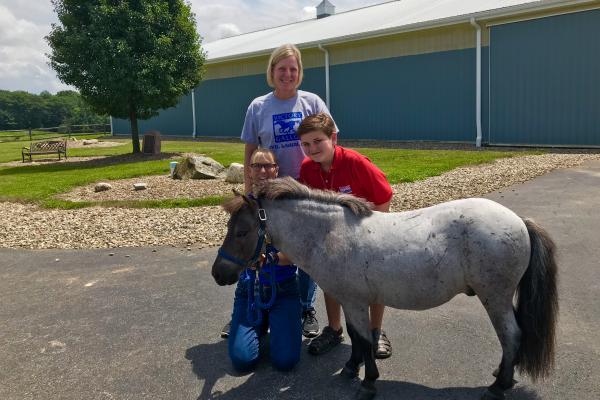 "BIG BROWN EYES"
Willie was living in Divide, Colorado, when he was chosen for the therapy farm. According to the Victory Gallop website, "his video on the internet was just too cute to pass up. We do not know a lot about his past, but his big brown eyes and adorable face made us fall in love."
In 2017, the miniature horse was transported to Victory Gallop and trained for nearly eight months to become a therapy pony. "I started with a hands-on approach," Miller said. "I would just walk Willie in and out of the barn and smaller-sized rooms."
Training also included making loud noises near Willie to see his reaction. "We needed to be ready for any scenario that Willie might encounter in a hospital," Miller explained. "We allowed Willie to interact with children at the farm and, eventually, took him to pet stores and a nursing home for more practice."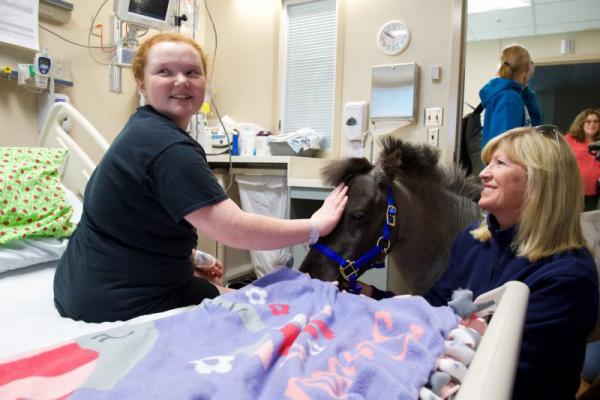 ALL SMILES
Before Willie visits a hospital, special procedures must be followed to ensure that he is germ-free. Willie is bathed twice, once using traditional horse shampoo and a second time using a surgical scrub. He is then sprayed with Listerine, an antiseptic. His hooves are washed with dish soap and wrapped. His tail is also washed and wrapped until he enters the hospital.
Willie is just the right size to visit a patient's bedside. The miniature horse can nuzzle close to kids so that they can touch him.
"The surprise factor is what brings so much joy to the children and families," Miller said. When the kids see Willie Nelson coming, they are all smiles—and shocked that a horse is in a hospital. Each young patient gets a stuffed horse that looks like Willie, as a memento of the special visit.
Willie alternates weekly visits to Akron Children's Hospital and Rainbow Babies & Children's Hospital in Cleveland. As a therapy pony, he provides what traditional medicine cannot. Even for a few moments, this unique animal allows children to forget that they are in the hospital and experience the love and joy that a miniature horse can bring.
Top and bottom photos courtesy of Akron Children's Hospital; middle photo courtesy of the author