A Slide Like No Other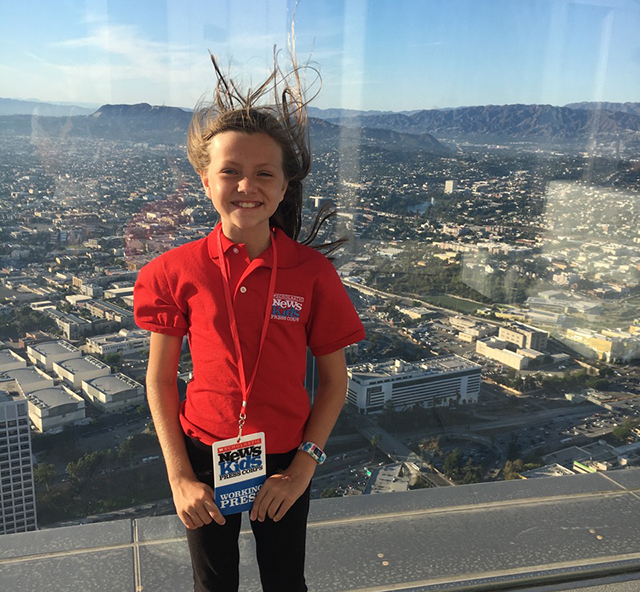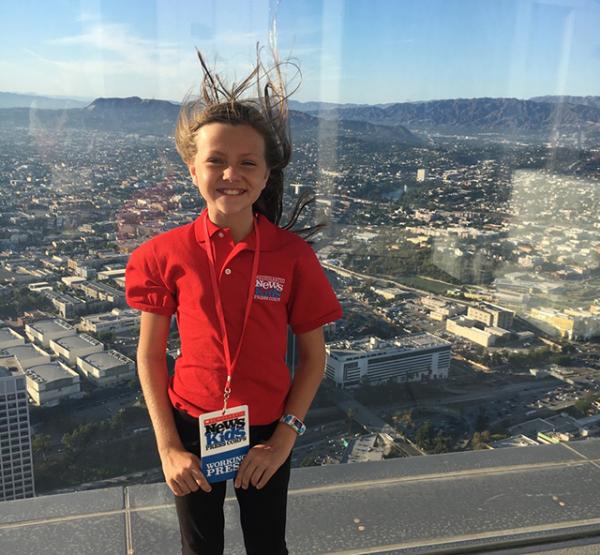 In the past year, a visit to downtown Los Angeles got even more exciting. That's because of a glass slide hanging outside a skyscraper nearly 1,000 feet above the city's streets. Located in the U.S. Bank Tower, the Skyslide takes visitors on an outdoor ride from the 70th floor to the 69th floor. The 45-foot trip, which lasts four seconds, is short but thrilling.
The Skyslide is part of California's tallest open-air observation deck. Since the slide debuted in June 2016, more than 1 million people have gone for a ride.
"During busy seasons, the slide can get thousands of visitors per day," said Nicole Candiff, marketing specialist for OUE Skyspace LA, which operates the entertainment venue. One reason for the slide's popularity, Candiff explained, is that it's the only thrill of its kind in the city.
"There are observation decks in Chicago and New York," Candiff said. "But Los Angeles didn't have one [until last year]."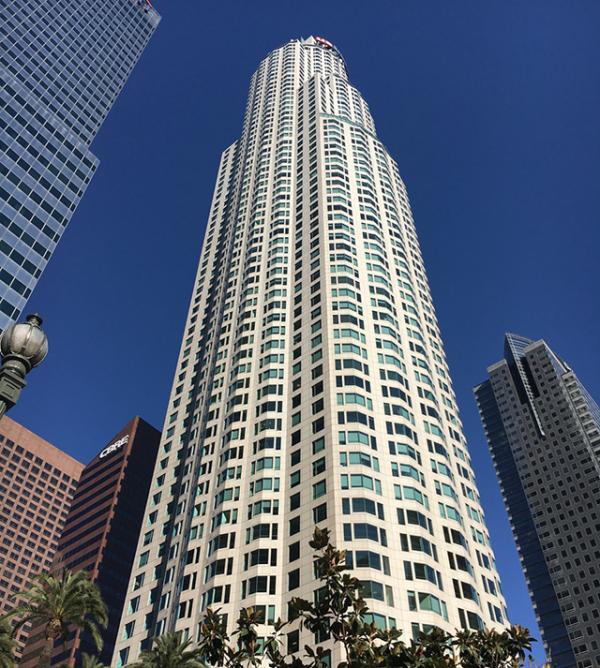 NOT A NORMAL BUILDING
The slide isn't the only attraction at the U.S. Bank Tower. The building has an observation deck that gives you a 360°-view of Los Angeles. On a cloudless day, you can see the Pacific Ocean, Dodger Stadium, Santa Catalina Island, the Hollywood sign, and lots and lots of cars.
Many schools conduct field trips to the Skyslide, which has educational activities and an interactive exhibit. Teachers also get a curriculum to teach lessons related to the trip.
The entire experience is worthwhile, but the Skyslide is definitely the "highlight"—that is, if you're not afraid of heights.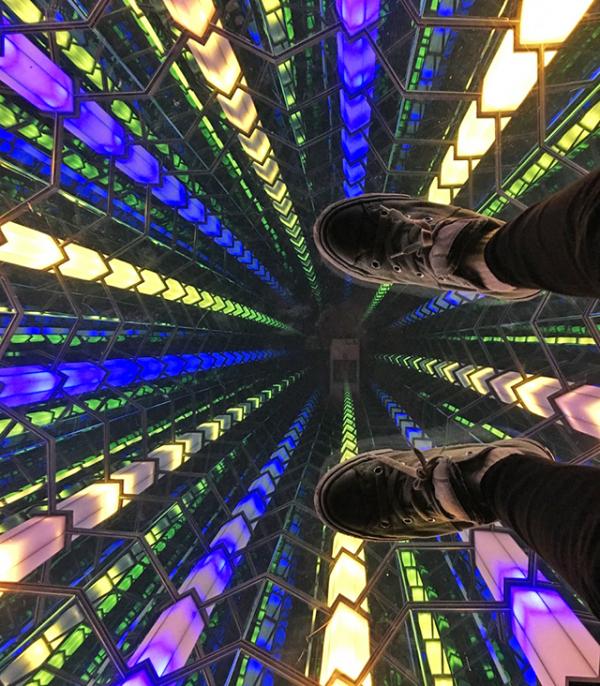 Photos courtesy of the author