A Slam Dunk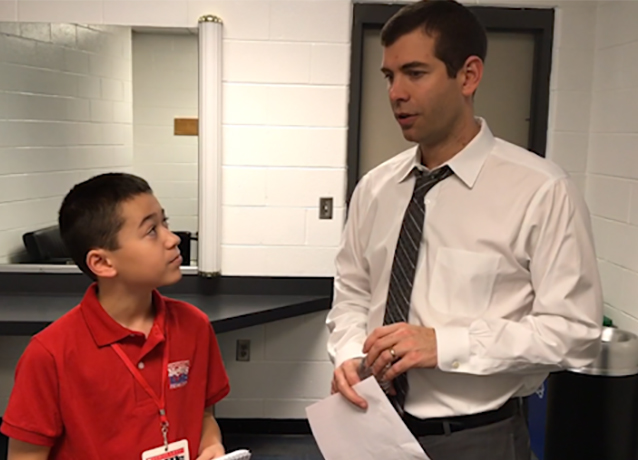 WATCH THE VIDEO
Click below to see Max's conversation with Celtics Coach Brad Stevens.
On December 30, I served as the Boston Celtics Honorary Ball Kid. The Celtics played the Miami Heat at the TD Garden in Boston, Massachusetts.
As Ball Kid, I helped during pre-game warm-ups and at halftime. I rebounded loose balls and got them back to the assistant coaches and the players, including Jaylen Brown, Al Horford, Kelly Olynyk, Isaiah Thomas, and Tyler Zeller.
I felt honored to assist these superb basketball players and admired their dribbling, shooting, and leaping in the air for slam dunks.
It was a close game, with the score going back and forth continually. At the end of the third quarter, Thomas, the Celtics' 5'9" guard, took control of the court. He scored a franchise record 29 points in the fourth quarter and finished the night with a career high 52 points. The Celtics came away with a narrow 117-114 win.
HELP FROM "THE CROWD"
After the game, I joined reporters at a press conference in the Will McDonough Press Room. Everyone was still processing Thomas's amazing feat. Celtics Coach Brad Stevens described the effort as a "willful performance."
Afterwards, I had a one-on-one interview with Coach Stevens. He gave credit for his team's victory to the fans. "We've been on the road a lot," he said. "We just finished 6 out of 9 days playing, so we needed every bit of energy, and the crowd gave it to us tonight."
Currently, the Celtics are in third place in the Eastern Conference. "We're always focused on getting better," Stevens said. "That's all we can do."