Showdown on Mauna Kea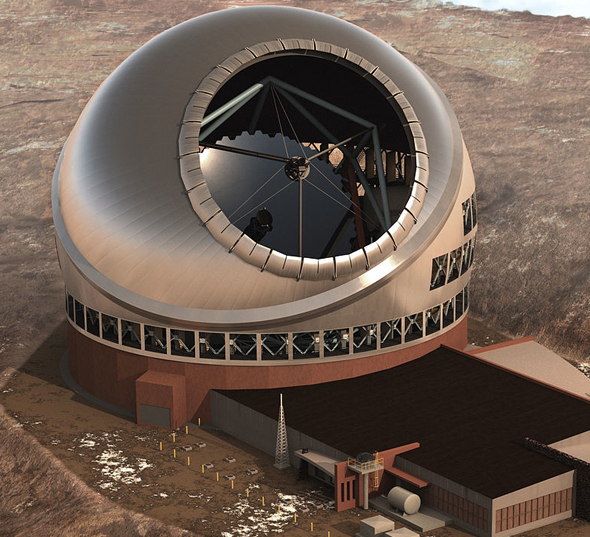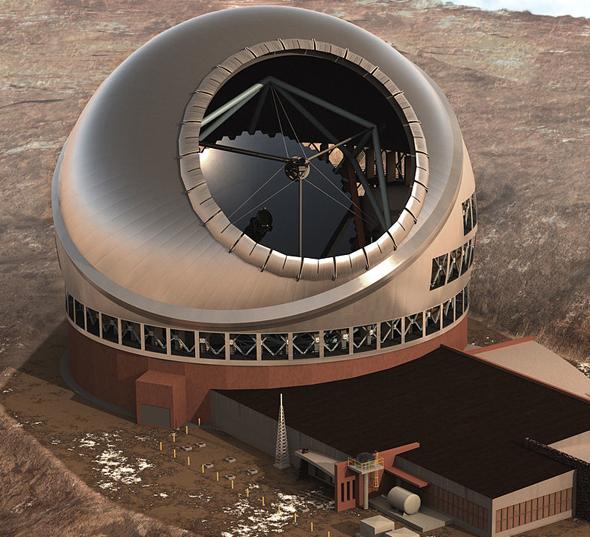 In Hawaii, a telescope has been at the center of controversy and debate for several years. The Thirty Meter Telescope (TMT) is part of a proposed 18-story observatory to be built on Hawaii's Mauna Kea mountainside. Scientists favor the TMT's construction, while many native Hawaiians and environmentalists oppose it.
Environmentalist Kealoha Pisciotta believes that the mountain should be kept as it is. She previously worked in the telescope industry, but eventually had problems with the construction of observatories. "My personal troubles began when I [started] to feel that the natural landscape began to be dominated by the human landscape," she said by phone. "I began to ask questions."
Pisciotta was concerned about the size of the telescope and its placement. Its length is the equivalent of eight-and-a-half football fields, and its placement is planned for an area that has ancient shrines and gravesites.
Pisciotta said that many people honor the mountain. "We have to have things in our life that inspire us, things greater than us not in our control," she said. "The mountain represents a burial ground of some of our greatest ancestors."
"INTEGRATING CULTURE WITH SCIENCE"
Controversy over the TMT began at the groundbreaking ceremony last October, when more than 50 protesters intervened and caused speeches to be cancelled. Since then, many other protests have been held.
The state approved construction of the telescope in 2010, saying that its environmental impact would be limited. However, other observatories have had incidents in which toxins and other chemicals seeped into the ground. Also, the total effect of all of Hawaii's observatories will be different from the impact of just one.
While Pisciotta and other activists voice their opinions, many astronomers and scientists advocate for the telescope. Heather Kaluna is poised to become the first native Hawaiian woman to get a Ph.D. in astronomy. "I think the Thirty Meter Telescope is an awesome opportunity," she said by phone. "I feel this way because of the discoveries that we're going to be able to make with this telescope. These new technologies can really alter our perspectives of the universe. [Also,] specifically to Hawaii, the TMT is offering opportunities [to local residents], and they have made commitments to the community."
Although some people say that astronomers are overlooking the protesters and cultural concerns about the mountain, Kaluna believes otherwise. "I definitely think that we are doing our best in terms of integrating culture with science," she said.
In late June, approval was given to build the telescope. But protestors are not giving up on their efforts to halt construction.
Photo courtesy of TMT International Observatory.