Should Kids Care About the Primaries?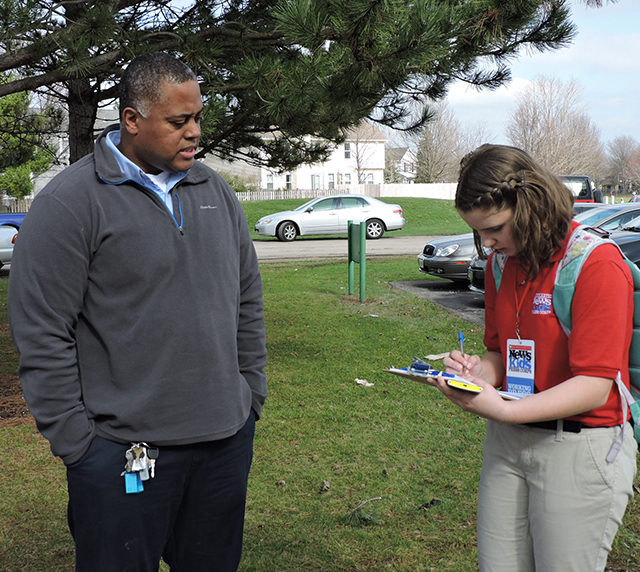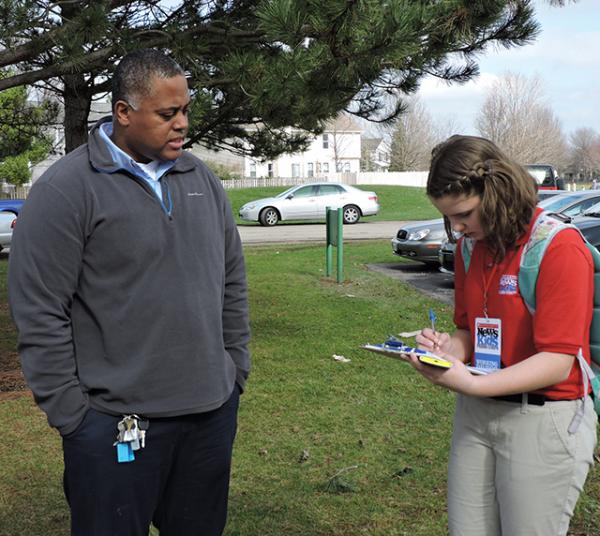 On March 15, voters in Ohio went to the polls. I visited Olde Sawmill Elementary School in Dublin, which served as a polling place for the presidential primaries. There, I met Shane Abernathy, who is originally from Toledo. I asked what voting means to him. It means that you're "a bonafide U.S. citizen who can make decisions for your country," he said.
Since Ohio is a major swing state in presidential elections, every vote is important to a candidate hoping to win the White House. "A lot of people don't vote because they think it doesn't matter," said voter Michael Grumney. "But if everyone thought that way, then it wouldn't really be a country governed by the people."
"GROWING UP TOO FAST"
Jill Cottone said that she voted in the primary because she believes that this is "one of the most important elections we've had in years." When asked if she thought that kids should care about such an important election, Cottone's opinion was mixed. "Part of me says that the election shouldn't be a burden on young people, that you have enough stress on you already," she said. "The other half of me says that you're going to be the ones paying taxes."
Geri Keeley, a fourth grade teacher at Olde Sawmill, expressed a similar concern. "As an educator, I feel that the biggest issue facing kids is growing up too fast," Keeley said. "Many kids are exposed to more adult-themed topics, situations, and experiences than in the past."
Jamie McKee, a fifth grade teacher at Olde Sawmill, thinks that politicians may exert too much influence sometimes. "Having so many educational decisions being made by lawmakers and leaders, rather than educators who see and experience the direct impact on kids," McKee said, "makes it hard to believe that decisions are being made with the kids' best interests in mind."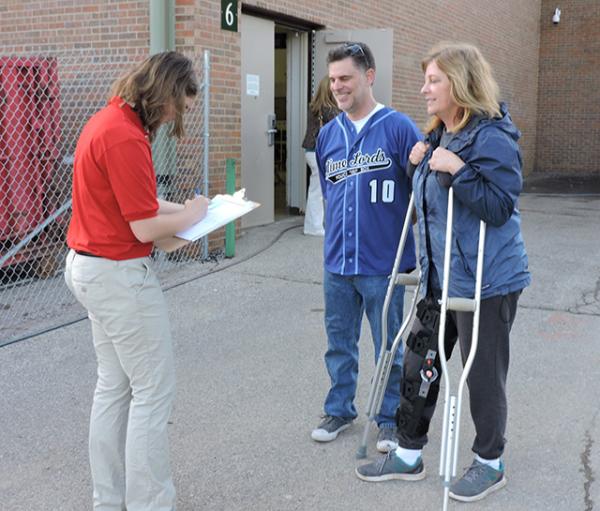 "I BELIEVE IN . . ."
At Scioto High School in Dublin, voting was a big part of Primary Day, even for students who aren't old enough to cast ballots. The school held a mock election in which 650 of the 1,300 students voted. Said Scott Marple, a Scioto history teacher, "With most of our learners being younger than 18, they often don't feel like they have a role to play, which could not be further from the truth." As an added bonus, the forum helped more than 60 young voters register to vote in the primary election.
Junior State of America, a political debate and discussion club at Scioto, also got involved in the mock election by creating FightAPathy, a campaign that encourages students to wear stickers that read, "I believe in…," and fill in the blank with their opinions. Scioto senior Jacob Miller said that FightAPathy "drives discussion because students can see their peers' beliefs."
Photos courtesy of the author