She Persists Around the World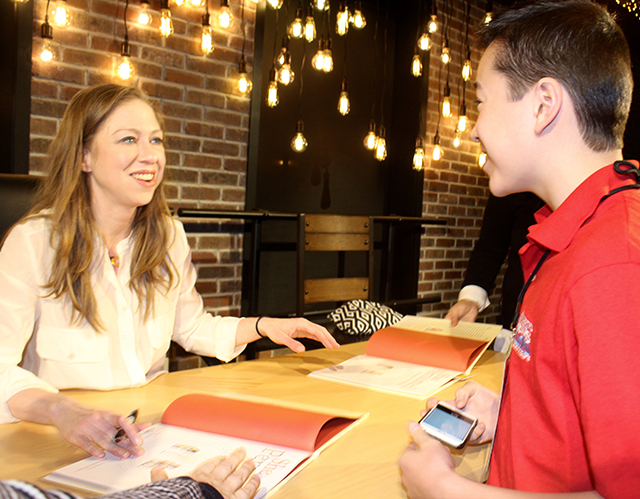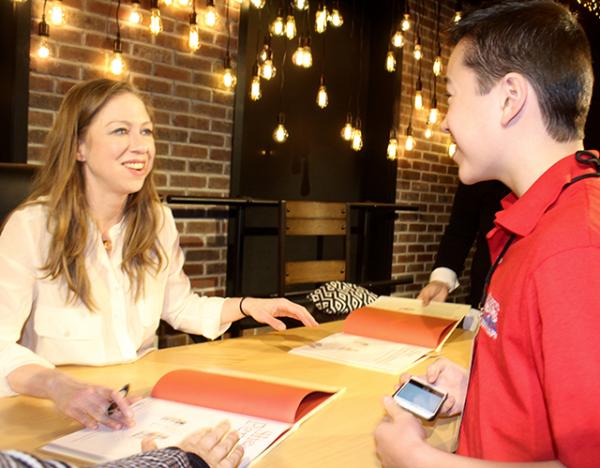 More than 1,000 kids and adults celebrated International Women's Day with author Chelsea Clinton on March 8. The former First Daughter introduced her new picture book, She Persisted Around the World: 13 Women Who Changed History (Philomel Books), at An Unlikely Story Bookstore in Plainville, Massachusetts.
She Persisted Around the World is the companion to Clinton's New York Times bestseller, She Persisted. The sequel spotlights 13 notable women. It includes profiles of Marie Curie, who won the Nobel Prize in Physics in 1903 and the Nobel Prize in Chemistry in 1911, and J. K. Rowling, who wrote the Harry Potter series, which has sold more than 400 million copies worldwide.
"The common thread of all these women is that all of them had an extraordinary God-given talent, but also remarkable perseverance," Clinton said.
Clinton was able to meet half of the women before she wrote the book. She was particularly interested in the environmental activism of Wangari Maathai, the first African woman to be awarded the Nobel Peace Prize.
Maathai, who died in 2011, was responsible for the planting of more than 50 million trees in Kenya. "She still inspires me today," Clinton said. "I'm lucky that I've been able to support her daughter, who continues the Green Belt Movement." Maathai founded the grassroots environmental organization in 1977 in Kenya.
Clinton said that she wrote her books to inspire the next generation of leaders. The words on the last page of the new book read, "Speak up, rise up, dream big. These women did that and more. They persisted and so should you."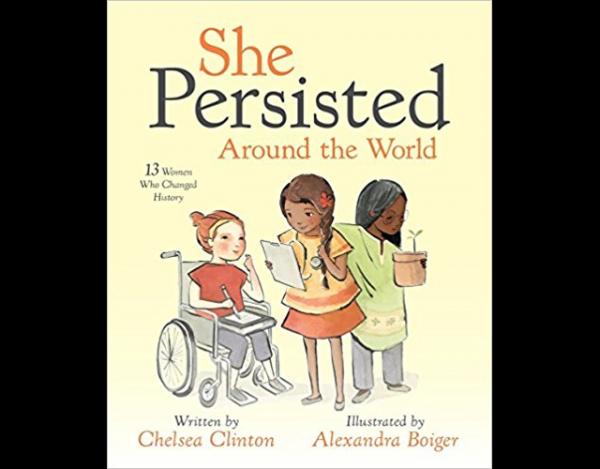 THE CHALLENGES AHEAD

At the book launch in Massachusetts, Clinton also talked about her current role and responsibilities. "My most important identity is being a mom to Charlotte and Aiden," she said, referring to her two young children. "Outside of that, I'm using my platform to amplify voices and organizations that protect and empower our children, whether that's making sure that every child has access to the health care they deserve or the education they want or we want for them."
I asked Clinton what she sees as some of the biggest issues facing kids today. "As a kid, you're better equipped to answer that question," she said. "I can share that, as a mom, I worry intensely about climate change and what kind of environment my children will grow up in." She also expressed concern about access to health care, funding for education, and the recent mass shootings at a Florida high school.
"Like every American, I was horrified about the shootings in Parkland," Clinton continued. "I'm heartbroken that Emma Gonzalez and the Parkland students had to start the 'Never Again' movement because we haven't fixed the gun violence in our country."
Top photo courtesy of the author