Sharing Stories With Children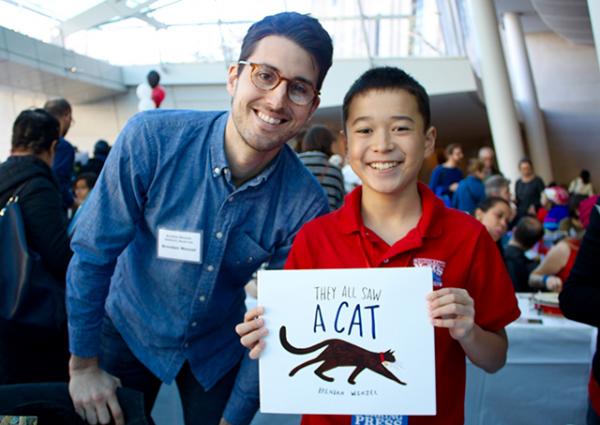 On November 12, the Tenth Annual Brooklyn Children's Book Fair took place at the Brooklyn Museum in New York City. More than 50 children's authors and illustrators shared their work with a diverse and enthusiastic crowd of fans. I was able to ask a few questions of the authors and illustrators. Here are the highlights.
Why are picture books so important?
Mike Curato (Little Elliot, Big City): We need to share our stories. If we all knew each other's stories, the world would be a more accepting place.
Thyra Heder (The Bear Report): It's really important to get kids excited about learning. When you read aloud and learn together, it's more fun.
Tad Hills (Duck and Goose): Such books are a way to introduce kids to new situations.
Stephen Savage Supertruck; Little Tug; Where's Walrus?): Telling stories and reading stories are a way to understand the world.
Brendan Wenzel (They All Saw A Cat): Whenever I look back at all the picture books I read as a kid, I think about how much they impacted me as an adult. All the books that my parents read to me had a positive impact.
Why is it important to have diverse characters in picture books?
Angela Dominguez (Marta! Big & Small; Mango, Abuela, and Me): Everyone wants to see themselves in a book or movie.
Selena Alko (Two Friends; The Case for Loving): It's important to have windows into other people's lives reflected in the pages of book.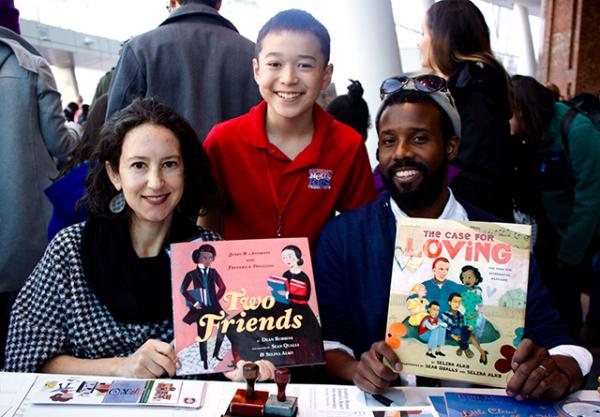 What are your tips for aspiring authors and illustrators?
Peter Brown (Tiger Goes Wild): To be a good author, you have to read a lot.
Tad Hills: Write and write and write. The more you practice, the better you get.
Sean Qualls (Two Friends; The Case for Loving): Have the courage to share your ideas and thoughts with the world.
Stephen Savage: Be OK with making mistakes. There are no mistakes.
Photos courtesy of the author