Sharing a Love of Ice Cream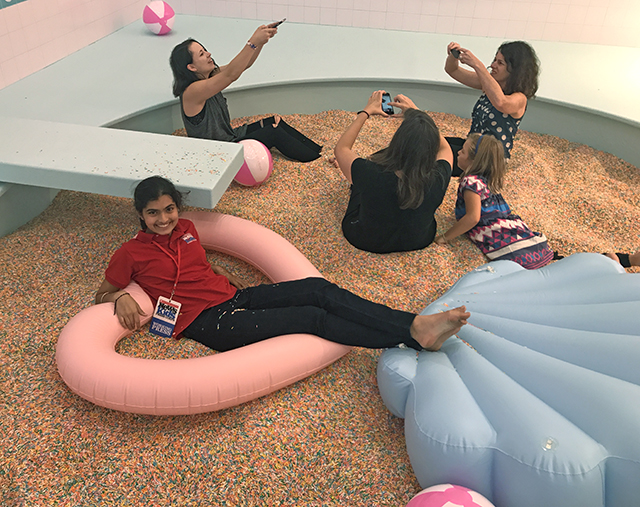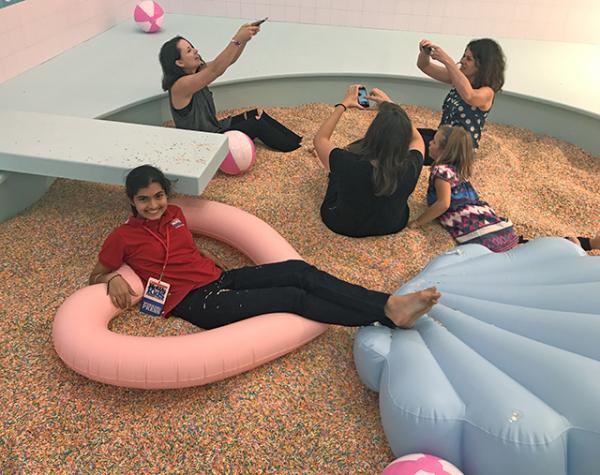 Visitors to the Museum of Ice Cream (MOIC) in San Francisco, California, are welcomed by guides with such names as Cowboy Cookie Dough Chris and Blueberry Birthday Cake Mary.
After sold-out events in New York City and Los Angeles, the MOIC opened in San Francisco in September. According to museum representatives, tickets sold out in less than 20 minutes. Due to high demand, the exhibit has been extended until the end of February.
Museum founder Maryellis Bunn said that the idea for her sweet creation began in childhood, when she dreamed of swimming in an ocean filled with sprinkles. She hopes that the MOIC will inspire visitors to come together. "Ice cream is something that people of all backgrounds, races, and genders enjoy," Bunn said.
CULTIVATING A LOVE OF ICE CREAM

The pop-up museum is housed in the former Savings Union Bank at 1 Grant Avenue. The building, which has more than 14,000 square feet of space, dates back to 1910.
When designing the museum, the founders "paid attention to the city and its history," said founding team member Madison Utendahl. Each room has a theme, and many offer samples!
Bunn wanted to make sure that visitors to the museum could use all of their senses: taste, sight, touch, smell, and sound. There are also fun facts, including:
• The first ice cream can be traced back to the Chinese Tang Dynasty, almost 1,500 years ago.
• In 1843, an American named Nancy Johnson got a patent for a mechanical, hand-cranked ice cream machine. This gave rise to the commercialization of ice cream.
• George Washington spent $200 on ice cream during his first summer as President of the United States, the equivalent of about $5,000 today.
• During World War II, the U.S. Navy spent $1 million to convert a concrete barge into a floating ice cream parlor for vessels stationed in the Pacific Ocean.
CELEBRATING THE CITY

The museum celebrates San Francisco's history of gay pride with a Rainbow Room. The Make A Statement Room was "inspired by the current political, social, and cultural climate across the globe," according to a statement in the exhibit. Visitors are invited to write messages on the wall with magnetic letters.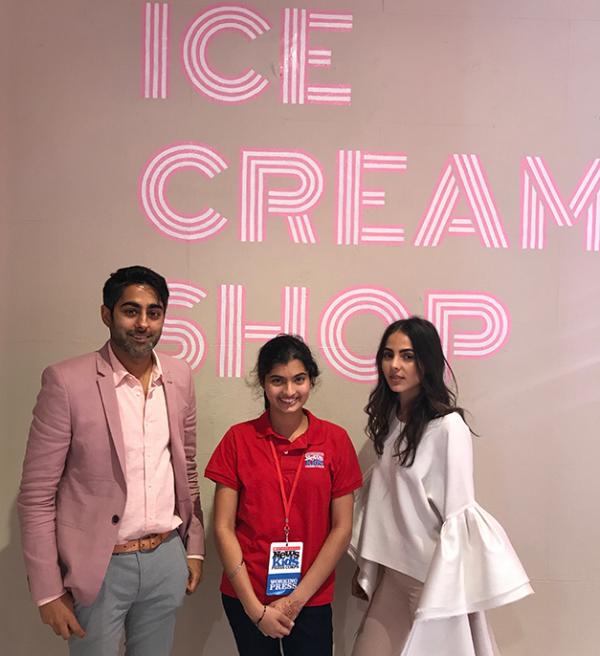 One of the crowd favorites is a sprinkle pool with more than 100 million "sprinkles." Many kids and adults waded through the pool during my visit, splashing each other with sprinkles. The sprinkles are actually cut-up electrical wires in red, yellow, green, and blue. An air shower allows visitors to wash off extra sprinkles before heading back out into the city.
"I forgot about everything and felt like a kid again," said visitor Jess Lander of Napa, California, while enjoying one last scoop of ice cream.
Museum workers have only one request for visitors. "Let your inner child come out like a dolphin," said Blueberry Birthday Cake Mary.
Photos courtesy of the author