Sharing the Joy of Music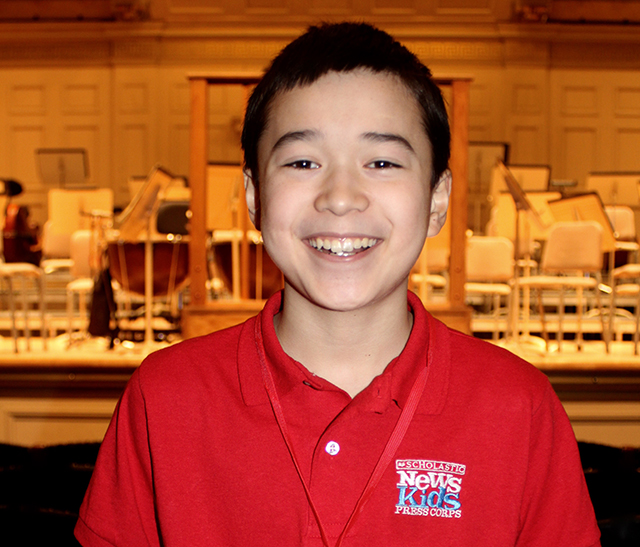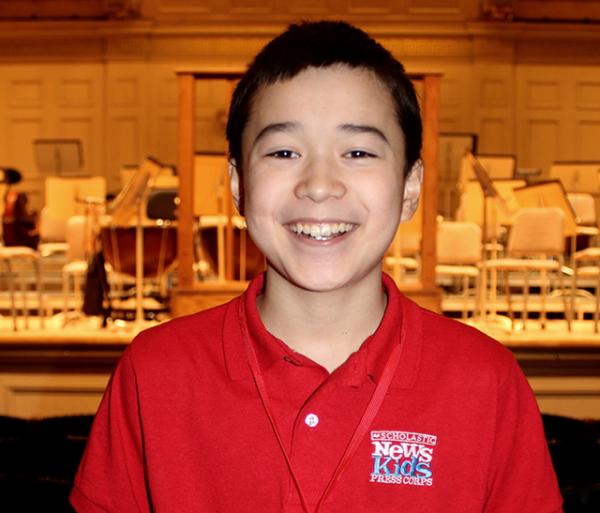 The Budapest Festival Orchestra (BFO), led by its music director, Iván Fischer, performed at Boston Symphony Hall on February 12. It was the group's final performance in the United States after a 15-day tour.
Fischer and Zoltán Kocsis co-founded the orchestra in 1983, bringing together some of Hungary's best classical musicians. The BFO now ranks among the top-10 orchestras in the world.
At the February 12 performance, the orchestra, along with master pianist Richard Goode, performed the music of Ludwig van Beethoven, a German composer and pianist who was born in 1770.
During a rehearsal before the performance, Fischer reminded the musicians to smile. He then gave the following instructions: "Play with devotion. Do not be careful. Nothing can go wrong." Indeed, the BFO received a standing ovation after their performance.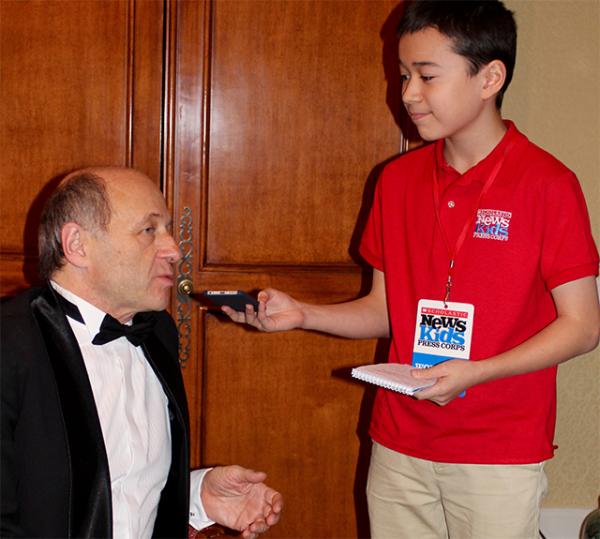 "FROM SOUL TO SOUL"
At a post-performance reception, I had an opportunity to talk with Fischer. Here are highlights from our conversation.
What does music mean to you?
Music is like a divine gift. It is a communication tool like speech, but speech speaks from mind to mind, and music speaks from soul to soul.
How would you describe an orchestra conductor's role?
The conductor is the guardian of unity. There are many artists, and the artists naturally have many ideas or they have different temperaments. The conductor's job is to guard the unity so that everything is played with one expression.
What is important to know about the Budapest Festival Orchestra?
This is one of the best orchestras in the world. For me, it is the best orchestra because I can express myself best with this orchestra. It is a very special, happy orchestra which loves to share the joy of music with listeners.
Who is your favorite composer, and why?
I have many favorite composers, usually the one whose music I am working on at the moment. Now, I think that Beethoven is my favorite composer. But next week, I might think that it's [Gustav] Mahler or [Amadeus] Mozart. I like the variety.
What is your best advice for aspiring musicians?
My best advice to musicians is that they should not separate passion from work. They enter a life where their work is their passion. There should be complete harmony between how they express themselves and what they do for work. We are the most fortunate people on the planet whose work and passion are one.  
Music is a universal language. Can you speak to that?
Yes, it is a language that doesn't know borders, doesn't know barriers, doesn't know differences [between] people. If we listen to music, it speaks equally to each human being.
Photos courtesy of the author