On Set With Anderson Cooper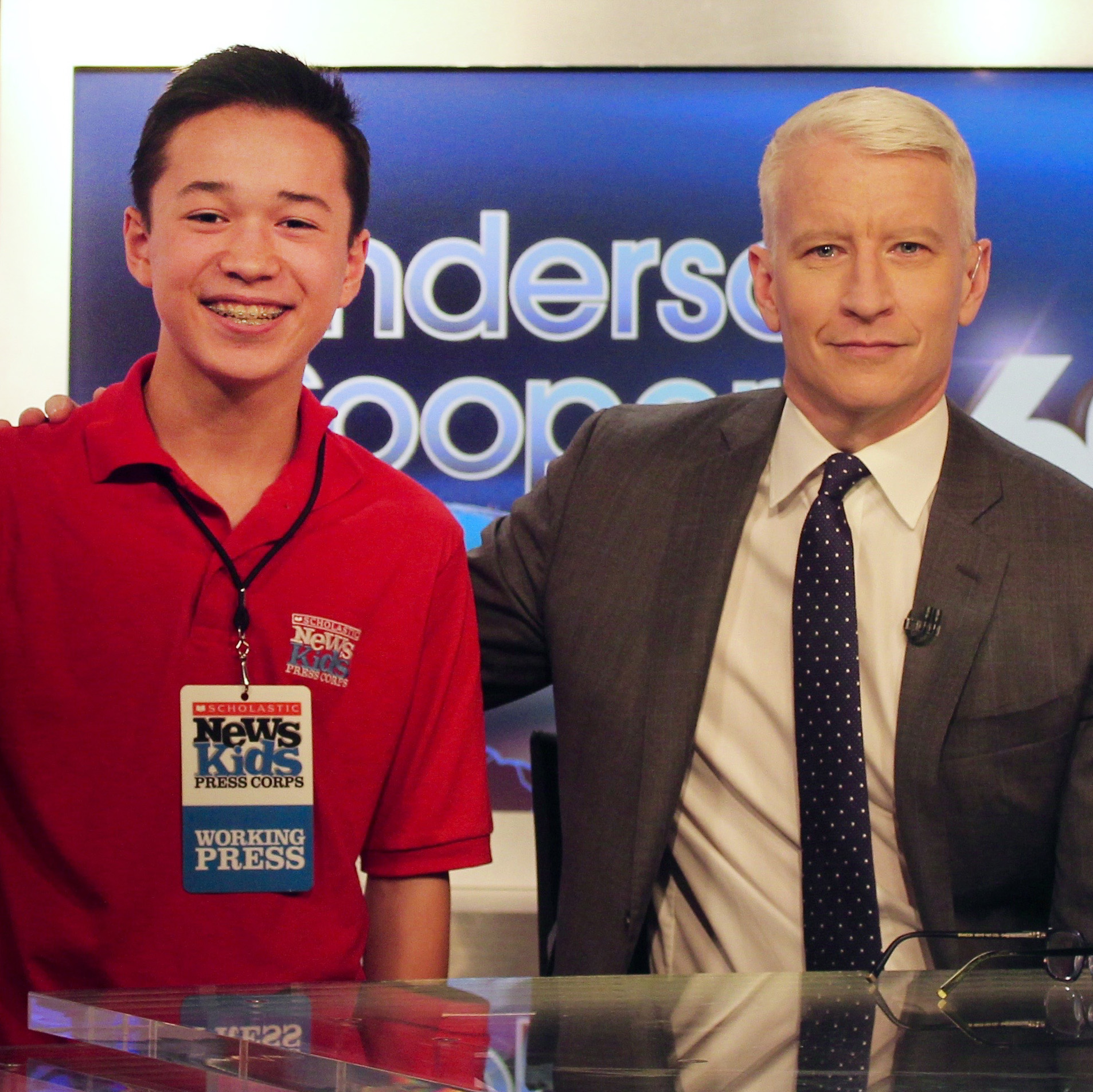 "It's more important than ever before to know where your information is coming from," says CNN news anchor Anderson Cooper. "Has it actually been reported, or is it somebody in their living room who's just making stuff up and putting it online?"
I recently visited Cooper on the set of Anderson Cooper 360° in New York City. He hosts the nightly news program, also called AC360, which is broadcast around the world by CNN International.
During our interview, Cooper emphasized the importance of finding news sources that you can trust. "It's important to read and watch a variety of stuff, to not just listen to one person or one network or one publication," he advised. "Try to get a wide range of opinions to understand what you actually believe. And then once you know what you believe, you can choose to stick with one source or another."
COVERING WARS

Cooper was born and raised in New York City. After studying political science at Yale University, he pursued a career in journalism. He worked as a fact-checker for about six months, knowing that what he really wanted to do was report on wars and unrest. This led him to Africa, Burma (now Myanmar), Vietnam, and other countries around the world.
In 2001, Cooper joined CNN. "I only got the job," he said, "because I kept volunteering for assignments that nobody else wanted and filling in when people were taking vacation. I would just never take a vacation."
GIVING A VOICE TO OTHERS

Today, Cooper is one of the most respected journalists in the country. During my visit to the AC360° studio, he showed me some of the photos and memorabilia that he has collected from his years of reporting, including a fake press pass that let him sneak into Burma years ago to cover a student rebellion.
Two of Cooper's most memorable assignments, he said, were covering Hurricane Katrina in New Orleans in 2005, and the earthquake in Haiti in 2010.
"While it was very emotional and devastating to witness," he said, "there are times when you feel like you're in the right place at the right time, and that you're able to give voice to people whose voices have been silenced, or shine a light in the darkness and inform other people."
Photos courtesy of the author