Senator Warren Campaigns in Virginia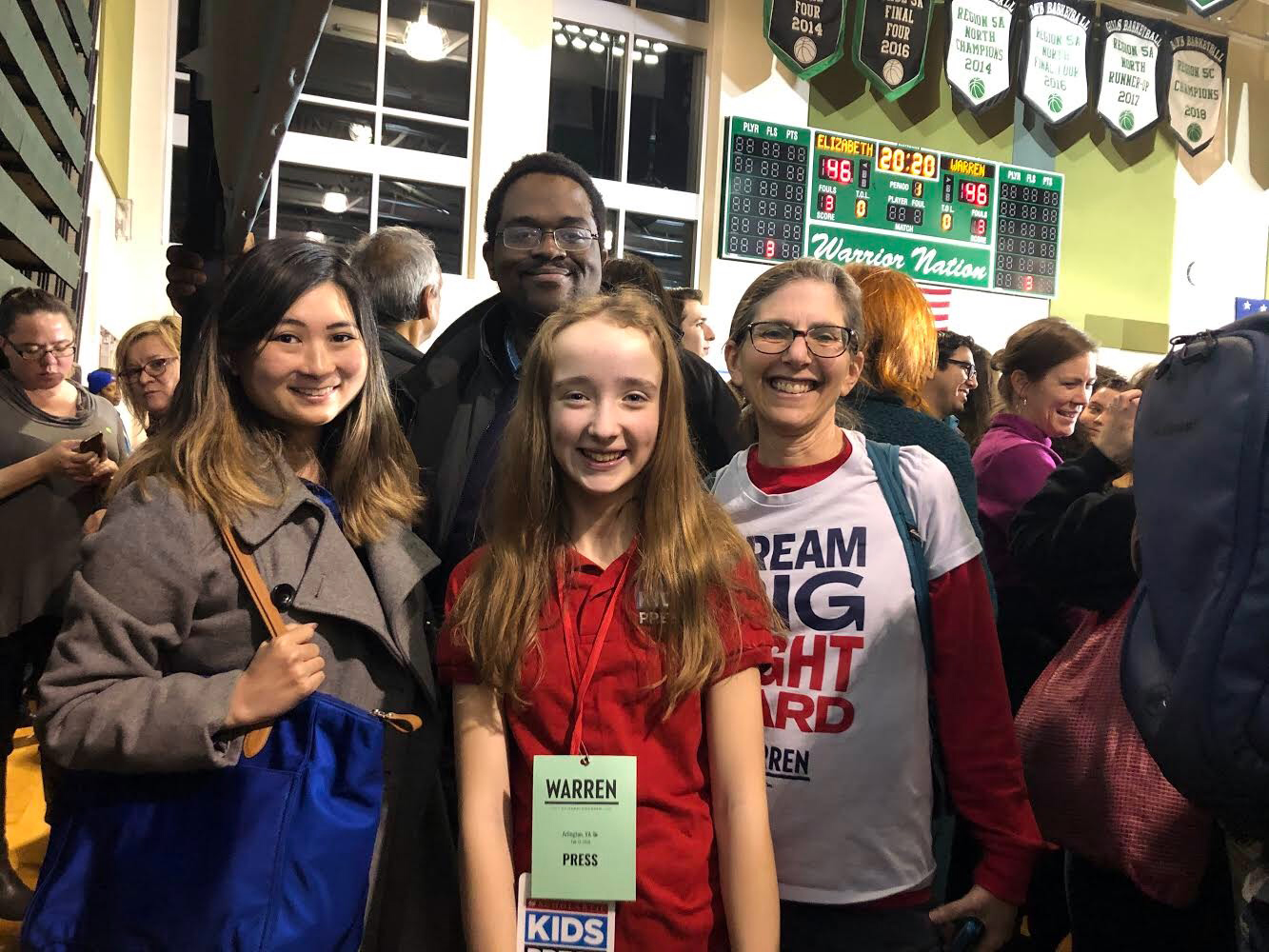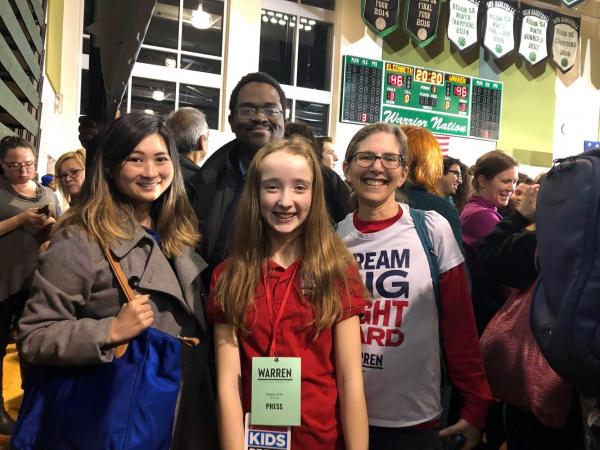 Massachusetts Senator Elizabeth Warren is vying for the Democratic presidential nomination. After disappointing results in the Iowa caucuses and New Hampshire primary, she is hoping to rebound on March 3, or "Super Tuesday." On that day, several states, including Virginia, will go to the polls.
On February 13, Warren held a Town Hall at Wakefield High School in Arlington. "You all are a Super Tuesday state," she told the crowd in the gymnasium, "which means the road to the White House leads right through Virginia." 
Although the campaign event was announced only two days prior to taking place, more than 4,000 people attended. Ghazala Hashmi, Virginia's first Muslim American State Senator, introduced Warren to the enthusiastic audience.
"A BASIC HUMAN RIGHT"
I asked attendees about the issues that matter most to them, as Democratic candidates compete for their votes. 
"A huge issue for me is healthcare," said Amy Mortimer, an Arlington resident and Warren supporter. "Accessibility to healthcare is an important issue for everyone. You shouldn't lose your livelihood if you get sick. I think if everyone had access to healthcare, they wouldn't be stuck in jobs they don't want to be in, and they could start new businesses." 
Warren has made healthcare a focal point of her campaign, calling it "a basic human right." Like Vermont Senator Bernie Sanders, one of her Democratic rivals, Warren supports Medicare for All.
First-time voter Grace Nistra, 18, said that the top issue for her is education. "Warren has a lot of plans for public education, making sure that it's fair for everyone of different classes and races," Grace noted. "She just really wants to make sure everyone has equal opportunites." 
When asked what drew her to Warren's campaign event, Grace said, "I've never seen her speak before. I think I'm going to vote for her, so I thought it would be cool to see her in person."

SHOWING SUPPORT
Although Warren faces an uphill battle in her bid for the Democratic nomination, the crowd in Arlington was undeterred. "In the first two primaries, she has not had a strong showing," said Tari Landa Lau, "which is why we all have to stand up and show our support that we believe in Senator Warren." 
At times, people chanted, "I believe that she will win!"
Warren is often compared to Sanders because they have a similar progressive agenda. He is currently ahead in national polls, having won in New Hampshire.
"Bernie Sanders has a better ground game for progressives," Martin Evelyn said. "But in states like Virginia, where Warren has a much stronger following, I think she'll do better." 
Virginia's voters will have their say on March 3.
Photo courtesy of the author