Senator Sanders Campaigns in North Carolina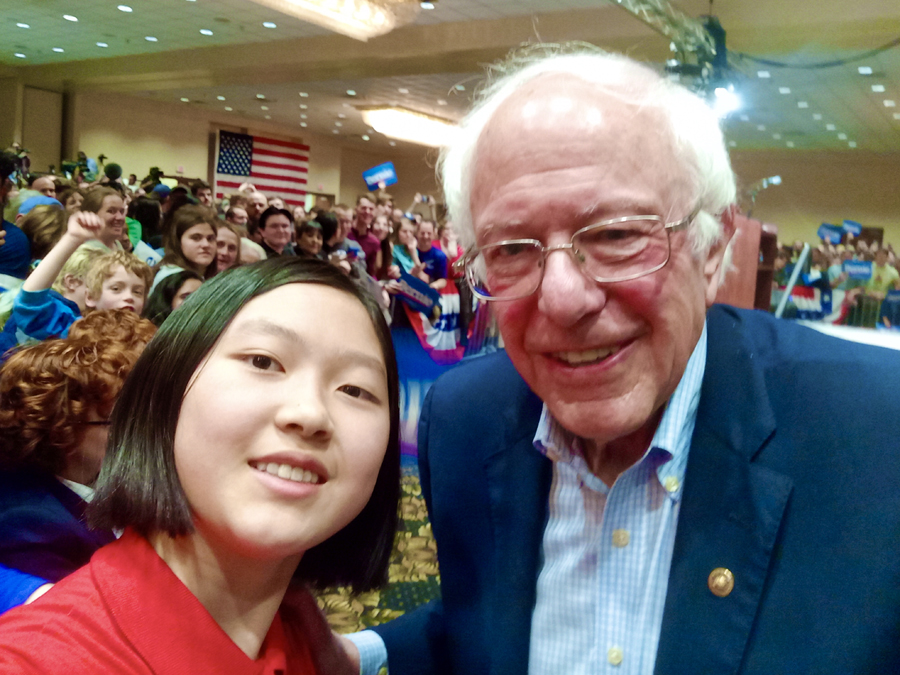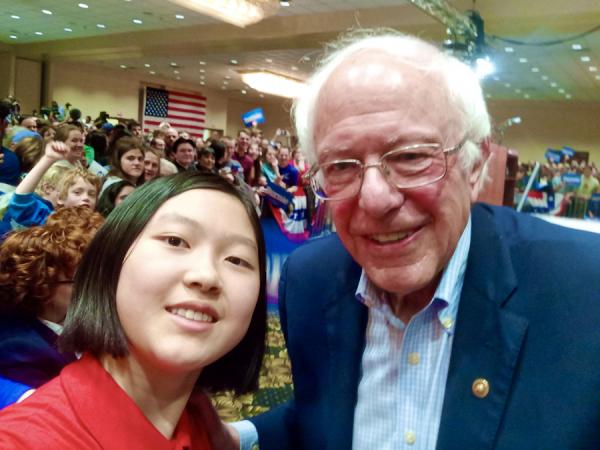 On February 14, Senator Bernie Sanders of Vermont spoke at the Durham Convention Center in North Carolina. An estimated crowd of 3,100 packed the auditorium to hear the Democratic candidate speak.  
After strong showings in voting in Iowa and New Hampshire, Sanders is considered a front-runner for the Democratic Party's nomination for president. He is now focusing on appealing to voters in North Carolina and other states that will hold primary elections on March 3, or "Super Tuesday." Nearly 40% of voters in the United States will cast ballots that day.
Sanders arrived in North Carolina a day after early voting had begun in the state. "Go out and vote early," he encouraged people in the convention center.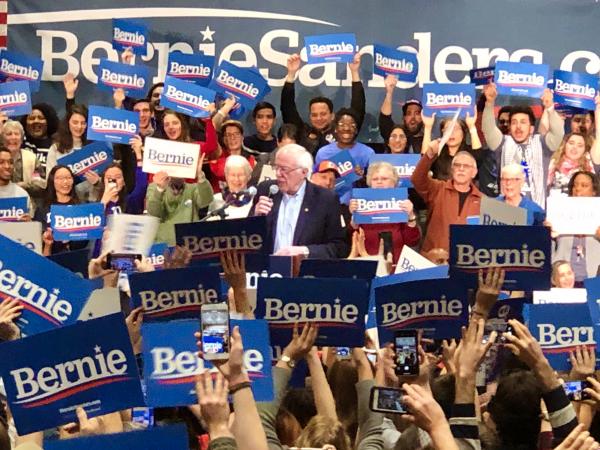 BIG PLANS
Sanders has several ambitious plans that he says he would enact as president. These include "Medicare for All," which would provide health care to everyone with no out-of-pocket expenses.
"It is an absolute outrage that you have Republicans in this state, who, as I understand, have given billions of dollars and tax breaks to the rich and large corporations, but none believe that we should provide healthcare to all people in North Carolina," Sanders said at the rally.
The overflow crowd held up "Bernie" signs and chanted the Senator's name. "I've supported Bernie Sanders since he ran for president in 2016," said Jocelyn Aviles of Austin, Texas. "I think a new progressive is the way to make change. He's the only one who can make that change in this country."
The Vermont Senator supports a "Green New Deal," a controversial set of laws proposed in Congress that would address climate change and economic inequality. He also wants to ban the sale of assault weapons and provide a path to citizenship for undocumented immigrants.
TOO LIBERAL?
Although Sanders is running as a Democrat, he is actually an Independent. Many voters worry that his views are too liberal to represent the party. 
"A lot of mainstream and moderate Democrats are growing increasingly nervous with the prospect of Bernie Sanders as the nominee," Jonathan Kott, a Democratic strategist, said on NBC. 
Michael Bloomberg, the former Mayor of New York City, is also running in the Democratic primary, even though he ran for mayor as a Republican. A billionaire businessman, Bloomberg entered the race relatively late. He is now seeking to lure voters away from Sanders and the other Democratic candidates. 
After a disappointing showing in Iowa and New Hampshire, entrepreneur Andrew Yang suspended his campaign. In addition to Sanders and Bloomberg, other candidates still vying for the Democratic nomination include Pete Buttigieg, a former Mayor of South Bend, Indiana; Minnesota Senator Amy Klobuchar; Massachusetts Senator Elizabeth Warren; and former Vice President Joe Biden.
Photos courtesy of the author