Senator Markey Runs for Re-election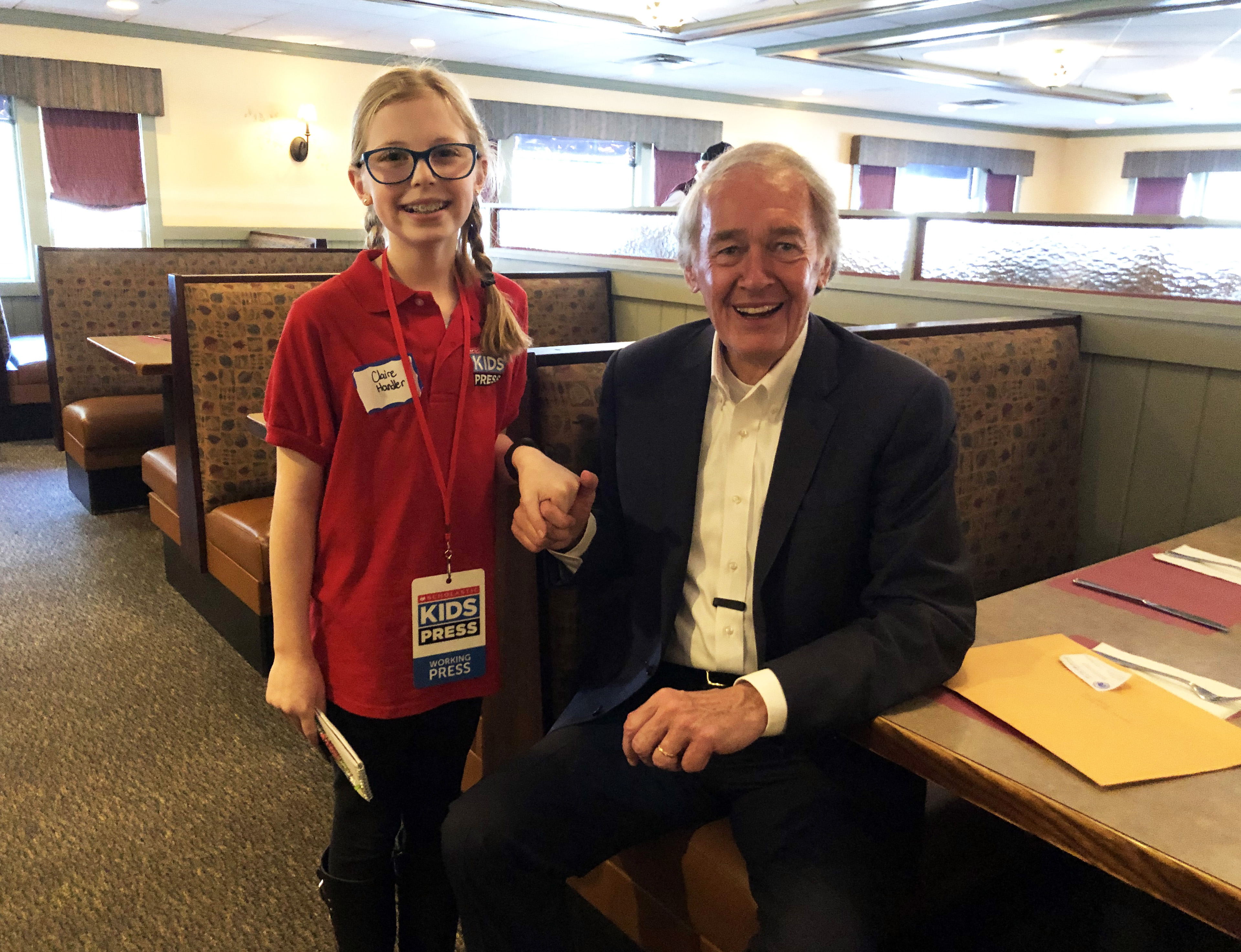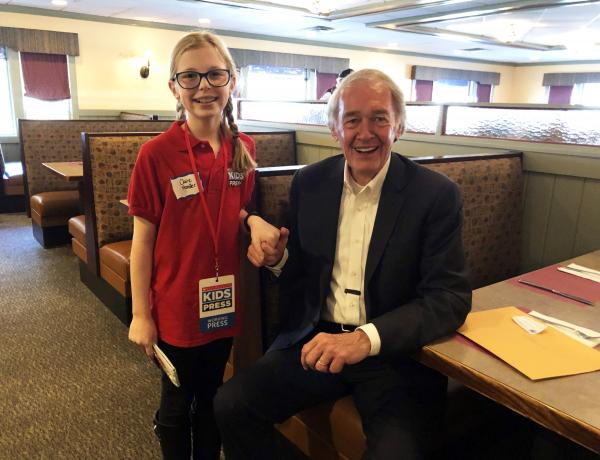 "Something that's very important to me is the environment," says Senator Ed Markey of Massachusetts. "Right now, we're in the middle of a climate crisis, and we need to do everything we can."  
Markey, a Democrat, has represented Massachusetts in the United States Senate since 2013. He is the Chair of the Senate Climate Change Task Force.
This year, Markey is running for re-election for a new six-year term in the Senate. For the first time, he's facing competition on the Democratic side. Representative Joe Kennedy, a member of the U.S. House and a grandson of Robert F. Kennedy, is running against Markey. Many longtime Democrats say that they will support Markey because of his experience. Before his election to the Senate, Markey served in Congress for more than four decades.
THE THREAT OF CLIMATE CHANGE
In recent months, Markey has been campaigning in cities and towns across Massachusetts. Over the weekend, I caught up with him in the Boston area. 
Markey told me that he believes global climate change is the biggest threat facing the planet. It is affecting not just the environment, he added, but people's health and safety, too. 
Markey spoke about a climate report that says global temperatures may increase by 9° over the next 80 years. That could cause the oceans to rise by 10 feet and lead to major flooding around the world. "A 10-foot increase in sea level would be disastrous," Markey said, "especially for coastal cities."
A 9° increase also would lead to droughts and ferocious fires. Markey said that the recent catastrophic fires in California and Australia are only the beginning.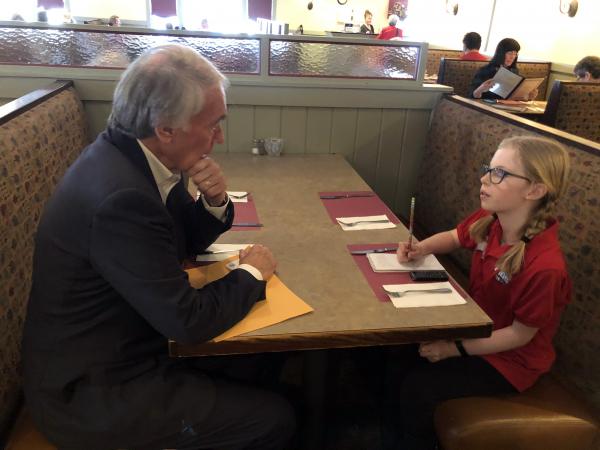 WHAT CAN KIDS DO?
Markey encourages kids to do their part in politics, even though they aren't yet old enough to vote.
"One way kids can get involved is by joining the Sunrise Movement," he said. The Sunrise Movement, a youth-led political organization, supports clean, renewable energy and green jobs.
"If you don't have a Sunrise group in your community," Markey said, "you can start your own." 
Markey believes that it's up to everyone to stop climate change. "We all need to do our part," he said. "We need to work together."
Photos courtesy of the author