Seeking Peace and Unity After a Violent Attack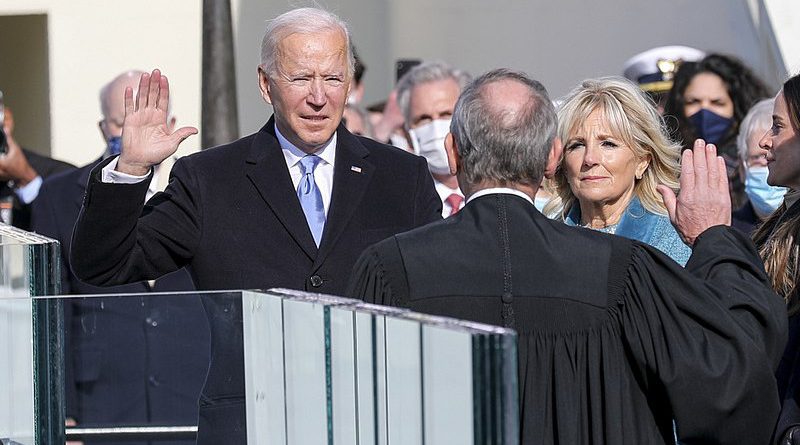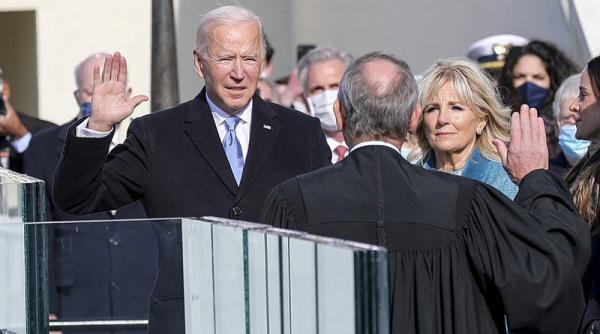 "Through struggle, sacrifice, and setbacks, our 'better angels' have always prevailed," President Joseph R. Biden said in his inaugural address on January 20 at the United States Capitol. "In each of these moments, enough of us came together to carry all of us forward. And we can do so now. History, faith, and reason show the way, the way of unity."
Biden was sworn into office under extraordinary circumstances. Two weeks earlier, a violent mob had stormed the Capitol, seeking to harm lawmakers and overturn the results of the election. Several people died as a result of the attack, and 140 Capitol Police Officers suffered injuries. 
A week after the violence, Biden's predecessor, Donald J. Trump, was impeached by the House of Representatives for "incitement of insurrection." The Senate will hold a trial, slated to begin on February 9, to decide whether or not to convict Trump and ban him from running for office in the future.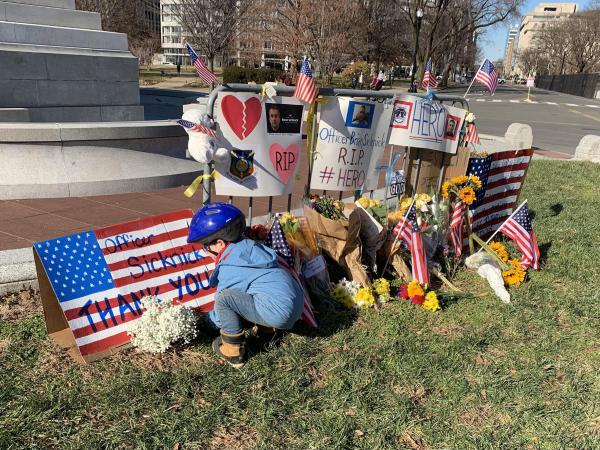 "TIME TO FIX IT"
Days after the riot, I visited the grounds of the Capitol to talk with pedestrians about the traumatic event. The area was busy with people taking a stroll, photographing law enforcement officers surrounding the building, and laying flowers at a makeshift shrine in honor of Capitol Police Officer Brian D. Sicknick, whose injuries in the attack led to his death a day later.  
Most people told me that they had been shocked when they first heard about the insurrection. "I was worried back in November [before the presidential election] that something would happen," said Dan T., a District of Columbia resident. "But after the election, I thought that the risk of this kind of event was much lower." 
Jonah R., who was visiting from Ball Ground, Georgia, said that he felt a pang of sadness for the U.S. and democracy.
Some people wondered what the January 6 attack would mean for the future. Laurie K., a resident of Annandale, Virginia, said the violence demonstrated that "we need to collaborate and open doors."
Eleven-year-old Nathan, who was visiting from Los Angeles, California, expressed hope that Americans would resolve their political differences. "The future is not looking so good," he said, "but there's still time to fix it."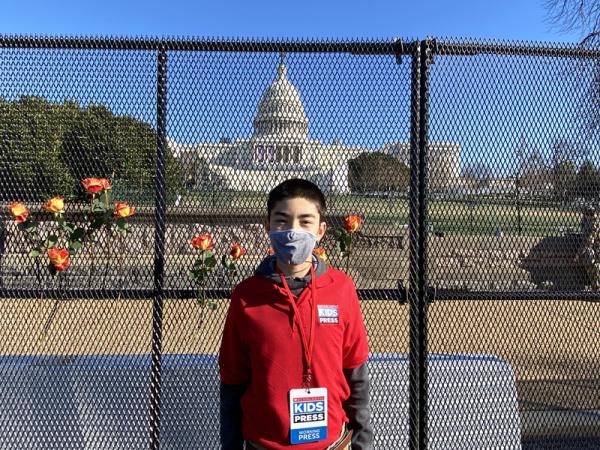 MOVING FORWARD 
A few days after the inauguration, I visited Black Lives Matter Plaza, an area near the White House that had been the scene of racial justice protests over the summer. The insurrection was still casting a shadow. "To be honest, I was very nervous that there was going to be violence at the inauguration," said Dominique J., from Tuckahoe, New York.
Bruce G., a resident of Silver Spring, Maryland, was disappointed that attendance was restricted at the inauguration due to safety concerns surrounding the coronavirus pandemic. "I'm disappointed," he said, "that we couldn't do a proper inauguration."
Juan C., 20, who lives in Fairfax, Virginia, expressed relief about the peaceful transfer of power. "Having a free election is something that Americans have always just taken for granted," he said. Before President Trump, no presidential candidate in history had refused to accept the election results.  
With a new presidency, many people believe that now is the time for the country to come together. "We need to talk more about prejudice and open our eyes to racism," Juan added. "This is the only way we will move forward and progress as a nation."
Top photo: U.S. Department of Defense; other photos courtesy of the author