Seeing Yourself in Picture Books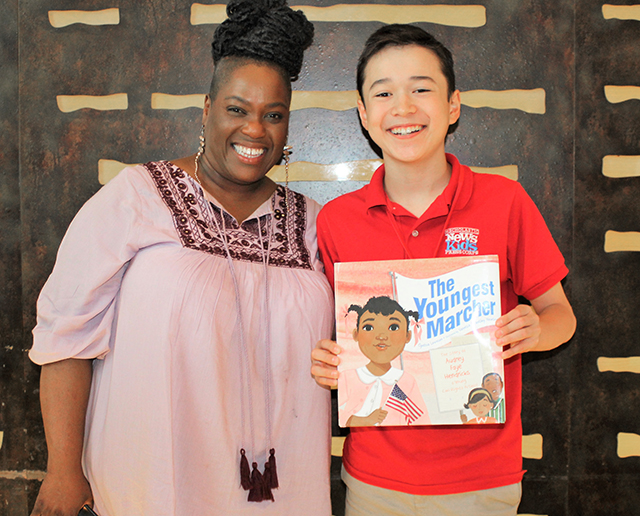 WATCH THE VIDEO
Click below to see Maxwell's interview with Brantley-Newton.
"We all need to find a way to put all children in picture books," says author and illustrator Vanessa Brantley-Newton. "Every child needs to see themselves."
Brantley-Newton grew up in New Jersey in the 1960s during the civil rights movement, when African Americans were fighting for equality.
When Brantley-Newton was in elementary school, a teacher read her The Snowy Day, a picture book by Jack Ezra Keats. At the time, it was one of the few children's books that had been published about a black child. The lyrical story inspired Brantley-Newton to become an illustrator.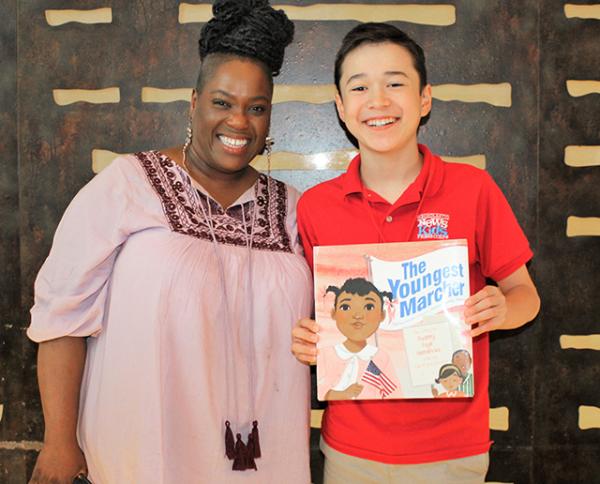 LEARNING FROM ADVERSITY
Brantley-Newton is the author and illustrator of Don't Let Auntie Mabel Bless the Table and Let Freedom Sing. She also has illustrated dozens of books, including Mary Had a Little Glam by Tammi Sauer (Sterling Children's Books) and The Youngest Marcher: The Story of Audrey Faye Hendricks, A Young Civil Rights Activist by Cynthia Levinson (Atheneum Books for Young Children).
On July 10, I had the chance to talk with Brantley-Newton at the Society for Children's Book Authors and Illustrators Annual Summer Conference in Los Angeles, California. One of the keynote speakers, she spoke about learning from adversity. "Life brings adversity," she said. "You have good times, you have bad times. But it's not just the good times that are important. Sometimes, the bad stuff comes to move us to a good place."
Here are highlights from my interview with Brantley-Newton, which has been lightly edited:
Can you tell us a favorite childhood memory?
That would be the first day Mrs. Russell read The Snowy Day to me. I am dyslexic, so as a dyslexic child, it was very hard to read and comprehend. Mrs. Russell said, "Vanessa, I want to read a special book to you." She pulled the book out, sat me on her lap, and read to me The Snowy Day.
I never remembered the words, but I remember how the pictures made me feel. The pictures made me feel like, "Wow! Somebody took a picture of my life, and Peter [the main character] must be my brother because his mom looks like me, his dad looks like me, his house looks like my house."
I felt like somebody captured me and put me in a book. He had a snowsuit just like me. And that made me feel so proud. And he will forever be my favorite character.
What is the proudest moment of your career?
The proudest moment of my career? Wow! I would say winning the Jane Addams award [given to a book that advances a message of peace and social equality] for the book that I did with Debbie Levy called We Shall Overcome. It was because women came together and did something great. She wrote the book so beautifully, and it touched so many people. The simpleness of a song can change the whole world. And that was so powerful.
What is your message to young people who want to make a difference?
Be the change that you want to see. It starts with you. It starts with you loving yourself, and that's why self-esteem is so important. You have to love yourself before you can love anybody else. When we start working on ourselves to be better people, then that comes out of us, and we're able to share that with the world. But it's only when it starts with us.