A Scientist's Adrenaline-Fueled Adventures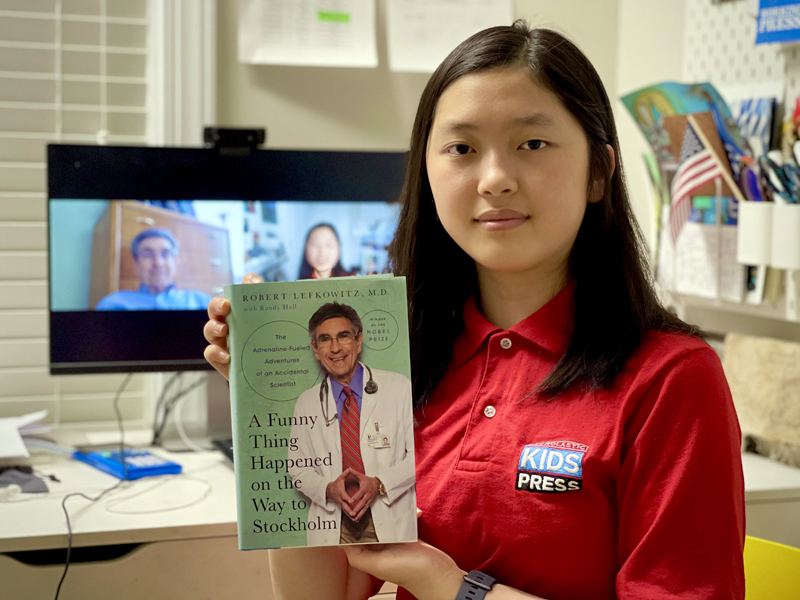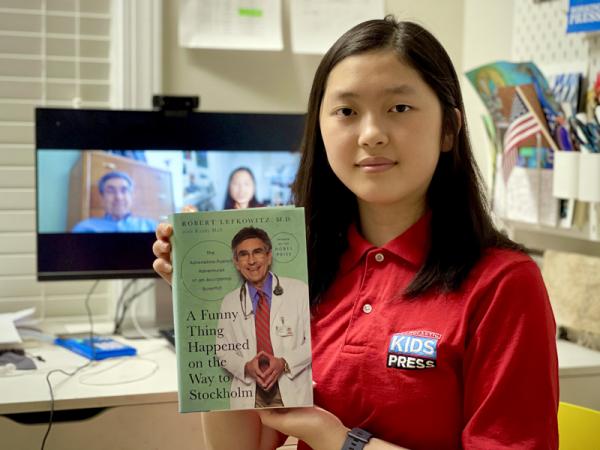 In February, Dr. Robert Lefkowitz published a memoir called A Funny Thing Happened on the Way to Stockholm: The Adrenaline-Fueled Adventures of an Accidental Scientist. A physician and biochemist, Lefkowitz is the James B. Duke Professor of Medicine and a professor of biochemistry and chemistry at the Duke University Medical Center in Durham, North Carolina. 
In a recent conversation via video, Lefkowitz said that he wanted his memoir, which is co-authored by Randy Hall, to be "funny, interesting, and easy to understand." In the book, Lefkowitz humorously describes his journey from cardiologist to biochemist. 
Lefkowitz is no stranger to conducting experiments, making discoveries, and telling stories. He was awarded the 2012 Nobel Prize for Chemistry with Brian Kobilka. The two scientists were honored for their groundbreaking discoveries on the workings of G protein-coupled receptors, which regulate important proteins in the body. The scientists' discoveries could help unlock the mysteries to many diseases. 
DREAMS AND DECISIONS
Lefkowitz's dream of becoming a doctor began when he was eight years old and growing up in The Bronx, one of New York City's five boroughs. After his father died of a heart attack, Lefkowitz decided to be a cardiologist, or a heart doctor. He earned his medical degree at Columbia University. 
When I asked Lefkowitz what qualities contributed the most to his success, he described himself as "reasonably intelligent and creative, hardworking, and not easily distracted." He added that being funny can also be very good for you and the people around you. 
Throughout his life, Lefkowitz has made many hard decisions. Before winning the Nobel Prize, he said, he conducted countless experiments, and only 1 out of 50 turned out OK.
"With difficult decisions I've had to make, I tend to make them with my heart rather than my head," Lefkowitz said. "However, I don't mean that deciding with your heart is always right. In other words, it's all intuition."
At age 78, the scientist has no plans for slowing down. "My body and mind are still working," he said. "I want to continue running my laboratory at Duke University and writing and publishing research papers." For more than 40 years, the Lefkowitz Lab has been a center for research on receptor biology, which is the study of how cells recognize and respond to hormones and drugs. 
"You could say I'm like the 'grand old man' of the field," Lefkowitz said, smiling. "Everyone knows me. I enjoy mentoring. I enjoy researching. I enjoy this role."
Photo courtesy of the author