The Science Behind Interstellar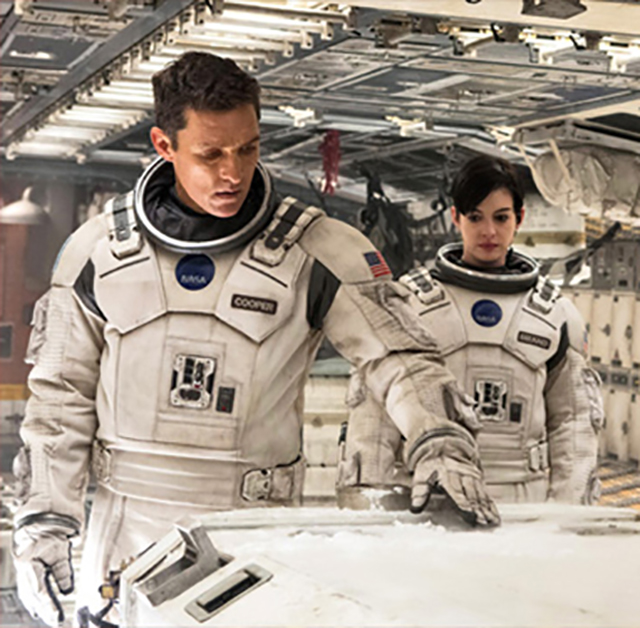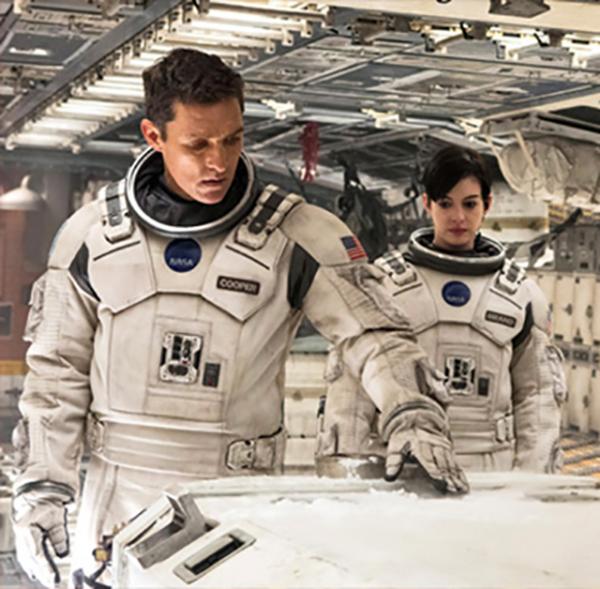 "The physical universe is far stranger than we can imagine," says screenwriter Jonathan Nolan. I recently visited NASA's Jet Propulsion Laboratory (JPL) in Pasadena, California, to talk with Nolan and physicist Kip Thorne about the science behind their futuristic thriller,
Interstellar
. Nolan co-wrote the sci-fi movie with his brother, director Christopher Nolan. Thorne served as a science adviser.
In Interstellar, astronauts search for a new home across the galaxy after climate change threatens life on Earth. "Everything you see in the movie is possible," Thorne said. 
A BLACK HOLE
Creating a realistic version of outer space posed unique challenges for the filmmakers. One of the biggest, Nolan said, was "how to portray a black hole. By their very definition, they're the absence of light. But I think Kip and the team found an incredible way to portray that." Interstellar features two strong female scientists.

I asked Thorne what it would take to enable more girls to succeed in STEM (Science, Technology, Engineering, and Mathematics) and go on to rewarding careers.
"The biggest thing is to be truly enthusiastic about science and to have the self-confidence to realize that you can succeed," Thorne said. "Then work very, very hard at mastering the tools you need to be a scientist."
EXPLORING SPACE IS "CRUCIAL"
Since Interstellar involves the search for a new home in outer space, it was fitting that my interviews with Thorne and Nolan took place at the JPL, which is at the forefront of space exploration. One of the lab's current projects is a Low Density Supersonic Decelerator, a circular vehicle designed to deliver much heavier payloads to the surface of Mars than the one-ton Curiosity rover.
I asked Thorne whether he thought there would be a lunar or Martian colony in my lifetime. "The technology is certainly there," he said. "I do believe that space [exploration] is crucial for the future of the human race."
As for telling stories about outer space, Nolan said that you don't always have to write about what you know. "You can write whatever you can conceive of," he said, "whatever you can imagine."
WATCH THE VIDEO

Watch Erika's conversation with Kip Thorne and Jonathan Nolan about space, storytelling, and Interstellar, which is now out on Blu-ray and DVD.
Photo by Melinda Sue Gordon/©Paramount Pictures/courtesy Everett Collection