School of Rock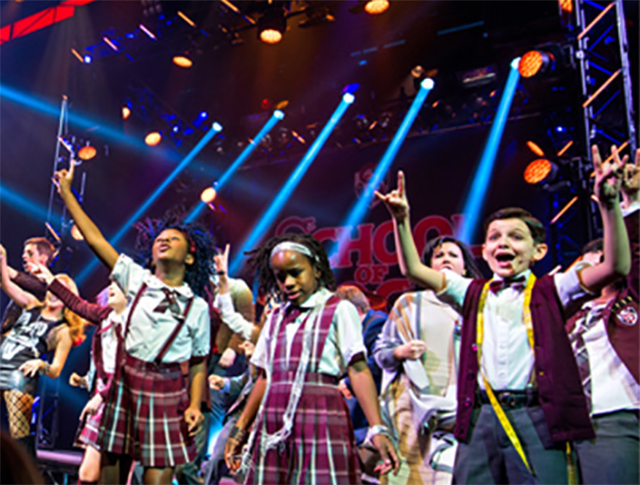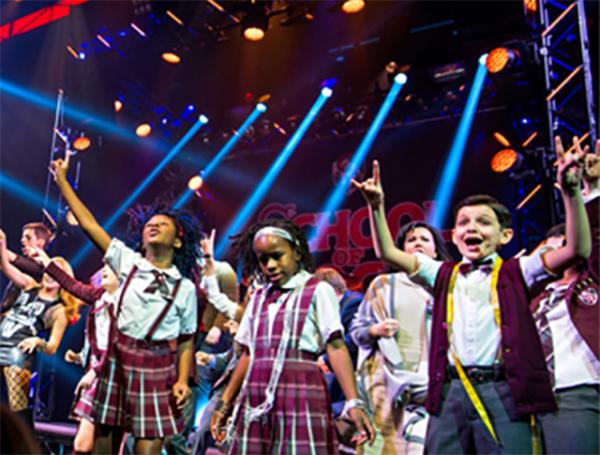 On December 6, New York City's Broadway was rocking out for the opening night of School of Rock. The new musical, which is playing at the Winter Garden Theatre, is based on the 2003 hit movie starring Jack Black.
"The central message of the story," the show's composer, Andrew Lloyd Webber, told NPR recently, "is about the empowering force of music." Lloyd Webber, who is behind such Broadway hits as Phantom of the Opera and Cats, runs a music education foundation. He is allowing schools to license the musical while it's still on Broadway.
MUSIC EMPOWERS KIDS
School of Rock tells the story of Dewey Finn, an aspiring rock star played by Alex Brightman. When Finn's musical career hits a dead end, he impersonates his roommate to get a job as a substitute teacher at a prestigious prep school. While in the classroom, he inspires his fifth graders to form a rock band.
"Music empowered me as a young kid," Brightman said on opening night. "It helped me think creatively on every level. Music and the arts inspire kids to think way outside the box."
Twelve-year-old Brandon Niederauer, who plays Zach, the band's lead guitarist, agrees. "No matter what language you speak," he says, "everybody knows music."
"YOU CAN DO IT"
All of the actors play their own instruments during the performance. "If you say that you can do it, and you work hard enough, then you can do it," says Evie Dolan, 11, who learned to play bass for the role of Katie.
While the musical is very similar to the movie, lyricist Glenn Slater added new songs, including "You're in the Band" and "Stick It to the Man."
"I really love 'You're in the Band,'" says the musical's director, Laurence Connor. "I love that moment when the audience sees the children pick up their instruments for the first time and really play, and find rock music for the first time."
Ten-year-old Bobbi Mackenzie, who plays Tomika, says that the experience of expressing herself through music has been a rewarding one. When asked what advice she has for aspiring musicians, she said: "If it's really what you want to do, go for it. Work as hard as you can."
See excerpts from Adedayo's interviews with the cast and director of School of Rock.
Photo by Jenny Anderson/Getty Images