Saying Farewell to a Justice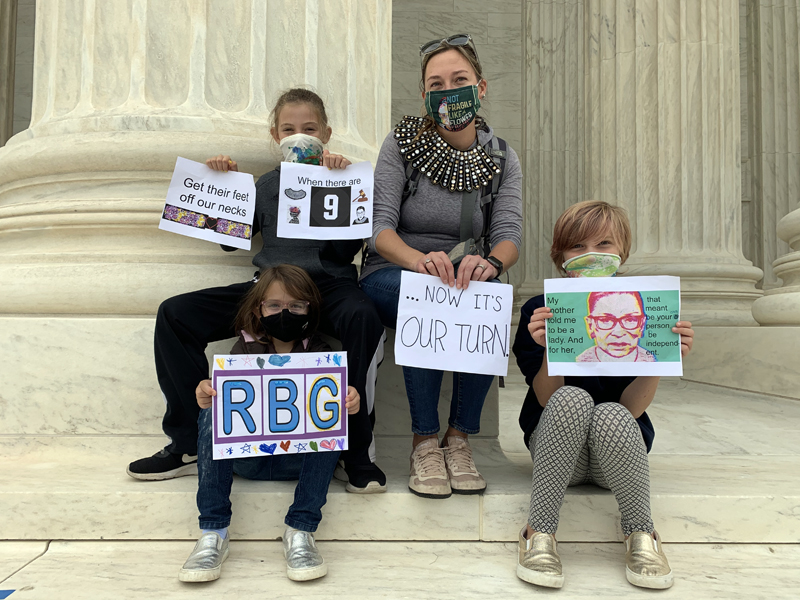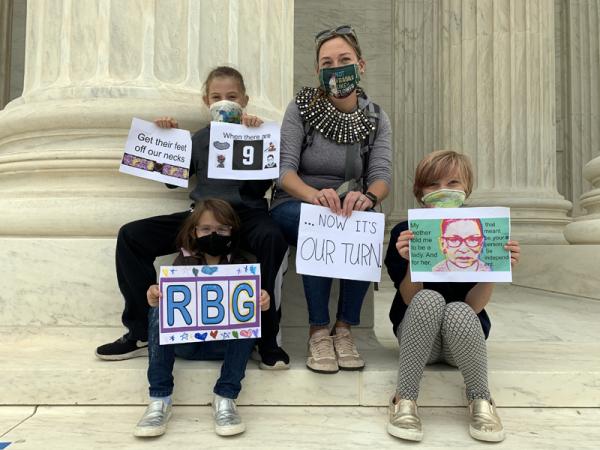 It was a fitting farewell for an icon. Nearly 30 years after Ruth Bader Ginsburg was appointed to the United States Supreme Court, people from all over the country stood in long lines to say goodbye.
Ginsburg died on September 18 ofm complications from cancer. She was 87 years old and had spent much of her legal career fighting for gender equality and civil rights.
Mourners brought flowers and candles to the steps of the Supreme Court, where members of the public were invited to pay their respects. Some people chose to place stones, a Jewish tradition, at a makeshift shrine.
I visited the U.S. Capitol building on September 25, where Ginsburg's body was lying in state in the rotunda. While there, I met three sisters between the ages of 6 and 11 who had come to pay their respects. They had made signs with well-known Ginsburg quotes, including, "When there are nine." That was Ginsburg's response when asked when there would be enough women justices on the Supreme Court. She, herself, was one of three.   
The girls' mother, Lorelai Francis, said that the family had traveled from Philadelphia Pennsylvania. The journey "felt almost like a pilgrimage," Francis said. "We had to come and show respect, and show the number of people that want to keep advancing and keep getting better."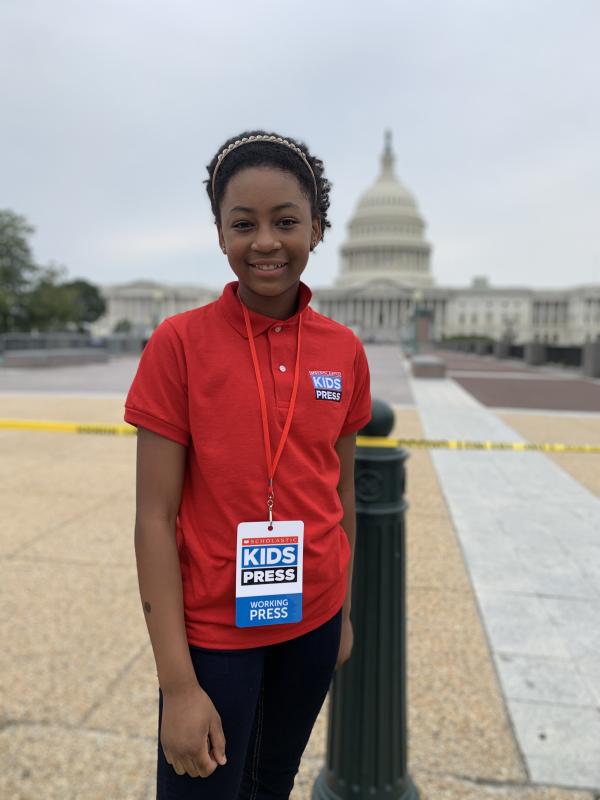 BREAKING BARRIERS
In 1993, President Bill Clinton nominated Ginsburg to be the second woman on the Supreme Court. Ginsburg, who graduated from Columbia Law School at the top of her class, had made a name for herself as a young lawyer. She advocated for gender equality, including the right of women to attend previously all-male schools and to obtain their own credit cards. 
Many young women and girls today understand what a difference Justice Ginsburg made in their own lives. "I love her because she's so inspirational," said Srinidhi Pasumarthy, a seventh grader who aspires to be a Supreme Court justice herself. "She's a role model for me."
Even in death, Justice Ginsburg broke barriers. A week after she died, she became the first woman in history to lie in state at the Capitol. Although the event was not open to the public, mourners and curious spectators watched as Ginsburg's casket was driven in a motorcade from the Supreme Court and then taken up the steps to the rotunda. Female lawmakers from the U.S. Congress lined the steps. 
For the onlookers, it was a final goodbye. Two visitors, Yvonne Mah and Kristen Belcourt, stood several hundred feet away from the Capitol building. They explained that they had stood in line for two-and-a-half hours the previous day to see her flag-draped coffin lying in repose. They decided to return the morning of September 25 to see her one last time.
"We wanted to pay our respects to her," Mah said, speaking through a homemade mask. It was designed to resemble Justice Ginsburg's judicial robe with the now-famous jabot (lace color). Thousands of mourners agreed with those sentiments.
Photos courtesy of the author