Savoring a Grandmother's Dishes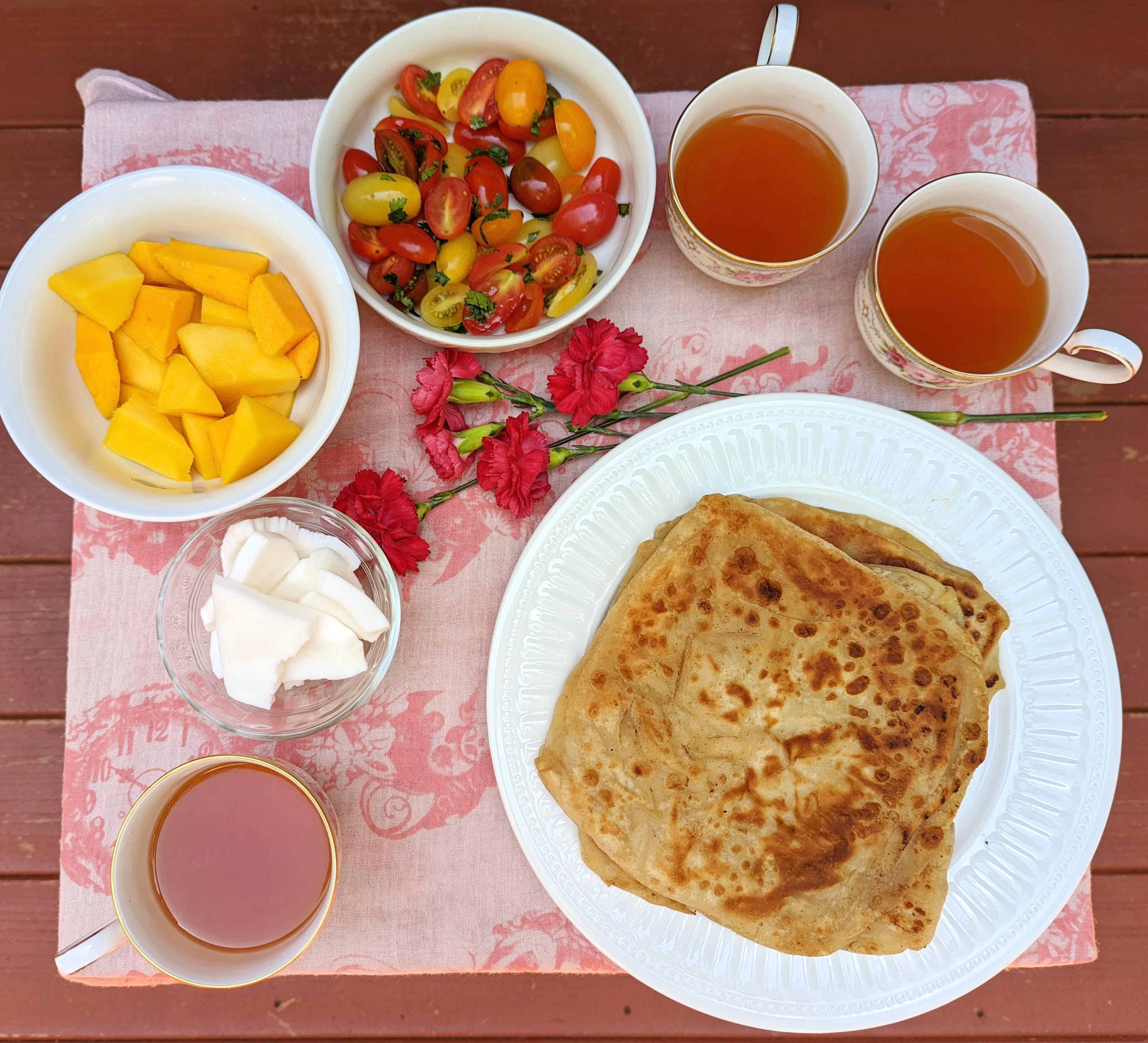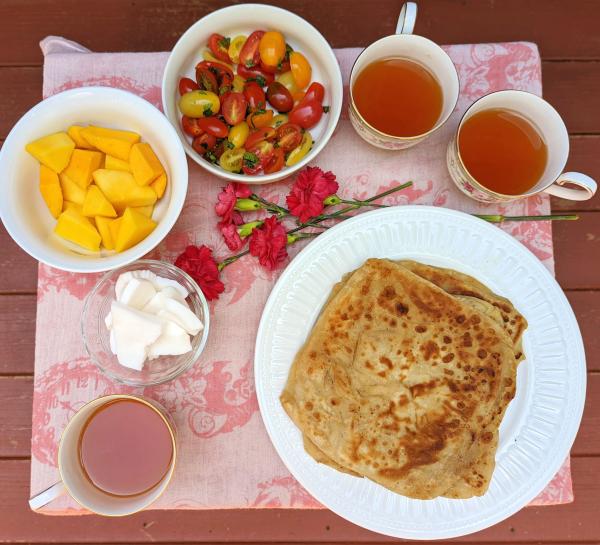 In May, we celebrate Asian American and Pacific Islander Heritage Month, or AAPI Month. Asia is the largest continent in the world, with a range of cultures and people.
My family comes from the country of Bangladesh. It borders India and Myanmar (former known as Burma). Once under British rule, Bangladesh officially became a country in 1971.
Decades ago, members of my family immigrated to the United States. They settled in New Jersey, where other distant relatives already lived.
While family members have adapted to American ways of life, the Bangladeshi culture is still alive through our food and culture. On a visit to my grandmother's house, we traditionally make homemade paratha (por-tha), fresh mint tea, aloo tikki, khichuri (kich-errey), and phirni (fin-ney).  
When my mother was growing up, and even now, she asks my grandma to make paratha. "Having my mom's paratha brings back childhood memories," she says.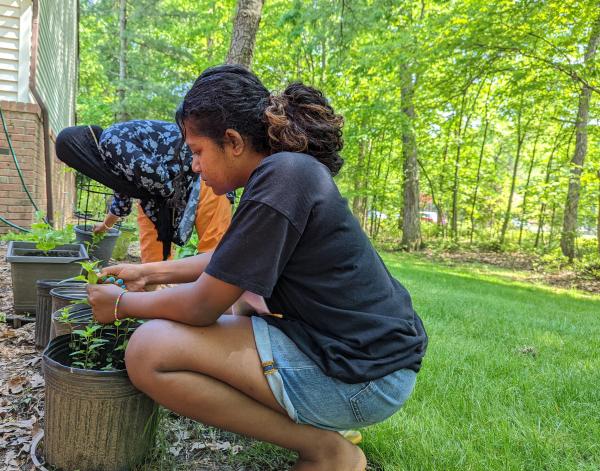 "PARATHA FOR BREAKFAST"
Often, we start our morning by picking fresh mint from my grandma's garden, which we later use in our tea. We then cut mangoes and gathered coconut to accompany the star of our breakfast, paratha.
My grandma measures the ingredients by eye. But the art of making paratha actually requires precise measurements, especially for first-timers. The recipe includes simple ingredients, flour, water, and salt. The most important part is the kneading of the dough. Many things can go wrong, such as adding too much water or not adding enough flour. With practice, the end result is fried bread that is flaky, layered, and thin.
"When I was in school, I would make paratha for breakfast in the morning," my grandma tells me.
Shortly after our light breakfast, we prepare aloo tikki. Aloo means potato and tikki means "small croquette." It starts with mashing boiled potatoes and then adding spices. My grandma typically uses cilantro, pink salt, cumin, pepper flakes, and lemon to flavor the potatoes.
Next, the potatoes are shaped into small round patties and fried in oil. We pair the crispy aloo tikki with a traditional Bangladeshi rice dish called khichuri. Khichuri is typically cooked with lentils and vegetables, such as peas and carrots.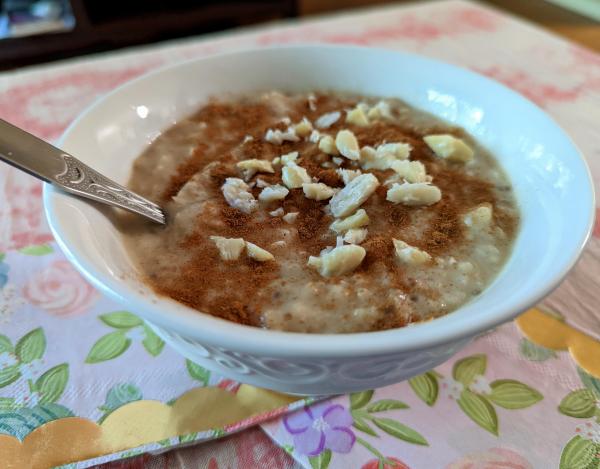 LESSONS FROM GRANDMA
My family now has access to foods from around the world. But when my grandmother was growing up in Bangladesh, it was all about availability. "For dinner, we usually had boiled potatoes or rice," she recalls. These simple foods were generally in abundant supply.
The final item on our menu is a traditional Bangladeshi dessert called phirni. Phirni is a rice pudding (Bengali style). On a recent visit, my grandma used cous-cous all the way from Afghanistan. It's flavored with cardamom, cinnamon, and a sweetener, and topped with sliced almonds. It's the perfect way to end a Bangladeshi meal. 
My grandmother immigrated to the U.S. as a teenager. It's a gift to learn about her experiences, and to learn from her about the tastes and flavors of Bangladeshi culture. Although Bangladesh is a lesser known Asian country, through immigrants like my grandmother, Bangladeshi culture, traditions, and flavors will continue.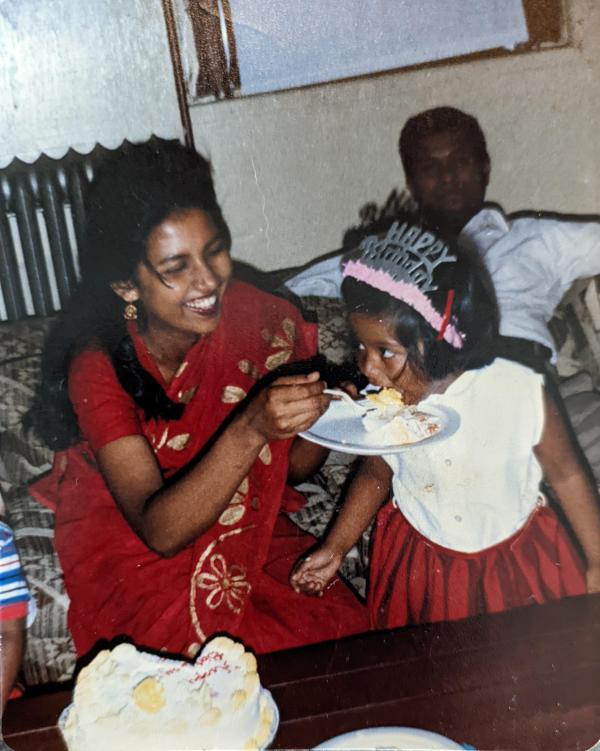 Photos courtesy of the author