Saving Our Oceans Through Art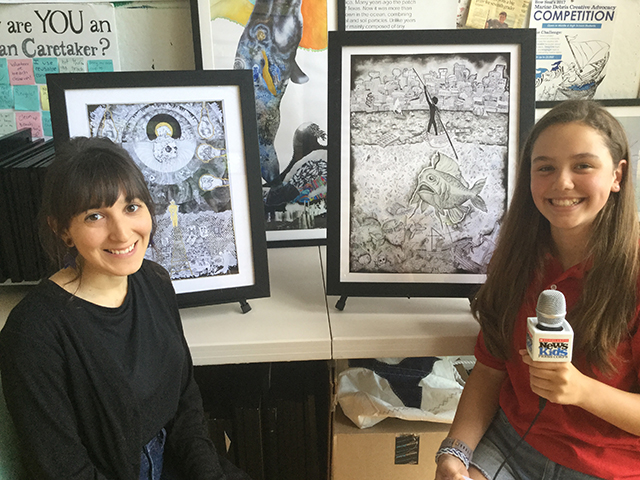 WATCH THE VIDEO
Click below to see clips from Lilian's interview with Alyssa Irizarry.
The Bow Seat Ocean Awareness Contest "invites middle schoolers and high schoolers from around the world to create pieces of art that explore human impacts on our oceans," says program director Alyssa Irizarry.
The contest was founded in 2011 by Linda Cabot, a visual artist and ocean activist based in Westwood, Massachusetts. It has since reached nearly 10,000 kids worldwide.
Students are challenged to "create a piece that not only presents issues and challenges, but also communicates a message that inspires others to act." This year's theme is "Our Oceans in a Changing Climate."
RAISING AWARENESS ABOUT OCEAN HEALTH
Students can compete in one of five categories: visual art, poetry, prose, film, and music. Applicants must be between the ages of 11 and 18. They are given a school year to work on their submissions, which are then entered into one of two categories: junior or senior.
Irizarry says that visual art is the most popular category, followed by poetry. Winners receive scholarship awards of up to $1,500 and see their work displayed in various forums to help raise awareness about ocean health.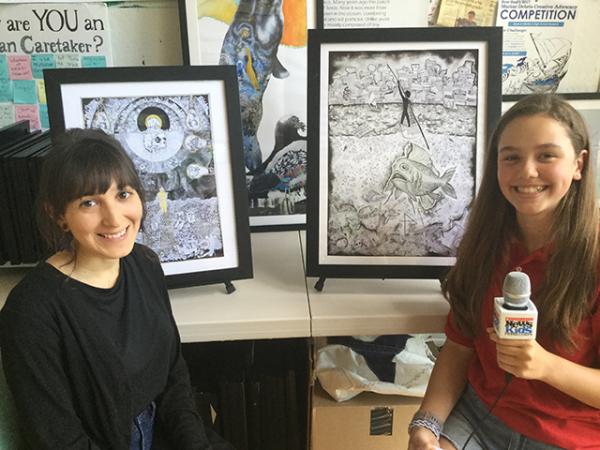 TURNING APPRECIATION INTO ACTION
When most people think about ocean science, they think about the tools that oceanographers use, including thermometers and hydrometers. Irizarry has a different idea. "Art is a really powerful tool for people to connect with nature and to learn about the world around them," she says. "It requires you to slow down, to notice things, reflect, ask questions."
Making art, Irizarry adds, helps an individual create an emotional connection to the world. That connection "turns awareness of an issue into appreciation and then, ultimately, into action."
Irizarry has a message for all kids who want to help protect our oceans: "Do something to make a difference, both as individuals and as communities."