Runway of Dreams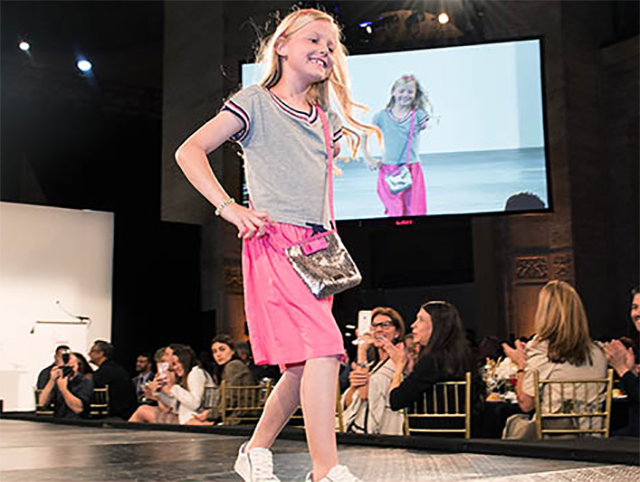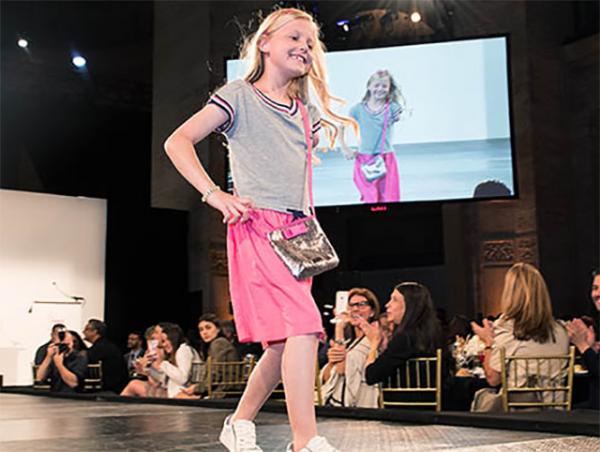 Designer Mindy Scheier is on a mission to make fashionable clothing accessible to everyone. In 2014, she started the Runway of Dreams Foundation, a nonprofit organization that helps bring adaptive clothing to differently abled people.
In a recent interview, Scheier explained the inspiration behind her efforts. "My son, Oliver, was born with rigid spine muscular dystrophy," she said. "His lack of strength and his leg braces created challenges with typical clothing. After spending years in the fashion industry, I decided that there was an opportunity to meld my fashion experience with my desire to help Oliver and others."
Scheier began to create trendy clothing that her son could wear with ease. For example, she used magnets and elastics in place of buttons and zippers. Other adjustments have enabled Oliver to sport the same styles that his friends do, even jeans.
Scheier's vision extends beyond just helping her own son. "I soon realized that millions of people around the world were also struggling to access fashionable clothing that meets their needs," she said. "I envision a world where adaptive clothing for people with disabilities was mainstream."
"A ROLE MODEL"
Earlier this month, the Runway of Dreams Foundation held its second annual benefit gala in New York City. The event showcased the foundation's new line of adaptive clothing, which was created in partnership with a top clothing label.
The gala featured several differently abled models, including Cole Gottlieb and Maddie Hostetter. Cole lives in Florida. Born with cerebral palsy, the happy and charming 8-year-old loves to play baseball and soccer.
Cole was excited to participate in the fashion show. "It lets me be a role model to others," he said.
"NEVER GIVE UP"
Maddie, also 8, was born with only one full arm. But that hasn't stopped her from playing tennis, doing gymnastics, riding her bike, and playing with her dog, Chester.
"I heard about Runway of Dreams from my mom, who told me all about it and how they created magnetic clothing for kids with different abilities," explained Maddie, who lives in Connecticut. "Even though I can button clothes with one arm, the magnets have made it much easier for me."
What can other kids learn from differently abled children like Maddie? "I've gotten to be an example to other people and tell them to never give up," she said. "We're all special and different, and I want the world to see that."
Photo by Leandro Justen/BFA.com