Running in the Mud for a Good Cause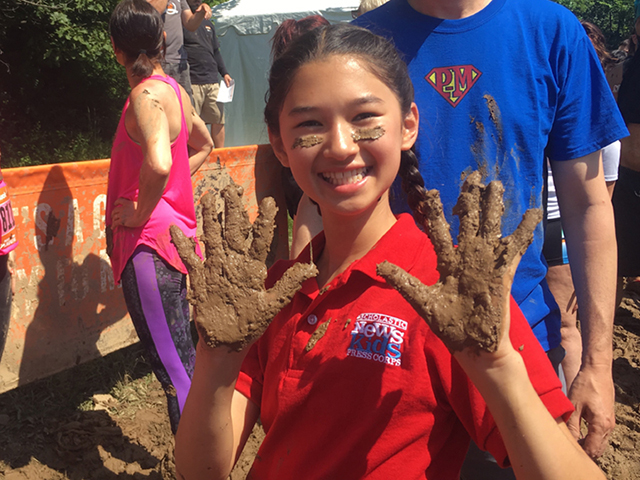 WATCH THE VIDEO
Click below to learn more about Ava's day at MuckFest MS.
On June 25, thousands of people in West Orange, New Jersey, ran, slid, crawled, and swam through three miles of muck. They weren't just having fun. They were raising money for the National Multiple Sclerosis Society.
The course consisted of 21 obstacles, 175,000 gallons of water, and lots of mud. Some obstacles, like "Mt. Muck-imanjaro," a mountainous climb, were challenging.
Others, like "Skid Mark," where you pulled yourself by a rope on your backside through a mucky pit, were just meant to get you muddy.
For Mia Naranjo, 12, a favorite obstacle was the "Flying Muckers"—a zip line that dropped participants in a pool of muddy water.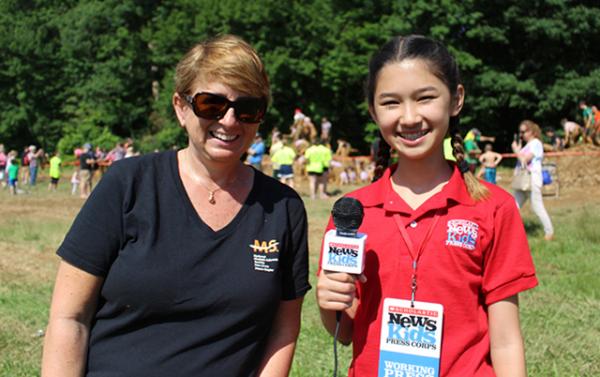 "MUCKING" A DIFFERENCE
Organizers said that the course was built for laughs. "It was so much fun," said Tatum Harnett, 12. "I definitely would come back."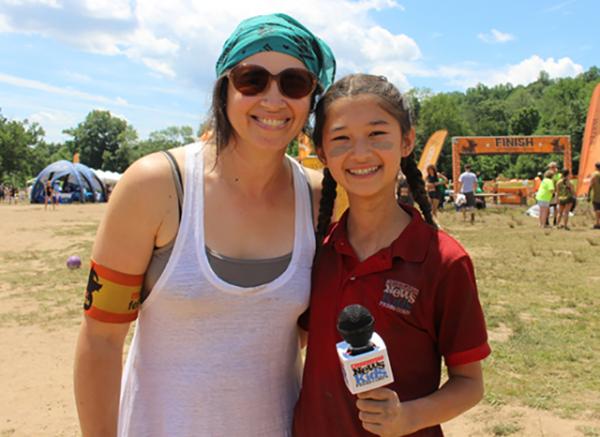 But the event, which is held in cities across the country each year, is about more than just having fun. MuckFest MS supports people living with multiple sclerosis and raises money to fund research and treatment.
Multiple sclerosis (MS) is a disease that attacks the central nervous system. It affects more than two million people worldwide. While the disease is treatable, a cure has not yet been found.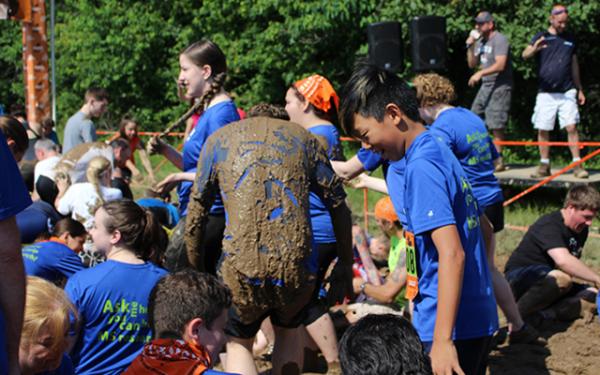 GETTING INVOLVED
According to Lisa Gallipoli, President of the New Jersey Metro Chapter of the National Multiple Sclerosis Society, more than 5,000 people participated in the West Orange event.
"Over 200 of those runners were wearing 'I muck with MS' teal bandanas because that signifies they live with multiple sclerosis," Gallipoli noted.
Zoe Markwalter was one of those runners. She ran, she said, "to show support for other people" living with the disease. Nationwide, MuckFest MS runners and volunteers have raised more than $27 million to support the National MS Society.
There are nine more MuckFest events planned for this year in states ranging from Michigan to California. If you'd like to participate, go to www.MuckFestMS.org.