Running Mates Take Center Stage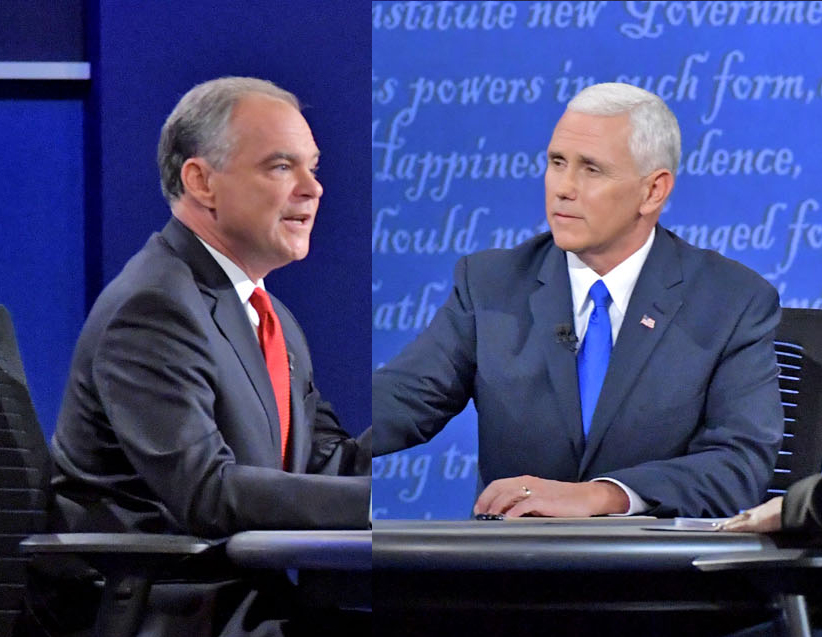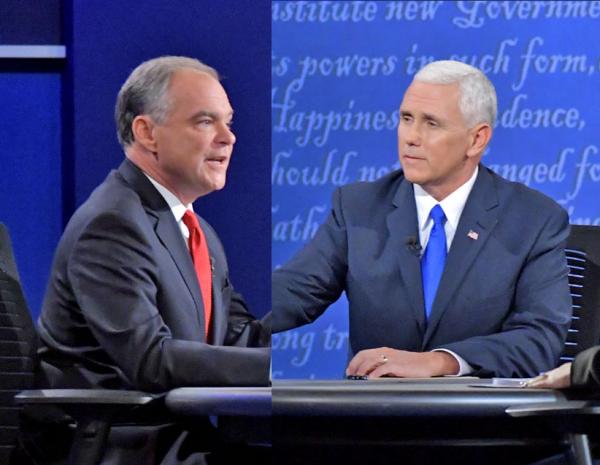 On October 4, the vice presidential candidates debated many major issues facing the nation at Longwood University in Farmville, Virginia. It was the first and only debate of the campaign season for the two candidates.
Tim Kaine, a senator from Virginia, is the Democratic vice presidential candidate. He is Hillary Clinton's running mate. Mike Pence, the governor of Indiana, is on the Republican ticket. He is Donald Trump's running mate.
The person elected vice president will hold the second-highest office in the executive branch. If the president dies or leaves office, the vice president takes over as the nation's leader.
Elaine Quijano of CBS News moderated the debate. She asked the vice presidential candidates questions about important issues such as how to create more jobs and keep America safe.
DIFFICULT ISSUES
For most of the debate, both men criticized their opponent's running mate while defending their own running mate.
Kaine focused his attack on Trump's character. He talked about Trump's behavior on the campaign trail, saying that Trump has insulted many groups of people with some of his comments. Kaine also talked about being afraid that Trump's inexperience in government may mean that he could make big mistakes in dealing with other countries.  
"The thought of Donald Trump as Commander in Chief scares [my wife and me] to death," said Kaine, whose son is in the military.
Meanwhile, Pence attacked Clinton for the job she did as President Barack Obama's secretary of state from 2009 to 2013. He said that not enough of the nation's problems were fixed under Obama and Clinton, and that the world is now a more dangerous place. Pence, who also has a son in the military, said that it is time for new leadership.
"I think the best way that we can bring people together is through change in Washington, D.C.," said Pence.
LOCAL REACTIONS
Despite the harsh words onstage, Longwood students and local families enjoyed a festive atmosphere on campus. When the debate began, students and families watched on a big screen on the lawn. People were energetic, waving signs and cheering.
In the crowd, I met Calvin Blackwell, a Longwood graduate. He wore a red cap with Trump's campaign slogan: "Make America Great Again." Blackwell, 25, said that he supports Trump because Trump "speaks his mind even if that gets him into trouble sometimes."
Floreen Wheeler, 58, said that she supports Clinton. "Hillary sets a good example for young girls," Wheeler said.
Clinton has a slight edge in many recent polls, with a little more than a month remaining before Election Day, November 8. Trump and Clinton are now preparing for the second of three presidential debates. It will take place on Sunday at Washington University in St. Louis, Missouri. Millions of people tune in to the presidential debates to help them decide how to vote.
Photo by Kevin Dietsch/UPI/Newscom