"Rumor Has It"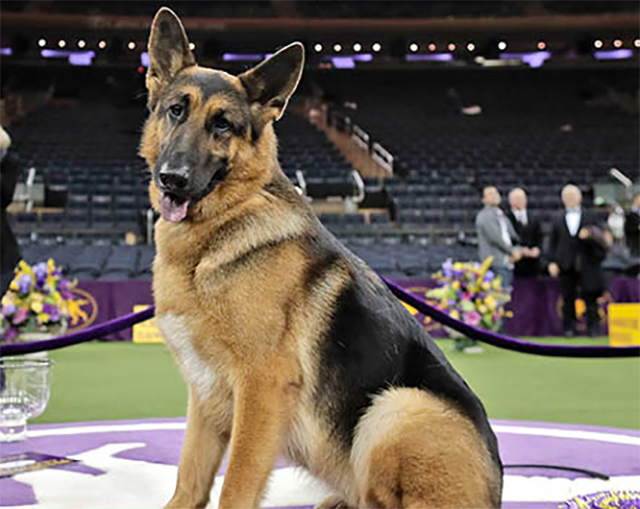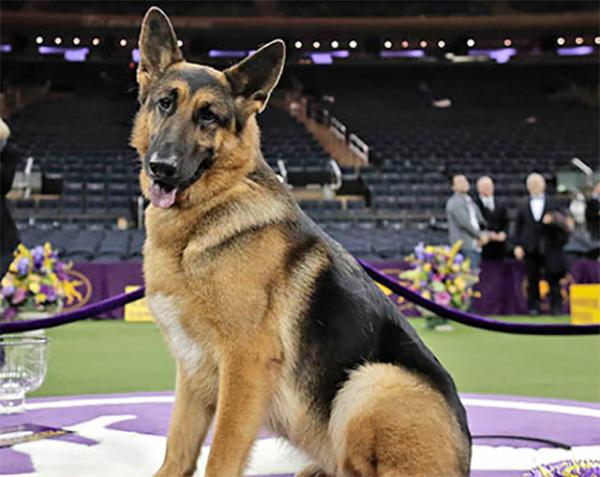 A German shepherd named Rumor won Best in Show on Valentine's Day at the Westminster Kennel Club Dog Show in New York City.
"It's unbelievable," Rumor's handler, Kent Boyles, told reporters after the event at Madison Square Garden. "I'm not sure I have the words to describe it. It's awesome."
Rumor, a 5-year-old female from Edgerton, Wisconsin, is named after a hit song by Adele called "Rumor Has It." The German shepherd bested a Norwegian elkhound, a Pekingese, a miniature poodle, an Irish setter, a boxer, and a Norwich terrier in the final round.
"The German shepherd standard talks about quality and nobility," judge Thomas H. Bradley III told reporters after the show. "She is just magnificent."
In all, Rumor beat out 2,800 dogs from 49 states and 16 countries. When she entered the ring, the crowd cheered and yelled her name. Boyles later told reporters that Rumor "will find an appropriate husband, [and] puppies are in her future."
A FAMOUS SHOW
The Westminster Kennel Club Dog Show has been held in New York City annually since 1877. It is older than the first light bulb, the first automobile, and the first TV set—and the most watched live dog show on television.
This year, Westminster introduced three dog breeds into the competition: the sloughi, a North African hound; the American hairless terrier, which is bred to hunt rats; and the pumi, a Hungarian herding terrier.
Nancy Nelson, who owns a pumi named Zsa Zsa, said that the Hungarian herding terrier is her favorite breed. "They don't shed," she said, "and they're CUTE—curious, unique, tenacious, and energetic." Morgane Zinn, 9, favors the wirehaired pointer griffon.
Dogs were not the only pets to get love and attention at the show. At a weekend "Meet the Breeds" event in Lower Manhattan, cats had an opportunity to strut their stuff.
Anthony Hutcherson, who raises Bengal cats, sang the breed's praises. "They're sweet, they're gorgeous," he said, "and they allow me to take a safari every day when I get home from work without me taking a plane ride [or] needing a lot of raw meat at home."
WATCH THE VIDEO: Go behind the scenes with Ava at the "Meet the Breeds" event in Lower Manhattan.
Photo by Julie Jacobson/AP