Row New York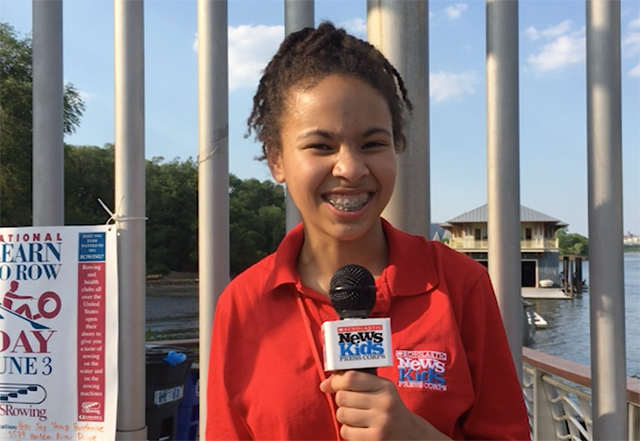 WATCH THE VIDEO
Click below to learn more about Adedayo's visit to Row New York.
"When you row, you learn how to be a disciplined person," said Kassandra Nevarez, a Row New York alumna. "You learn how to keep going, even when you want to stop. That helps you in the classroom, too."
On a day when the temperature in New York City topped 90 degrees, the atmosphere at the Peter Jay Sharp Boathouse was as light as the soft breeze that blew in from the East River. Middle and high schoolers were laughing as they worked, getting ready for an afternoon on the water.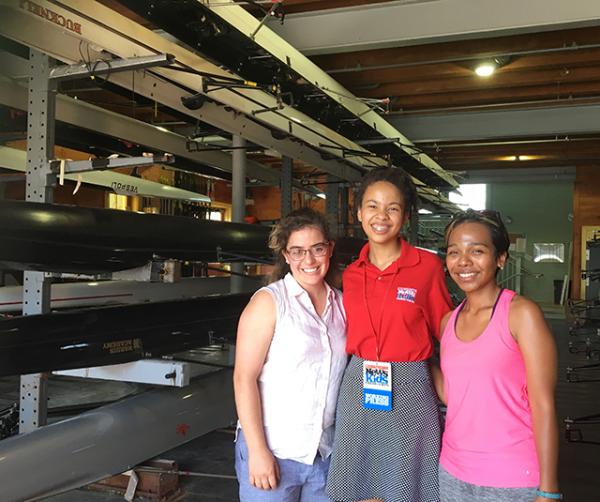 Row New York is a nonprofit organization that teaches young New Yorkers how to row. Participation in the program enables students to learn teamwork and perseverance. The program also offers tutoring to help kids succeed academically. In fact, 99 percent of the program's graduates go on to college.
Young rowers "are taught responsibility [and] multitasking," said May Sanchez Herrera, a middle school assistant who is also an alumna of the program. Successful rowers follow instructions as a unit and listen to each other.
TAKING UP THE SPORT
The free programs that Row New York offers provide life skills and workouts for children, adults, and people with physical or cognitive disabilities. Since the organization was founded in 2002, many graduates have gone on to pursue the sport of rowing.
"It's really cool seeing [the students] from the middle school program now going into college and rowing in college," Sanchez Herrera said. "That's a huge success story for Row New York."
There are 230 middle schoolers and high schoolers enrolled in the year-round intensive program, and a total of 2,200 individuals in all of the programs, which include physical education classes in New York City's public middle schools.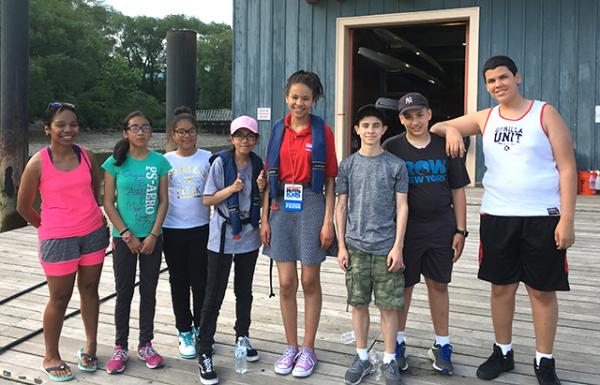 LOTS OF BENEFITS
Navarez, who is now an intern at Row New York, said that the program is beneficial emotionally, mentally, and physically. "It's very important for the kids to have somebody to talk to when things are hard," she said. "It's a great full body workout. It's great for your heart, great to build muscle, and a lot of fun."
Emilio, who is in eighth grade, agreed. "It's helped me a lot with time management," said the 13-year-old rower. He is proud of his first place race finishes. But encouraging his sister to try rowing has been even more rewarding. "That inspires me to keep going," he said.