Roddick Inducted Into the Tennis Hall of Fame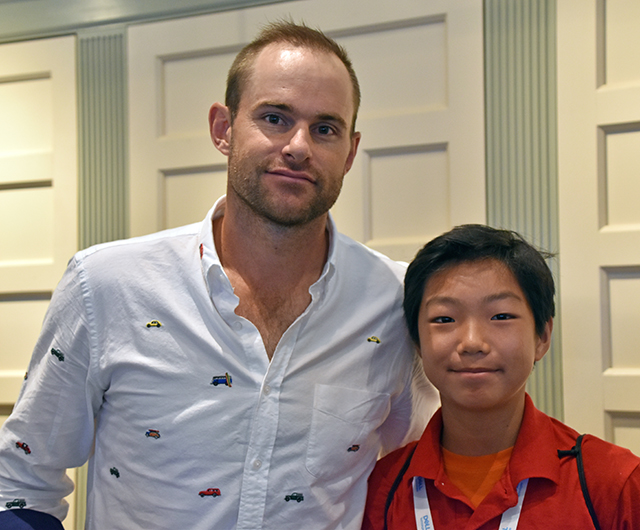 On July 22, thousands of tennis fans from around the world gathered in Newport, Rhode Island. They were there to witness the Class of 2017's induction into the International Tennis Hall of Fame (ITHF). Former Grand Slam champions Kim Clijsters of Belgium and Andy Roddick of the United States were inducted, along with six-time Paralympic medalist Monique Kalkman-van den Bosch and journalist and historian Steve Flink. Tennis instructor Vic Braden, who died in 2014, was inducted posthumously.
Roddick, who lives in Austin, Texas, won the U.S. Open in 2003. He retired from the game in 2012, on his 30th birthday.
Being a member of the Tennis Hall of Fame Class of 2017 allows the inductees to be enshrined in tennis history. Each individual is honored with an exhibit in the ITHF museum.
Flink described the experience as humbling. "You don't take it for granted if you're in my shoes," he said. "You look at Andy, Kim, and Monique and their prodigious accomplishments. How can we deny players of this stature going into the International Tennis Hall of Fame? It's a much larger judgment call for me [as a reporter]. It makes me enormously grateful that the voters chose to put me in this year."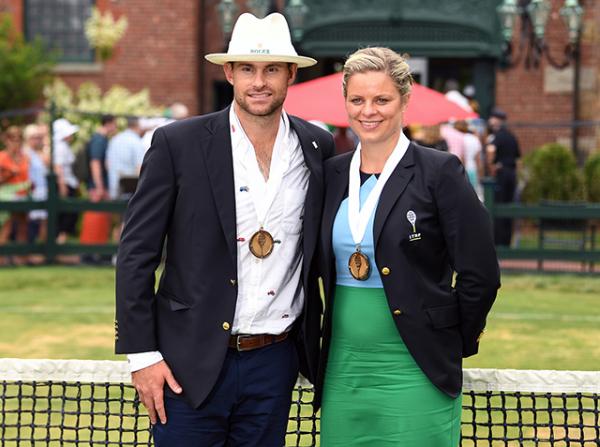 KEEPING A POSITIVE ATTITUDE
Clijsters talked about the three most important qualities that brought her success in the game. "The first is optimism, that is having the right attitude," she said. "The second is dedication, taking the time to really devote yourself to whatever you want to accomplish. Finally, but most importantly, comes passion."
Now that the inductees have risen to the pinnacle of the tennis world, they are focusing on other priorities. Clijsters and her husband are raising three young children. Roddick hopes to spend more time with his son, Hank, who is not yet two. "Now my life is about changing diapers and watching PAW Patrol," Roddick said, smiling. He and his wife are expecting their second child.
Kalkman-van den Bosch wants to continue breaking barriers for athletes with disabilities. "I really set my goal now," she said, "on helping golf to become a great sport for people with disabilities as [tennis is]."